Home
Header News
Indian Army Making India Proud – On and Off the Battlefield
Indian Army Making India Proud – On and Off the Battlefield
The Indian Army is among the largest in the world in terms of sheer strength but is second to none when it comes to securing the borders from our adversaries. Over the years, the Indian Army has also played a key role in providing the country with some of the finest athletes.
Let's reminisce the achievements of some of the best athletes that the Indian Armed Forces have had to offer to the world of sport.
What do you think Rajyavardhan Singh Rathore, Milkha Singh, Jitu Rai, Ram Singh Yadav, Vinay Kumar, and Dattu Bhokanal have in common? The first thing that comes to our minds is that they're all stellar athletes who've made the country proud. But is there any commonality beyond that? the Armed Forces.
All of them have held key positions in the Indian Armed Forces. There is just something about fighting for your nation's pride, both on and off the battlefield, that gives meaning to the lives of such individuals.
Even if we look beyond Indian shores, we can notice that some of the finest athletes of yesteryears have had the experience of serving in the Armed forces. Whether it's Sir Bobby Charlton in the UK, Arnold Palmer and Joe DiMaggio in the US or Fritz Walter — Germany's first World Cup-winning captain — are all testament to the fact that the Army makes for a good cultivator of athletic talent.
The one thing that stands out in both fields and is equally critical is fitness – both physical as well as mental. It might be stating the obvious but an Indian Army personnel and an athlete need to be extremely fit. However, ask them about it and you would know there's more than just being fit.
When asked about fitness, the 2004 Olympic Silver medalist, Colonel Rathore had claimed, "There are certain basic things in life, things that we have grown up with, like certain principles, or that you respect age rather than status. They form part of your character. Fitness for us (in the army) is like that — we have grown up with it. It is something that is basic — a foundation."
Another area where there's a clear overlap is in the art of discipline. Soldiers are trained to be disciplined to such an extent that it gets ingrained into their system. The thought holds true for an athlete as well. The lack of discipline has put an abrupt end to the flourishing careers of many athletes but conversely, it has built careers as well. 
Jitu Rai, one of India's brightest shooters has been a recipient of several awards across global platforms. He is the only Indian to have won two medals at the Shooting World Cup, a feat for which he was honoured with the 'Arjuna' and 'Khel Ratna' awards.
When asked about the role that the Indian Army played in building his sporting career, Jitu stated, "It has definitely helped. I learned a lot being in the Indian army like discipline and being on time. The army has made me mentally and physically strong.
But that's not all. In the same interview, Jitu highlighted another quality that both sport and the Indian Army hold in high regard – the ability to not give up despite failure.
He says, "Twice I got the RTU (Return to Unit), in 2007 and 2008, because I didn't fare well. But all sportspersons have ups and downs. If you don't fail, you will never learn. It is important to learn from your failures and get better." A lesson that can help influence a nation.
But perhaps the one facet that connects the Armed forces with sports and resonates deeply within us is the act of sacrifice. Both servicemen and athletes will confirm to the fact that sacrificing everything for believing that your nation and your team is bigger than you is intrinsic.
Milkha Singh is unarguably one of India's greatest track and field talents. He is also someone who sums up the confluence of sport, Army life and sacrifice in the best way possible.
"We had no facilities. We began running barefoot, had no running shoes, no tracksuits, no money, no proper tracks, nothing at all. All that we had was fierce will-power, the will to work hard. We did that and reached where we are."
These extraordinary individuals from the Indian Army have made the nation proud every time they have taken a stance against an opponent. Their determination and courage have not only provided us with extraordinary life stories but have also given us heroic characters we can look up to.
We salute the Indian Army once again, for providing the nation with an array of such wonderful talent and thank them from the bottom of our heart for rendering their services on and off the battlefield.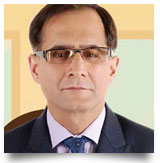 The author, Sanjeev Anand, is Country Head – Commercial Banking and in-charge of Sports Vertical, IndusInd Bank and an avid sports enthusiast.
Views of the author are personal and do not necessarily represent the website's views.