पंचतत्व में विलीन हो गए मेजर कौस्तुभ राणे, मेजर कौस्तुभ राणे का नाम इतिहास के पन्नों में दर्ज हो गया, मेजर कौस्तुभ राणे ने...
The 19th Kargil Vijay Diwas celebrations began at Drass War Memorial in Jammu and Kashmir to commemorate India's emphatic victory against Pakistan. Officially marked...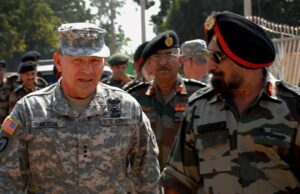 India steps into the 71st year of its independence on 15th August, 2017. Having seen 16 governments, five wars with its neighbours and liberalisation...