Report: IBM CSR is Ready for the Digital Economy
The digital revolution permeating every aspect of daily life has made it essential for the CSR domain to play catch-up or else be left out. This actuality rings true more so in the case of the digital economy since social projects rely on private and public funding. This evolution was necessary even before COVID-19 changed the definition of 'normal'. In the post-pandemic world, it's practically an emergency for tech companies to take up the baton of reinventing CSR to make the digital transformation easier for other companies. One global tech firm that has already been building organised systems in this regard is IBM. We take a look at how IBM CSR has taken the lead in using technology such as AI and cloud, techniques including agile and Design Thinking.
IBM is reinventing its Corporate Social Responsibility (CSR) practices to meet the emerging needs of communities around the world. Leveraging IBM's latest technology, techniques, and talent, IBM CSR is empowering civil organizations and communities to equip themselves for the future. The CSR Journal presents below excerpts from a white paper outlining how IBM is reinventing CSR in the digital economy to achieve scaled impact across the world. Excerpts from the paper:
1. IBM's approach to Corporate Social Responsibility
Through all community efforts, as through business pursuits, IBM seeks to provide meaningful leadership in creating solutions, bringing them to scale and making them sustainable. Corporate Social Responsibility programmes are good for business too — strong communities coincide directly with strong business outcomes.
IBM leverages what it does best to provide the most impact. IBM CSR practices are aligned with the IBM business model, which enables identification causes that the company is best suited to positively impact. This means choosing focus areas that are aligned to IBM's business imperatives as well as utilizing IBM's technology, tools, and IBMers' talent to make a difference. IBM CSR focuses primarily on education and skills, where the technology, techniques, and talent of the company can make a true difference globally.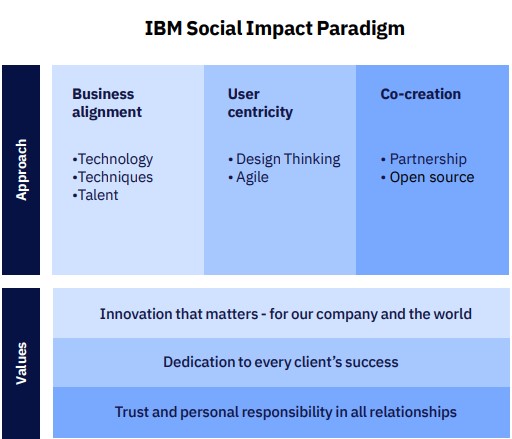 Digital technologies have transformed the lives of billions, but in doing so have also changed the types of workforce skills demanded by various industries. The World Economic Forum states that required job skills will shift significantly by 2022. IBM CSR focuses on education and skills to prepare the current and future workforce to meet these demands; with special focus on underserved communities. As a leading technology company, there is not only a huge opportunity but also a duty to equip the workforce with the technological skills required to be successful in the evolving job market.
As Ginni Rometty, CEO of IBM, stated: "Ultimately, our challenge as a society isn't about AI replacing jobs—it's about people and skills. If we introduce new technology into the world but don't equip our workforce with the necessary skills, we're not living up to our obligation as responsible innovators". With IBM's expertise in AI, blockchain, cybersecurity, cloud, and a multitude of other rising technologies, the company is suited to leverage its combined resources to provide this education to communities in need.
2. IBM CSR in India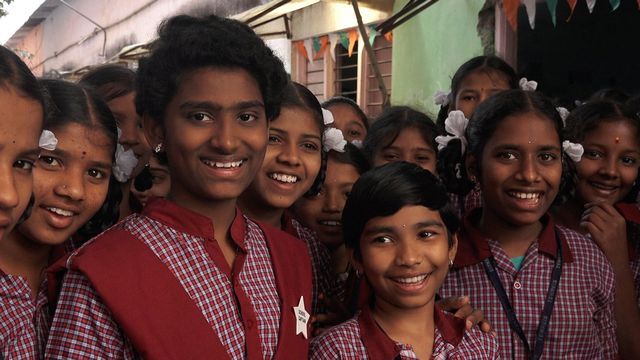 STEM learning (short for science, technology, engineering & mathematics) is the key to innovation and the future. Girls are pushing the boundaries of traditional social restrictions, and with

STEM learning

, effective mentorship and career opportunities, they can thrive in the digital economy.
Among IBM's efforts in this regard is STEM for Girls India, a 3-year CSR programme to help high-school girls throughout India by promoting digital literacy, coding/tech skills, career development, and girls' empowerment. Its goal is to advance the STEM skills and career prospects of over 200,000 girls, as well as 100,000 boys. STEM for Girls India began in 2019, working with 10 states to reach over 600 secondary schools and 78,000 students.
"Schools need to break any 'gendered notions of intelligence' and encourage girls not only to learn science at secondary and higher levels, but also to pursue careers in STEM."
– Manoj Balachandran, IBM India CSR leader
STEM for Girls India uses a multiyear learning curriculum, starting in eighth and ninth grades. Students get access to the latest technical knowledge, and an environment to test these skills in real-life situations. The initiative includes professional development for teachers, and IBMers are engaged as mentors throughout the year to provide girls with much-needed role models.
"India's huge talent pool has an amazing opportunity to contribute to our country's tech prowess. IBM's collaboration with state governments will help girls participate and become future-ready — better aligned with market shifts and industry needs."
– Sandip Patel, IBM India/South Asia General Manager
3. Using Technology to Solve the Biggest Challenges
IBM embodies the idea of putting smart to work and is currently at the forefront of some of the most cutting-edge technology, including blockchain, AI, machine learning, and analytics. IBM CSR leverages those same cutting-edge technologies to enact Smart for Good, bringing the best in talent and technology to help people succeed and communities thrive. These powerful tools have empowered government, non-profit, and community partners to succeed in a changing digital landscape. By ensuring that innovations coming from the IBM business are readily available and transferable to IBM's CSR work, the company will continue making an impact.
3.1 Case Study: Artificial Intelligence (AI)
United Way Worldwide (UWW) provides 2-1-1, a free, confidential service that helps people across North America find the local resources they need 24 hours a day, 7 days a week. When Hurricane Irma hit Florida in 2017, the 2-1-1 service was inundated with public inquiries. UWW requested assistance from IBM in determining how they could alleviate the strain on their call centres during such times. IBM developed a virtual agent, or chatbot, for them, using CARLA (Cognitive Automated Response Learning Agent) technology. CARLA uses AI to connect incoming callers with the right resources or people, learning over time to improve its outcomes.
When Hurricane Michael devastated the Florida panhandle in 2018, CARLA was quickly deployed to provide Florida residents with vital information — both in English and Spanish — about evacuation, shelters, food, medications, and applying for government assistance. Hundreds of people used CARLA following Hurricane Michael, and the technology will be available during disasters and crises in the future on 211.org and local 211 websites. IBM has also worked with United Way on a chatbot for their Louisiana 2-1-1 service with a vision to expand nationwide.
3.2 Case Study: Open Source
In 2018, IBM launched a $25 million, four-year IBM Code and Response effort to put open source technologies developed as part of coding challenges in the communities where they are needed most. As open source development makes source code publicly available, users can see how the software was designed, enabling a wide exchange of ideas to foster technological innovation and choice.
Call for Code, a Code and Response initiative, challenges teams of up to five participants to write code and leverage one or more IBM offerings to create solutions that can be deployed as a sustainable business model. The inaugural winner in 2018, Project Owl, developed an Internet of Things (IoT) and software solution to quickly activate a communications network, including after a disaster. The second annual winner, Prometeo, developed an AI-based platform to monitor and act on firefighter health and safety in real-time and over the long term.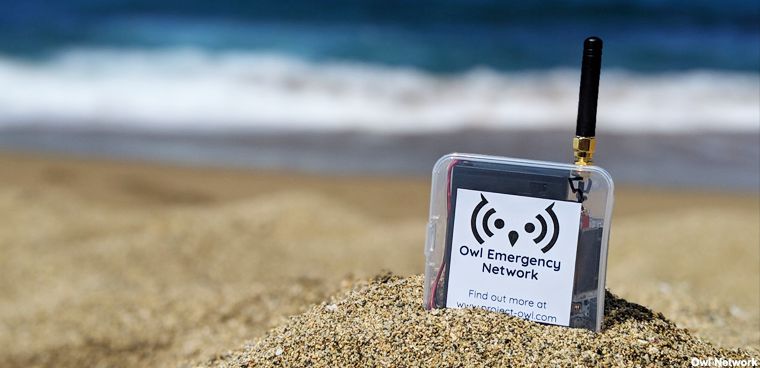 Through Call for Code, IBM has the power to activate developer expertise and innovative ideas powered by IBM technology and furthered by open source communities. Additionally, dedicated campaigns are offered for university students and IBMers to participate. These competitions enable IBM to inspire, mobilize, and support target populations while developing skills and engaging employees to maximize impact.
3.3 Case Study: Data Analytics
Human Trafficking is the fastest growing criminal industry with $150 billion in annual profits and 40.3 million victims of modern slavery globally. Information about human trafficking comes from diverse sources, from local news, financial transactions, and the web to official government agency reports. IBM partnered with the National Center for Missing and Exploited Children, Deliver Fund, and Stop the Traffik to turn this information into actionable intelligence.
After two years of design and development, IBM, along with a multi-sector consortium of organizations announced the launch of the Traffik Analysis Hub (TA Hub) – an international data sharing and analytics platform to disrupt human trafficking. Nonprofits, law enforcement, and financial institutions are using the TA Hub to share vital data on trafficking and applying IBM's Watson AI and other tools to analyze blended data to uncover hotspots and routes that have not been evident before. With IBM i2 software, teams can visually analyze trends and hotspots and use this information to target awareness programmes that ultimately help disrupt human trafficking.
4. Using Talent to Solve Big Problems
Rather than following an approach in which only dedicated employees carry out values-driven work, IBMers across the company deliver social impact. This helps maximize the force of efforts and holds everyone accountable to shared goals. While IBM CSR coordinates the global corporate responsibility portfolio, local leaders across the company manage social impact initiatives optimized for their geographies and industries.
IBM provides a spectrum of social impact opportunities – from long term engagements such as participating in IBM Service Corps or delivering IBM innovation grants to strategic nonprofits, to smaller activities that are aligned with the business and IBMers individual interests.
4.1 Case Study: IBM Volunteers
IBM enables its employees to give back to the communities where they live and work through volunteerism and donations. The IBM Volunteers global programme helps active and retired employees apply their professional skills to community needs with a wide range of resources to organize and deliver effective volunteer support. Since its inception in 2003, the CSR programme has recorded 22 million volunteer hours across 94 countries.
In 2018, IBM decided to build upon the flagship IBM Volunteers programme by aligning the programme with IBM's smart technology and transforming the experience for both volunteers and beneficiaries. IBM.org, a new centralized social impact platform that launched in 2019, was designed for an engaging experience that connects IBMers to global CSR opportunities using data and insights. It simplifies and celebrates IBMer giving and volunteering, providing a single destination for IBMers to learn about and actively participate in the company's social impact programmes.
IBMers can easily view a comprehensive list of thousands of opportunities in their local community, filter based on personal interest and location, and sign up to volunteer directly through the platform. In the same platform IBMers can seamlessly track giving and volunteering milestones and connect with peers across the globe while also learning about powerful stories of IBMers and community partners putting #GoodTechIBM to work around the world. IBM.org was deployed globally using a combination of DevOps capabilities for rapid sprints and agile engagement with users for testing, adoption and scalability. The most recent Net Promoter Scores (NPS) are in the high 70s.
5. IBM Design Thinking
At the heart of the company's approach to human-centred experiences is IBM Design Thinking, a framework to solve users' problems at the speed and scale of the modern digital enterprise. The IBM Design Thinking Framework stems from three underlying principles:
1) Focusing on user outcomes, which drives business by helping users achieve their goals.
2) Restless reinvention, for which IBM designers counsel to "treat everything as a prototype." By continually iterating through a loop of "observe, reflect, and make," IBMers are always moving toward great outcomes for their users and clients.
3) Engaging diverse empowered teams, to enable faster progress. Design Thinking teams at IBM must have a diverse composition of expertise, backgrounds, experience levels, gender, race, ability, and age. These teams are equipped with the expertise and authority to deliver outcomes without relying on others for leadership or technical support.
5.1 Case Study: IBM Service Corps Redesign
For more than 10 years, the IBM Service Corps programme gave IBM's most talented employees the chance to help communities around the world tackle complex problems. Teams of 8 – 15 members from across IBM partner for four weeks with nonprofit, government, educational, and civic leaders to address high-priority issues such as education and skills, health and disaster preparedness.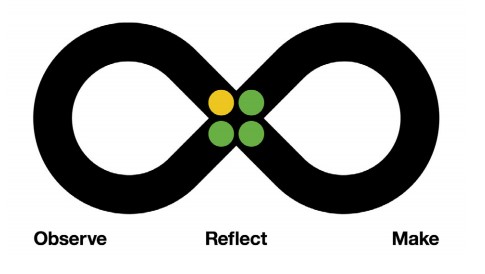 In working to uphold the programme's relevance and sustain its impact into the future, IBM CSR used Design Thinking workshops to envision how IBM could make the programme more accessible to a broader group of IBMers by scaling participation and simultaneously improving user experiences.
The team brought together over 100 IBM Service Corps alumni, prospective participants, and program staff over several workshops across the world. Working with these diverse stakeholders, IBM was able to successfully identify user pain points and build out a roadmap for the future and identify the stepping stones needed to achieve this vision, ensuring maximum impact for beneficiaries and employees alike. For example, by focusing on user needs, it became clear that providing both international and local volunteer opportunities would open the IBM Service Corps engagement model to thousands of other IBMers.
Further, the workshops demonstrated the power of alumni supporting participants, and they are now engaged for project scoping and providing local guidance when teams deployed close by. By using Design Thinking to regularly re-engaging participants, IBM will ensure that the programme continues to get feedback from various stakeholders and iterate as needed.
6. Collaborating to Build Better Outcomes
Corporate Social Responsibility at IBM is designed to enable IBMers to have a positive impact on the world. As such, CSR of IBM is engaged in a co-creation exercise with employees to build opportunities to create social impact for the future. The objective of this exercise was to gain buy-in during a period of significant change, improve the employee experience through more personalized programmes, and identify change agents to roll out the new strategic CSR vision.
The exercise resulted in an overwhelmingly positive response from IBMers and covered a diverse population – over 60 countries and 50 business units. This wide-reaching participation equipped management with specific insights to leverage as they continue to implement the CSR strategy. For example, an insight discovered through the exercise revealed that remote workers want in-person volunteer experience as this in-person interaction with fellow IBMers is something they feel they are missing in their regular work schedule. Overall, the IBMer co-creation exercise identified employee areas of interest and insights at scale allowing leadership to engage with employees and utilize these insights to redesign CSR programmes to be more impactful.
SkillsBuild is IBM CSR's new digital experience platform that provides job seekers, including the long-term unemployed, refugees, asylum seekers and veterans, with career-fit assessments, training, personalized coaching and the experiential learning they need to re-enter the workforce. Skillsbuild is available for users who register through local nongovernmental organizations (NGOs). It provides personalized coaching and experiential learning as well as IBM Digital Badges, which strengthen digital resumes and connect skills to real job listings. The CSR programme goes the final mile to present users with employment opportunities.
The underlying architecture of SkillsBuild.org based in the latest microservices: Kubernetes and dockers configuration technology allows plug 'n play flexibility for partners' integration and unprecedented personalization for users. SkillsBuild is built on an open ecosystem through four different types of partnerships:
— Content providers in the microlearning, gaming, and coding spaces.
— Technology partners including My Inner Genius for assessments, Credly's Acclaim badging platform, and Crowdsift for projects and coaching interface.
— Other companies that offer content, mentors, project opportunities, and employment opportunities.
— NGOs that serve as both go-to-market enablers, bringing their beneficiaries to the platform, and as beneficiaries for their own development and transformation.
The starting point for partner-driven engagements is to leverage existing relationships where a level of trust is already established. For SkillsBuild, IBM CSR drew on the relationship network of CSR managers in different countries (France, Netherlands, United Kingdom, Germany, Philippines, Turkey and India) to secure the first partners for SkillsBuild. After that, targeted engagement was helpful to get traction with new organizations who heard what IBM CSR was doing with existing partners and wanted to get engaged. "It was a contagious effect and happened very quickly" stated Lisa Neddam, IBM's SkillsBuild lead.
Most importantly, co-creation with partners allowed SkillsBuild to increase its impact on beneficiaries. As every stakeholder knows something about end-users, using a shared vision and success metrics will enable an optimized approach. Co-creation allowed SkillsBuild stakeholders to come together and share knowledge to create something better than any of the individual organizations could have created alone.
7. IBM CSR is maximizing impact
The goal of scaling impact is to make a meaningful and sustainable impact by reaching greater numbers of people. Three CSR pillars (business alignment, user-centricity, and partnerships) underpin the strategies to scale key CSR programmes. Currently, IBM's P-TECH program is spreading to many locations and also expanding through a growing partner base.
7.1 Case Study: P-TECH
Pathways in Technology Early College High Schools (P-TECH) are innovative public schools spanning grades 9 to 14 that bring together the best elements of high school, college and career.
P-TECH started in 2011 in Brooklyn (USA) as a partnership between IBM, the NYC Department of Education, and NYC College of Technology. Since then, IBM has opened hundreds of other schools in 24 countries in collaboration with key education and industry partners. Within six years, students graduate with a no-cost associate degree in applied science, engineering, computer science or other competitive STEM disciplines, along with the skills and knowledge needed to continue studies or step easily into high-growth, new collar jobs.
Some of the P-TECH graduates will move on to new collar jobs, ranging from associate analyst to digital design developer. Others plan to pursue their bachelor's degrees, and some will do both — maintaining jobs that use the skills they gained in the programme while furthering their education. There are currently 25 P-TECH graduates working full-time at IBM in New York, Georgia, North Carolina and Virginia. Some of these graduates are participating in IBM's industry-leading apprentice programme, and more graduates are in the hiring pipeline. At Brooklyn P-TECH, the on-time graduation rate is four times the national average, and five times the national average for low-income students.
Critically, P-TECH is not a simple add-on programme to enhance curriculum, but rather a structural transformation model that merges high-school with technical university offerings to offer free-of-cost dual graduation opportunities to students in underserved communities. P-TECH uses IBM's CSR values as guiding principles. By leading the upskilling of students in technology, IBM is helping the technology industry adapt and prepare for the unprecedented demand for tech skills.
Educators at P-TECH schools believe deeply in the mission of putting users first, and therefore use Design Thinking activities to ensure that they are meeting the needs of their students. Notably, students from low-income communities that deal with a variety of issues outside the classroom. It is critical that, teachers understand their students at the individual level and pull in the right stakeholders and learning to cater teaching to those students.
P-TECH schools were built in collaboration with hundreds of partners, from educators to policymakers industry and nonprofits. By engaging diverse stakeholders, each with a different area of expertise, the company was able to ensure the ongoing success of P-TECH schools around the globe. Co-creation amongst the many partners has allowed P-TECH schools to scale across the world, growing and changing to meet the needs of diverse student populations.
8. In conclusion
Aligning CSR programmes at the state or national level is a big enough challenge in itself. IBM CSR is pulling off the feat of aligning all its social projects in multiple areas of operations across the world with the same core values and embedding cutting-edge tech into the mix. IBM is considered a leader in corporate responsibility because it understands what is required to actualize its values, not only with clients, employees, and shareholders, but with the world at large. Making its social impact platforms and offerings (such as source code) available publicly generates goodwill not only among the public but also among other socially responsible companies that could replicate its models for the greater good.
Disclaimer: The contents of this report are largely excerpts of a white paper (written as a co-creation of the IBM CSR Team, under the orchestration of Michael Jacobs, Business Strategy Leader, IBM CSR). Published with permission