How Humane Society International/India is working to stop animal cruelty and suffering
Animals are the most frequent victims of cruelty. No matter how much trust and love they shower us with, we humans subject them to various kinds of cruelty and suffering. Sometimes this cruelty is for a reason like testing of products on animals in laboratories and several times this is done just for 'fun' like beating/bullying/drowning/killing puppies, beating a horse to death, torturing and poisoning cats or feeding firecracker-laden pineapple to a pregnant elephant.
Humane Society International/India (HSI) is a leading force for animal protection, campaigning against factory farming and animal testing, working to protect wildlife and street animals, and helping animals in cruelty situations and in the aftermath of disasters.
Cruelty against animals
Instances of torturing stray animals like poisoning stray dogs/cats, attaching firecrackers to their tails, brutally beating them to death, tying them with speeding vehicles or burning them alive are not something uncommon at least in our country.
Talking about animal cruelty and how HSI is working to combat the same, – Alokparna Sengupta, MD, Humane Society International/India, said, "Human behaviour change is a difficult task. Through some of our programmes, we are trying to bring about attitude changes one by one. For example, in our community engagement programme, we are trying to bring in awareness on dogs and in our plant-based outreach programme, we are trying to bring awareness on the impact of animal agriculture. The things that you mention are individual cruelties, however, the world is also plagued with institutional cruelties that society has normalised. For both, the law has to be strong, but the implementation has to be stronger. Only when there is implementation and fear of consequences will there be change."
"In addition to this, we need to take mental health issues more seriously. Children burning puppies is not a sign of normalcy in a child's home. There is intrinsic abuse that we ignore for the child to come to this level. Mental health professionals, criminologists and victimologists need to take into account the connections between mental health issues and animal cruelty. Something that the FBI recognizes but not others," she added.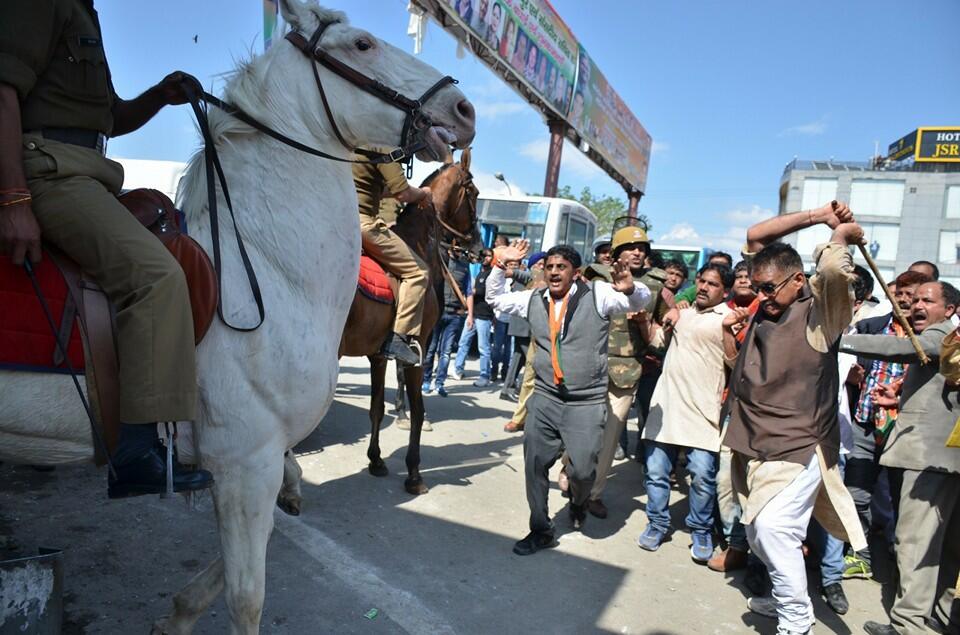 #NoMore50
#NoMore50 is a campaign by Humane Society International/India and People for Animals Uttarakhand which started after the death of Uttarakhand Police Horse Shaktiman who was brutally beaten up at a political event in 2016 and finally succumbed to injuries and infection.
Throwing light on what the campaign is all about, the MD shared, "NoMore50 is a campaign to amend the Prevention of Cruelty to Animals Act, 1960 to bring forth to notice one of the glaring injustices in the act i.e. the minimum penalty of being cruel to an animal i.e. 50 rupees (INR). We launched this campaign in March 2016 along with 'People for Animals Uttarakhand' after a police horse was beaten up by an MLA in Uttarakhand during a protest. The animal named Shakimaan lost her life, but her death created a revolution. Since then, hundreds of thousands of people from all walks of life have spoken up to bring justice to animals through the act that is supposed to protect them. HSI India and PFA Uttarakhand have received over 800,000 signatures on their online petition, over 130 letters of support from parliamentarians, and scores of celebrities. The key is beyond just the penalties and extends to the act as a whole."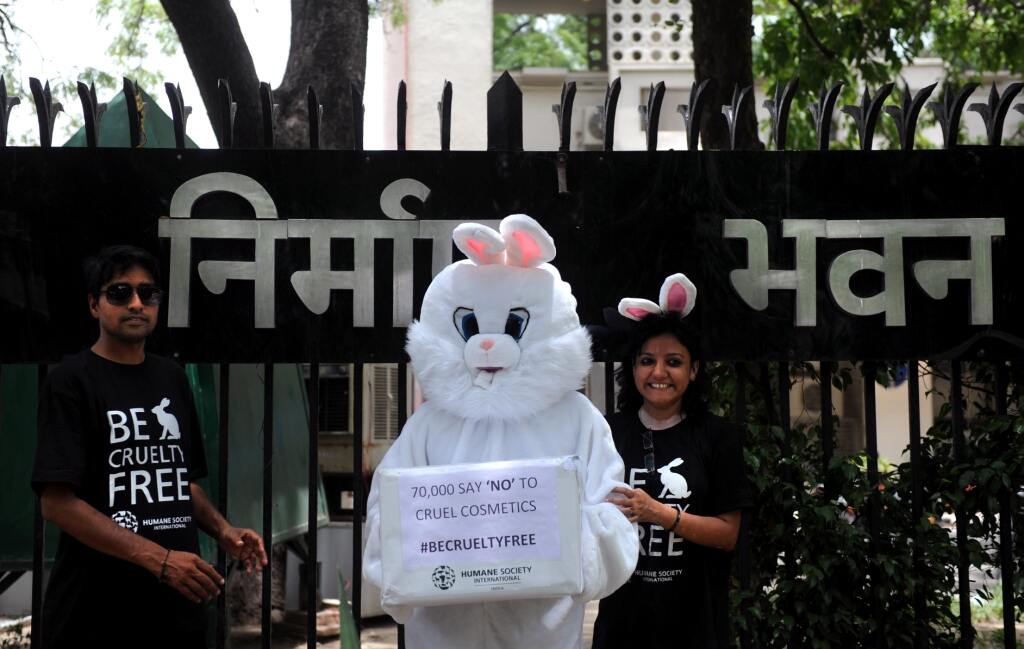 Animal testing
"All things which are available for human consumption have, in one point in their lives, undergone animal testing. From cosmetics, drugs, chemicals, paints, food, medical devices, vaccines. While for some, animal testing may have stopped now; at some point or other, they would have been tested on animals. It ranges from 14-day acute tests to 2-year chronic tests. 14, 28 and 90 day tests are usually tested on animals like mice, rabbits, and rats like eye irritation, skin irritation, and inhalation tests where chemicals are rubbed on their eyes or skin, or they are made to inhale them. Other tests include reproductive tests or carcinogenic tests where their offspring are tested for the effects of the mother ingesting a chemical and if a chemical on repeated consumption produces cancer. This is of course in the mandatory tests. In biomedical research or drug discovery, the tests are of various kinds and are not limited to any particular kind. They depend on the purpose of the research or the drug," reveals Alokparna.
Talking abut how HSI is working to curb this practice, she informed, "We work in a multi-pronged manner working with the government to reduce and replace animals in regulatory safety testing. These are tests mandated by the government before it is tested on humans and then tested in the market. Along with this, we work with funding agencies, government and academia alike to promote non animal methodology through awareness, policy change and funding of projects."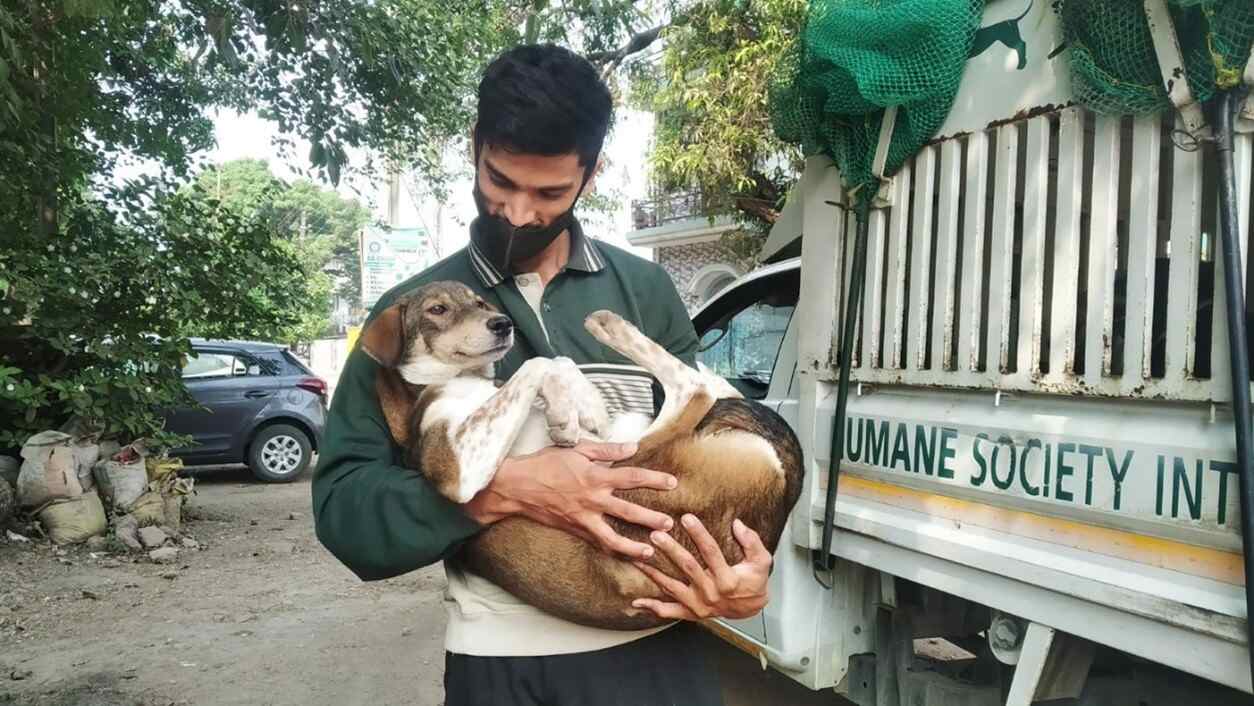 Managing street dog population
HSI/India has been implementing Animal Birth Control (ABC) programmes to humanely manage street dog populations in India since 2013 and has sterilized over 250,000 dogs across India till date.
These programmes have been run in Jamshedpur (Jharkhand), Hissar (Haryana), Noida (Uttar Pradesh), Mallapuram (Kerala), Dindigul (Tamil Nadu), and Vadodara (Gujarat). Currently, HSI/India is working in Lucknow as well as multiple locations across Uttarakhand.
Talking about this programme, Keren Nazarath, Director, Street Dog Program, Humane Society International/India informed, "The Animal Birth Control (ABC) in India is the only legal way to humanely work on street dog population management. The programme inherently supports the rabies vaccination as well, which adds a layer of the health benefits to the community and environment. HSI/India is a leading implementer of the ABC projects in India as all projects adhere to the ABC Rules and have been a model for several amendments made to the rules in 2023."
"We work transparently with the government, can provide real-time data from projects, have our own mobile application to ensure that all data is captured, and animal welfare is prioritised. At an HSI/India project – all dogs that go through the surgery receive the best care, treatment and are guaranteed to go back to their original location. Regular monitoring surveys help keep track on how many dogs are sterilized in the city and through this process, HSI/India is able to inform the municipal corporation/ urban local bodies about the progress and change," she added.
Community Engagement
"HSI/India also carries out intensive community engagement – ensuring that people in the cities where the project is being carried out are aware of the work and can participate and give feedback on how dogs coming back from surgery are doing. We are currently in Lucknow and in multiple locations in Uttarakhand with a base in Dehradun. In 2022, for the first time an ABC project was handed back to the government after completing 86% sterilization and vaccination in the city of Vadodara," the director further said.
Ahana Bhattacharya can be reached at ahana@thecsrjournal.in