Hindustan Unilever CSR Creates Sustainable Communities in India
More than nine out of ten households in India use HUL products and the company does take this reach very seriously to achieve its sustainable goals. The company which was founded more than a century ago strives to make sustainable living commonplace. HUL has spent more than 500 crores on its CSR activities in the last 5 years and has always spent more than the amount mandated by the CSR law.
The below video highlights the various CSR activities of Hindustan Unilever Limited
Company Spends Table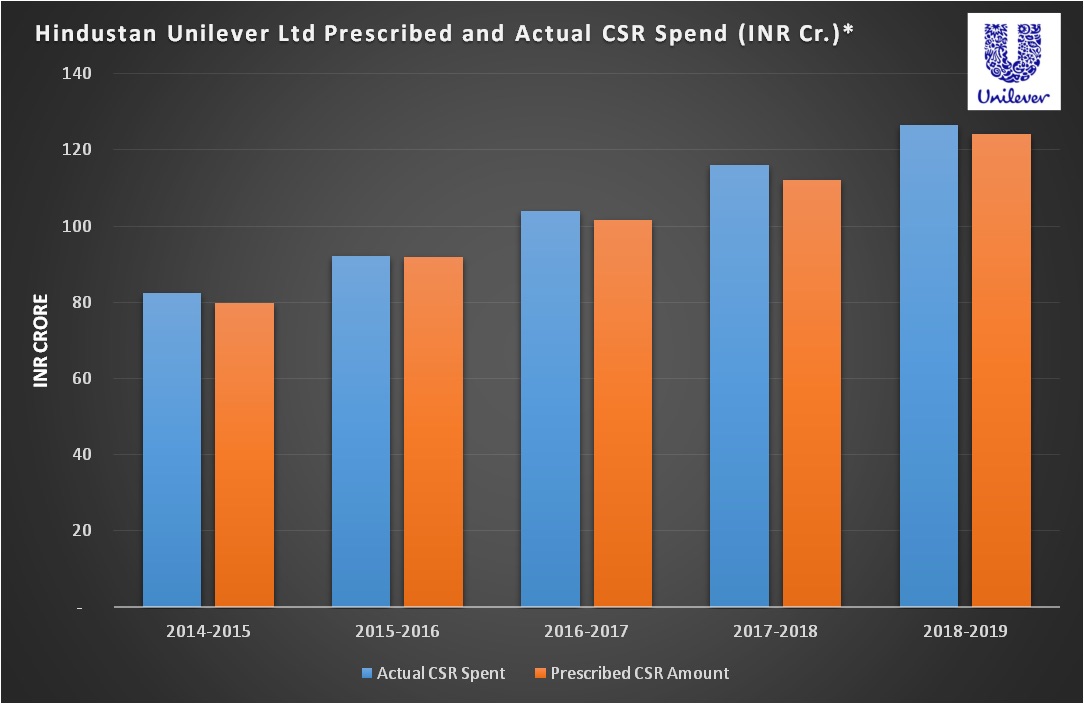 Hindustan Unilever Limited works on the basis of The Unilever Sustainable Living Plan ( USLP) which envisages to decouple the company's growth from its environmental footprint and increase its societal impact. the plan was launched in 2010 and is creating sustainable growth through the company's world-famous brands and in the process cutting costs, reducing risks and building goodwill for the company.
The USLP has three big goals:
1. Improving health and well-being for more than 1 billion people
2. Reducing environmental impact by half
3. Enhancing livelihoods for millions
HUL CSR has always spent more than the mandated 2% of the profits the company needs to spend as per section 135 of the Companies Act, 2013. Hindustan Unilever Limited uses its CSR funds to work on issues which plague India's development. It has achieved huge successes in the areas of water conservation as well as tackling health and hygiene issues at the grassroots level.
1.

Hindustan Unilever Foundation – The CSR arm of Hindustan Unilever Limited
Hindustan Unilever Foundation (HUF) is a not-for-profit company that acts as a vehicle to anchor water management related community development and sustainability initiatives of Hindustan Unilever Limited. HUF operates the 'Water for Public Good' programme, with specific focus to empower local community institutions to govern water resources and enhance farm-based livelihoods through the adoption of judicious water management practices. Since 2010, HUF has supported grassroots interventions in 53 districts with 23 NGO partners across over 4,300 villages in India.
2. CSR Policy
HUL is committed to operate and grow its business in a socially responsible way. Their vision is to grow their business whilst reducing the environmental impact of its operations and increasing the positive social impact.
This policy outlines HUL's Corporate Social Responsibility agenda. Their aim is to achieve responsible growth and by encouraging people to take small everyday actions that will add up to make a big difference.
They work according to the Unilever Sustainable Living Plan (USLP) which contributes to activities listed in the Schedule VII of Section 135 of the Companies Act, 2013. The USLP has three global goals namely help more than a billion people take action to improve their health and wellbeing, reduce the environmental footprint of its products and enhance the livelihoods of people as they grow their business.
Also, HUL has identified water as a key area of intervention. They focus in this area by creating capacities in conserving water through significant investments in partnership with relevant stakeholders with the objective of water conservation.
HUL's CSR Policy is supported by the following principles:
1. We are committed to conducting our operations with integrity and respect, in the interest of our stakeholders, and in line with our Code of Business Principles.
2. We believe growth and environmental sustainability need not be conflicting. Our business model is designed to deliver sustainable growth. The inputs to the model are our brands, our people and our operations. The outputs to the model are sustained growth, lower environmental impact and positive social impact. The differentiator in our business model is our USLP and the goal of sustainable living.
3. We collaborate and engage with different stakeholders including Governments, NGOs, IGOs, Suppliers, Farmers, and Distributors to tackle the challenges faced by society.
In accordance with Section 135(5) of the Companies Act, 2013 (the Act), HUL is committed to spending at least 2% of its average net profits made during the three immediately preceding financial years in some of the identified activities that are listed in Schedule VII (as amended) to the Act. This will include the spends through activities undertaken by Hindustan Unilever Foundation (HUF), a not for profit subsidiary Company, aimed at building capacities to conserve water and to further community development initiatives.
2.1 CSR Committee
The Corporate Social Responsibility (CSR) Committee comprises:
1. Mr. O. P. Bhatt (Chairman)
2. Mr. Aditya Narayan
3. Dr. Sanjiv Misra
4. Ms. Kalpana Morparia
5. Mr. Sanjiv Mehta
6. Mr. Srinivas Phatak
3. Health and Hygiene
3.1 WASH ( Water, Sanitation and Hygiene) initiatives
1.3 million children under the age of five die in India due to diarrhoeal and other respiratory diseases. One of the most cost-effective solutions to fight against these diseases is hand washing which improves health and hygiene as well as reduces infant mortality. Lifebuoy – One of HULs biggest brands has taken a lead since 2010 and has reached out to over 72 million people in India through their CSR outreach initiatives. In 2019, this campaign impacted 1.6 million people through their on-ground handwashing behaviour change CSR programmes.
The Lifebuoy 'Help a Child Reach 5' on-ground handwashing behaviour change programme was started in 2013 in Thesgora, a village in Madhya Pradesh that has one of the highest rates of childhood diarrhoea in India. This revolutionary initiative by HUL helped reduce the incidence of diarrhoea from 36% to 5%, and 26% more children were washing their hands before meals.
Lifebuoy has partnered with GAVI ( Global Alliance for Vaccine Initiative), Project Hope, Power of Nutrition and Bharat Scouts & Guides for making handwashing a regular habit among Indians.
'Safal Shuruaat', an innovative collaboration between Gavi and Lifebuoy was launched in 2017 to protect children under five from premature deaths in 14 districts of the state of Uttar Pradesh. This program uses short-films which are shown door-to-door in rural areas to increase awareness about WASH. This HUL CSR initiative has reached 1.5 million people till date and plans to reach 2.5 million people by the end of 2020.
3.2 Nutrition
Processed food gets a bad rap whenever it comes to nutrition and HUL being one of the largest producers of processed food is no stranger to this phenomenon. Their quest for sustainability includes making their products meet the highest nutritional standards. in India, 50% of the company's food portfolio already meets the highest nutrition standards.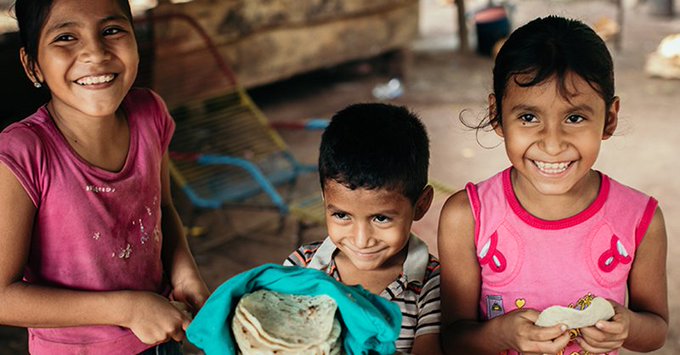 Higher intake of Salt has been labelled as one of the biggest contributors to ill-health and thus HUL took this problem by the horns and committed in 2010 that they will reduce salt levels to 6g per day. After achieving this milestone, they made another commitment to reducing the amount of salt to 5g per day in their food portfolio and 75% of their food portfolio will meet these levels. the company set similar goals to remove Trans Fat and Sugar from its foods. 100% of their food and refreshment portfolio is virtually free from trans fats originating from partially hydrogenated vegetable oils. In 2010, the company envisaged that they need to reduce the level of sugar in their products and by 2020 they committed to reduce an additional 25% sugar in ready-to-drink teas. They beat their own expectations by reducing the sugar by 28% in ready-to-drink teas.
It is no wonder then that HUL has been ranked number 1 in the India Access to Nutrition Spotlight Index 2020 among the top 16 largest F&B companies.
3.3 Swachh Bharat Abhiyan
HUL CSR's 'Swachh Aadat, Swachh Bharat' programme works in line with the government's Swachh Bharat Mission to promote good health and hygiene practices. They focus on the adoption of three clean habits:
1. Washing Hands five times a day
2. Using a toilet for defecation
3. Adopting safe drinking water practices.
4,000 employees from 25 factories of HUL have taken on the role of Swachhata Doots and educate their communities to adopt better WASH habits. They have reached out to 21 million people through this CSR sustainable programme.
3.4 AshaDaan
The initiative began in 1976 when HUL supported Mother Teresa and the Missionaries of Charity to set up Asha Daan, a home in Mumbai for abandoned and challenged children, HIV-positive patients and destitute people. It provides care to over 400 people including infants, destitute men and women and HIV-positive patients. HUL is currently working on re-developing the home with the objective to provide better facilities that will lead to better care for the centre's inmates.
4. Environment – HUL CSR reducing the environmental impact of its activities
4.1 Sustainable Operations
Hindustan Unilever Limited under the USPL wants sustainable operations as the backbone of the company's growth in the future. They set ambitious goals and have been achieving their way before the deadline.
The company has operations all over the country and hence has a huge impact on the environment through its logistics and last-mile delivery to the stores. They reduced their CO
2
emissions from their logistics network by a whopping 14% in 2019.
They have also rolled out environment-friendly freezer cabinets that use hydrocarbon (HC) refrigerants instead of Hydrofluorocarbons refrigerants. There are currently 112,826 freezers with HC technology in their fleet in India. They have successfully reduced CO
2
emissions per tonne of their production by 85% compared to 2008. As part of USLP, Unilever has also made a global commitment to eliminate coal from the energy mix by 2020. In India, only three HUL sites are still using coal which is in the process of migrating to use a biomass boiler for energy.
4.2 Water Conservation
HUL has been successful in reducing the usage of water by almost 60% since 2008. They are using advanced initiatives like reduction in freshwater abstraction, implementation of captive rainwater harvesting.
Hindustan Unilever Foundation (HUF) operates the 'Water for Public Good' programme, with specific focus to empower local community institutions to govern water resources and enhance farm-based livelihoods through the adoption of judicious water management practices. Since 2010, HUF has supported grassroots interventions in 53 districts with 23 NGO partners across over 4,300 villages in India.
In 2019, the cumulative and collective achievements delivered through partnered programs of HUF include:
– Water conservation: More than 980 billion litres of water conserved through improved supply and demand water management
– Crop yield: Generation of over 960,000 tons of additional agricultural and biomass production
– Livelihoods: More than 10 million employment days created through water conservation and increased agriculture production
By 2024, HUF has an ambitious target of creating an additional water potential of 1.5 trillion litres of water in India. Going by the track record of HUL CSR, it goes without saying that the company will achieve this goal way before time.
5. Project Shakti – HUL CSR empowering women to empower the nation
Project Shakti skills rural women in villages across India to nurture an entrepreneurial mindset and become financially independent. In an attempt to provide regular income, these women entrepreneurs (called Shakti Ammas) are trained on basic principles of distribution management and familiarisation with the company's products.
HUL's team of Rural Sales Promoters (RSPs) coach these women Shakti entrepreneurs by educating them about HUL products in order to manage their businesses better and become effective salespersons. These skills include the basics of the products as well as training them to have better soft skills of negotiation and communication.
Project Shakti has nearly 1.20 lakh women micro-entrepreneurs across 18 states and has helped generate income by selling HUL's products thereby creating a huge positive impact on the livelihoods of women and literally giving them Shakti.
6.

Project Prabhat – Hindustan Unilever Corporate Social Responsibility creates sustainable communities

 
Project Prabhat focuses on engaging with and contributing to the rural communities around Hindustan Unilever Limited's key sites, such as factories, branches and depots.
Project Prabhat focuses on bringing about a real change in the communities around Hindustan Unilever Limited's key sites by bringing about sustainable development of the entire area which are mostly villages and distant towns.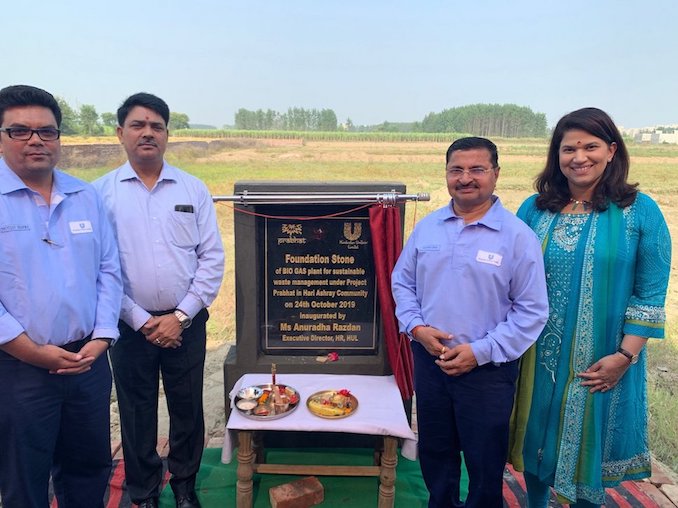 Imparting skills to the rural communities that lead to employability and income generation, Project Prabhat by HUL CSR has been able to bring about a positive change at the grassroots level. Prabhat nurtures the entrepreneurial mindset to increase the average income of women and young through job-ready skills in different vocations.
In 2019, Prabhat went one step further and launched a first-of-its-kind centre in Kolkata wherein Persons with Disability (PwDs) would be trained to become e-commerce professionals. By linking artisans to the digital world of e-commerce through trained Prabhat beneficiaries, the centre in Kolkata helps enhance livelihoods
Prabhat has partnered with NGOs such as LabourNet, Development Alternatives, Yusuf Meherally Centre, and Mann Deshi Foundation. These collaborations are in the vocations of beauty & hair care, tailoring, retail sales, electricals, etc. to offer training across 19 locations. These Livelihood Centres run with the help of Hindustan Unilever Limited's CSR funds have provided enrolment to 75754 people, has certified 65970 people, and created jobs for over 41841 people across the country.
More than 5,000 HUL employee volunteers have participated in the volunteering activities under Project Prabhat in the last seven years.
7. COVID-19 relief – #HULStandsWithTheNation
HUL has one of the deepest distribution channels in India and reaches almost all pin codes. Thus, it touches the lives of millions of Indians every day. When the COVID-19 pandemic reached India, HUL pledged and the amount of Rs.100 crores to help the administration fight Coronavirus. HUL also donated 29 ventilators to government hospitals in Maharashtra.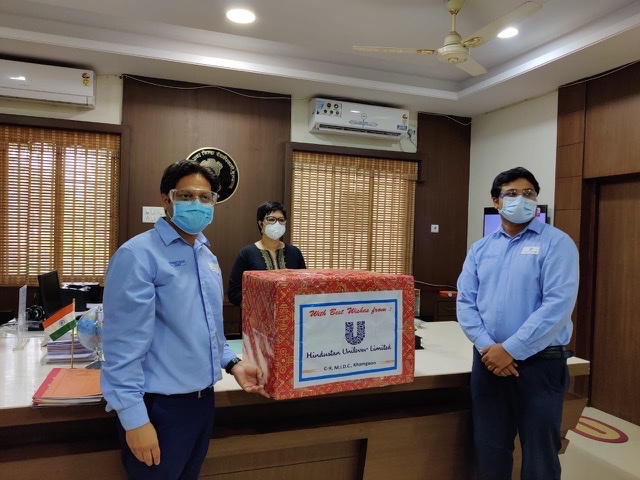 HUL announced that it was dropping the prices of its care and hygiene brands – Lifebuoy sanitiser & hand wash and Floor Cleaners by 15% so that everyone has access to these products during such difficult times. HUL also donated 2 crore units of Lifebuoy soaps to the marginalised sections of the society as they are the most vulnerable to the COVID-19 pandemic and also lack the resources to fight this deadly virus.
In a unique partnership with Hospitals and other healthcare institutions, HUL provided free supplies of sanitation and hygiene products.
The company donated masks worth Rs. 13 Crore to the government of Maharashtra, Indian Council of Medical Research (ICMR), Metropolis Labs and Apollo Hospitals as a part of its 100 crore donation for COVID-19. To ensure safety, Lifebuoy sanitisers have been given to local police in cities such as Delhi, Mumbai, Kolkata, Lucknow, Chennai, Indore and Bangalore.
HUL in partnership with United Nations Development Programme (UNDP), distributed sanitation and hygiene products to sanitation workers across 15 cities in India including Mumbai. They distributed Lifebuoy Soaps to 40,000+ Sanitation Workers across Mumbai and also distributed hygiene and sanitation products to about 13 hospitals in Mumbai.
Through Project Prabhat, HUL CSR is supporting 1,00,000 migrant labour families by donating food kits and essential hygiene products.
8. Awards
CSR initiatives of the Hindustan Unilever Limited have received multiple awards over the years. The Bombay Chamber of Commerce awarded HUL the 'Corporate Citizen Award' in 2018-19. HUL was bestowed with a special award for its contribution to the Government of India's Swachh Bharat Mission and efforts towards effective plastic waste management by the Ministry of Jal Shakti. Also, Project Shakti, the pioneering initiative by HUL CSR, won the highly commended innovative project at the Finance for the Future Awards, 2019.
Conclusion
The brands and products of Hindustan Unilever Limited are present in every household in India and the company takes this responsibility very seriously. Through its sustainable operations and CSR initiatives, HUL has ensured that the company is not only the biggest FMCG company but also a company with the biggest heart.