Global Push: Eliminating Plastic Pollution by 2040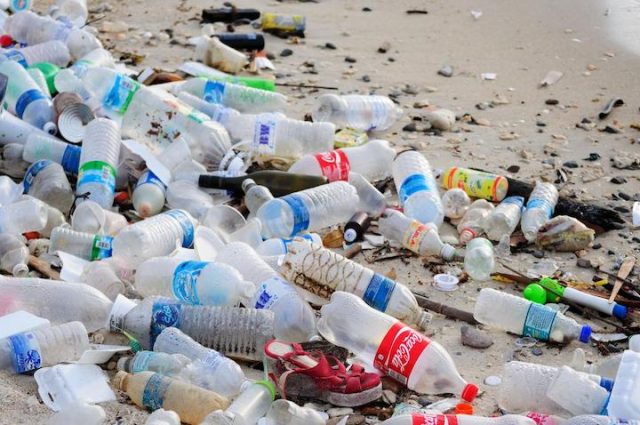 In a major development, the Organisation for Economic Co-operation and Development (OECD) has unveiled its interim report titled "Towards Eliminating Plastic Pollution by 2040: A Policy Scenario Analysis." Timed just ahead of the Intergovernmental Negotiating Committee on Plastic Pollution (INC3) set for November 2023 in Nairobi, Kenya, this report follows discussions from the recent INC2 in Paris aimed at establishing an international binding agreement on plastic pollution.
The report opens with alarming statistics from 2022, revealing a massive 21 million tonnes of plastics infiltrating the global environment. A business-as-usual scenario could spell a 50% surge in macroplastic leakage by 2040, projecting an influx of approximately 30 million tonnes of plastic into the environment, with 9 million tonnes seeping into aquatic ecosystems.
Stabilizing primary plastic use at 2020 levels by 2040, while a step forward, would still result in significant plastic leakage, around 12 million tonnes. However, a more optimistic outlook emerges as the report introduces the potential of ambitious global action, capable of dramatically reducing waste generation and nearly eradicating mismanaged waste and plastic leakage by 2040.
The report delves into the repercussions of escalating plastic use, outlining severe threats to the environment, including habitat destruction, soil contamination, and greenhouse gas emissions. Notably, plastics generated 3.8% of total global greenhouse gas emissions, reaching 1.9 GtCO2 e in 2022.
Cost of Action
Cost implications for global action are addressed, with the report suggesting a potential 25% reduction in plastic waste generation by 2040, despite incurring costs equivalent to 0.5% of global GDP in 2040. These figures, however, exclude the avoided costs of inaction and promise significantly improved environmental outcomes.
Highlighting the financial needs for less advanced waste management systems, fast-growing countries are expected to require over USD 1 trillion between 2020 and 2040 for waste collection, sorting, and treatment. International cooperation is underscored as paramount, given the uneven distribution of costs.
Recommendations
The report puts forth recommendations emphasizing diverse policy scenarios and the need for a comprehensive approach to tackle plastic pollution throughout its lifecycle. Overcoming technical and economic barriers is identified as essential to achieve the ambitious goal of eliminating plastic leakage by 2040. Recycling breakthroughs and scaling up international markets for scrap and secondary plastics are deemed crucial strategies.
Transitioning to the Intergovernmental Negotiation Committee (INC), established in February 2022 at the 5th session of the United Nations Environment Assembly (UNEA-5.2), the report explains its purpose to develop an international legally binding instrument on plastic pollution. Operating under the governance of the UN Environment Programme, the committee's first session (INC-1) convened in Uruguay in 2022.
The report draws attention to the urgent need for interventions, citing the serious global environmental issue posed by rapidly increasing levels of plastic pollution. Without action, the projected rise in plastic waste entering aquatic ecosystems could nearly triple from 9–14 million tonnes per year in 2016 to 23–37 million tonnes per year by 2040.
Anticipating a legally binding agreement, countries are expected to develop, implement, and update national action plans, contributing to the instrument's objectives. This includes working towards the prevention, reduction, and elimination of plastic pollution, and supporting regional and international cooperation.
As the international community prepares for the upcoming Intergovernmental Negotiating Committee on Plastic Pollution (INC3) in Nairobi, the OECD's interim report stands as a crucial catalyst for urgent and concerted global efforts. With a focus on eliminating plastic pollution by 2040, the report sheds light on alarming statistics, potential scenarios, and the critical need for comprehensive policy measures. The financial requirements for waste management and the call for international cooperation underscore the gravity of the situation. As discussions unfold, the findings of the OECD report will likely play a pivotal role in shaping the strategies and commitments necessary to combat plastic pollution on a global scale. The initiatives outlined, both at the national and international levels, signify a growing commitment to addressing this pressing environmental challenge and fostering a sustainable future.