Get free medical treatment at these places
Being born into poverty puts one at a disadvantage in life. Sickness makes matters worse for the patient as well as the family that is already struggling with making ends meet. Having one sick family member can burden the entire family emotionally, financially and mentally. There are hundreds of government schemes for poverty alleviation run by the Central as well as the State governments, but neither have they eradicated poverty nor have they uplifted all the poor. On the contrary, diseases are increasing among the impoverished population.
The burden on government hospitals is so heavy that there is a long waiting list for affordable treatment. The conditions at some government hospitals are so poor that basic medical facilities are unavailable. Yet the poor continue to throng to public hospitals in the hope of getting better. Neither are they made aware of their rights nor are they given the right information. However, if you are ill and unable to afford medical care for the ailment, we are here to tell you what to do.
10% beds reserved for poor patients
Did you know that families Below Poverty Line can have access to free treatment in private hospitals? A policy has been formulated all over the country to provide free medical treatment to the poor in "charitable" private hospitals built on government land. A patient unable to bear the cost of treatment at these hospitals is eligible to get treated free of cost.
Due to lack of awareness about this policy, the beds reserved for the poor remain empty. The private hospitals do not come forward to bring awareness about this facility nor do the government hospitals refer economically backward patients to the charitable hospitals, incurring the burden of overload.
The rules are different for different States. If we talk about the State of Maharashtra, there are certain procedures for poor patients to seek medical care. You need to submit a copy of proof of income and your ration card to the Medical Social Worker at the hospital. If your family's total annual income is less than Rs. 85,000, then you are eligible for free medical treatment. If your family's total annual income is more than this but less than Rs. 1,60,000 you will be treated at an affordable rate.
Celebrity foundations
If you are treating someone in your family for a long time, and due to the continued expenses over a long period, your finances are exhausted, then you can seek help from renowned institutions, trusts, temples and foundations. There are many philanthropists who donate large sums of their wealth to aid the less fortunate. There are many corporations who are bringing about massive changes in the health sector at the social level through CSR. There are many Bollywood celebrities who are heroes in films as well as in real life.
Sonu Sood
Bollywood actor Sonu Sood not only helped workers return home during the lockdown, but also started many social campaigns to get their lives back on track. Sood now reigns over the hearts of people. He brought labourers home,

presented employment to the jobless

with a job hunt app, and started the Sood Foundation. Many corporates have forged tie-ups with Sood for their CSR programmes.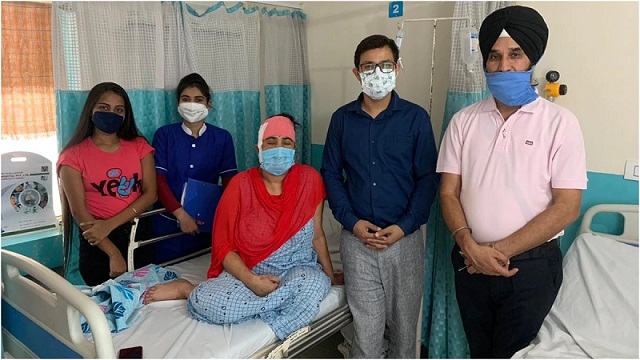 Understanding the importance of health, Sood started a campaign called Cure India which helps those who are not financially capable to afford treatment. His campaign has treated thousands of people for free. For example, Sood facilitated a brain tumour surgery of a 46-year-old Assam resident, Guddi. She and her husband were unable to pay for the same since he lost his job due to the novel coronavirus lockdown. When the couple got in touch with Sonu on social media, the actor responded positively. Neurosurgeon Dr. Ashwani Kumar from Haryana came forward to do the surgery for free. Sood arranged for Guddi's travel from Guwahati to the hospital in Karnal. The operation was successful and her family can't stop thanking the actor and Dr. Kumar.
If your family is unable to get treatment due to financial constraints, you can contact Sonu Sood on Twitter. You can ask for help along with details of the disease and doctors' documents. You can contact Sonu Sood on these Twitter handles – @IlaajIndia, @SoodFoundation, @SonuSood
Being Human – The Salman Khan Foundation
Another famously philanthropic Bollywood actor, Salman Khan, runs an NGO called Being Human. Khan's organization provides financial help for the health and education of children. The actor has spent crores of rupees on children's health, heart surgeries and education through Being Human. The nonprofit organizes free eye camps, Marrow Donor Registry, cochlear implants, women's health camps, and a Cleft programme.
If you are suffering from any of these diseases, you can write to the foundation on their

official website here

.
Meer Foundation by Shahrukh Khan
Shahrukh Khan works for women empowerment, as well as for the health of women. He has set up the Meer Foundation to carry out social work. During the lockdown,

SRK worked extensively on healthcare aid

.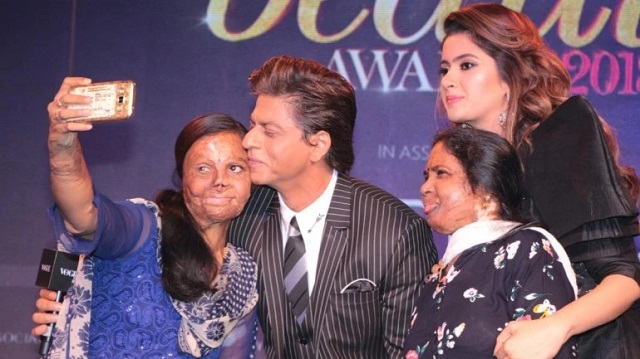 Meer Foundation helps treat acid attack survivors. Acid attack survivors have to face several medical problems. Meer Foundation provides financial assistance for the surgeries and other procedures. Acid attack survivors can go to the

Get Help section on their website

or write to this address – Meer Foundation, BackStage – Plot No. 612, 15th Road, Junction of Ramkrishna Mission Road, Santacruz West, Mumbai, 400054
Medical help from temple trusts
There are innumerable Devasthans and temples in the country, where offerings add up to crores of rupees. If you've asked yourself what these temples do with the donations, the answer is social well-being. They are registered under the temple trust and spend crores on charity. They run dialysis centres and provide financial help to the poor for the treatment of major diseases.
Shree Siddhivinayak Ganapati Temple Trust
Lord Ganesha fulfills the wishes of every devotee who comes to Siddhivinayak Temple, the famous place of worship in Mumbai city. Shree Siddhivinayak Ganapati Temple Trust has contributed to many social causes and has come forward when disaster strikes Mumbai. The Trust also provides financial assistance for heart surgery, brain surgery (stroke/ hemorrhage), dialysis, Hepatitis C, kidney transplant, liver transplant, hip replacement, cancer and accidents. You can write to Shree Siddhivinayak Temple Trust on

admin@siddhivinayak.org

or contact 022-24373626.
Lalbaugcha Raja Mandal
The Ganpati pandal of the king of Lalbaug (Lalbaugcha Raja) has millions of devotees from all over the country offering donations during Ganeshotsav, making this mandal one of the richest. Lalbaugcha Raja comes to Mumbai for only 10 days annually but provides financial for needy devotees throughout the year. The Lalbaugcha Raja Sarvajanik Ganeshotsav Mandal conducts blood donation camps regularly and is involved in various social activities.
You can contact them for help at Lalbaugcha Raja Sarvajanik Ganeshotsav Mandal, Shree Ganesh Nagar, Dr Babasaheb Ambedkar Road, Lalbaug Market, Mumbai 400 012, India. Telephone: 022-2471 3626. Email:

lrsgm@rediffmail.com
Shri Shirdi Sai Baba Sansthan Trust
The Trust runs a free medical treatment centre in Shirdi for the benefit of the devotees of Sai Baba. More than 20 specialist doctors in Cardiology, Neurology, Oncology, Ophthalmology, Paediatrics, ENT, Dental etc are giving their valuable consultancy services to the poor and needy. The Sansthan provides diagnostic/ pathological services to patients at reasonable charges, and free medicines to the poor.
Crowd funding
Thanks to the wonders of the internet, you can ask people all over the world to support your cause. If you start a crowd funding campaign, you can immediately solicit personal donors for the exact sum you need. There are many reputed crowd funding platforms like Give India and

Ketto

where you can start a campaign.
Corporate social responsibility
Large corporations use their Corporate Social Responsibility (CSR) funds for healthcare and other welfare programmes. Companies in India spent Rs. 3,216 crores in fiscal year 2018-19 on health and sanitation programmes. Under the CSR mandate in the Companies Act, corporates cannot disburse CSR funds privately, but in charitable hospitals, they can provide aid at the community level.