How Dow India and Mann Deshi Foundation are empowering women entrepreneurs
Materials science leader delivering innovative and sustainable solutions in packaging, infrastructure and consumer care, Dow Chemical International Pvt. Ltd. (Dow India) in association with Mann Deshi Foundation – an organisation dedicated to women empowerment recently organised Mann Deshi Mahotsav at Ravindra Natya Mandir, Prabhadevi, Mumbai. The event witnessed gorgeous handicrafts and other products from women entrepreneurs, artisans, and farmers.
Women entrepreneurs set up stalls at the Mahotsav in Mumbai this year providing an immersive display of their products ranging from food to clothes, handicrafts to jewellery, and organic products to upcycled plastic bags.
The platform aims to facilitate women entrepreneurs to directly connect with a large number of customers and significantly boost women's incomes and business acumen and provide them with a long-term network for profitability.
Mann Deshi Mahotsav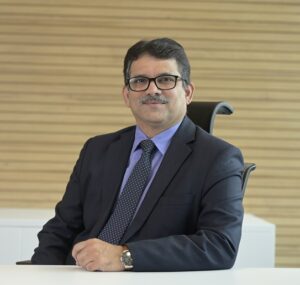 Talking about the initiative, Mr Chandrakant Nayak, CEO & Country President, Dow Chemical International Pvt. Ltd. shared, "Mann Deshi Mahotsav is a grassroots channel-to-market programme by our CSR partner Mann Deshi Foundation – an organization dedicated to women empowerment. The partnership with Dow India is best fit for its inclusion journey with Mann Deshi to empower rural women through entrepreneurship, transform their lives, and create the future they envision."
"Founded by Chetna Sinha in 1996 with a mission to empower rural women in India. She has been instrumental in establishing the Mann Deshi Foundation and has been working tirelessly to empower women in rural areas through the creation of livelihood opportunities in green business, financial literacy programs and take a closer look at the challenges faced by rural women and take action to support them. Together we work with an integrated approach, mindful that mere access to finance isn't the only factor for the success of entrepreneurs. Building business skills and access to markets is equally important to unlock their true potential," he added.
He further said, "This concept is brought to life by Man Deshi Mahotsav, in bringing their skills, their products, and solutions to an upbeat market like Mumbai and that they can receive a fair market value of their skills and efforts. Having personally engaged with them for many years, I have first-hand witnessed the value that this program creates. Goods and produce of an entire harvest season are sometimes sold in less than three days, opening avenues to acquire parallel skills, and giving them a fair shot at doubling income. No wonder the Mahotsav is in its 5 edition, creating several loyal consumers who prefer to buy these high-quality direct from farm products. It's a win-win-win."
Over 90 female entrepreneurs
The 5th edition of the Mann Deshi Mahotsav was recently held in Mumbai. More than 90 stalls were set up at the event, solely managed and run by women entrepreneurs. A variety of offerings were made at the event, from food to clothes, handicrafts to jewellery, and organic products to upcycled plastic bags.
Quizzed how Mumbaikars responded to the event, Mr Nayak replied, "In one word – fantastic! This year was important, Mann Deshi Mahotsav came back to Mumbai, to Ravindra Natya Mandir after a gap of two years. What was heart-warming to see was the adoption of 90 plus entrepreneurs eagerly waiting for this opportunity and over 35,000 customers waiting for their favourite goods and products to come back.
Bringing the handicrafts, local goods, organic produce, home, and décor back, the Mahotsav, also brought back some much-needed confidence after the long haul of COVID pandemic. Filled with art, music, and performances from the heartland of Maharashtra to the epicentre of economic activity. This is an event that I enjoy with my family at the food stalls, footwear, dress materials, earthen pots, cloth bags, and edible oils. I commit myself like any other visitor who likes to explore and collect as much as possible with the satisfaction of, giving back to the community and especially with the aim of supporting the rising women entrepreneurs, which you do not receive in the urban market. Plus, carrying those heavy bags home is not easy!"
Managing plastic waste
The CEO also spoke about how they were careful about managing plastic waste at the event. He said, "One stall was very generously shared by Mann Deshi team to an NGO Sahyadri Nisarga Mitra (SNM) which works on awareness and proper disposal of plastics waste. So very often we see, public events leave behind a trail of litter and heaps of plastic within it. This stall helped them to realise that a proper disposal of plastic waste can result into a by-product like the Up-cycled bags, which was a by-product of the plastic waste management project. SNM's upcycled plastic bags created out of plastic waste, helped to pivot consumer behaviour from mere talk to action. This is another initiative that we run, originating from Chiplun near our area of operation."
Empowering women
Through Mann Deshi Foundation, Dow India is empowering rural women to contribute financially to family incomes enabling them to be an equal contributor compared to their male counterparts.
Opening up on the same the CEO said, "Beyond the Mahotsav, we have partnered through our CSR initiative near our Lote plant to impart vocational training, skill development, as well as courses on financial literacy & know how on use of digital medium – which help to empower women entrepreneurs. We believe that every woman enrolled in this program has an impact on her personal well-being, the financial stability and access to opportunity and her acceptance as an inspiration to the neighbourhood and communities. Dow partners with Mann Deshi Foundation to create projects that align with the Ministry of skill development and entrepreneurship of GOI with a vision to a Skilled India."
Core principles behind CSR
Talking about the company's core principles behind CSR, the CEO further said, "At Dow, inclusion is not a tick in the box but ingrained in Dow's culture, and we ensure finding several avenues to support Inclusion which is one of Dow's pillars of ambition. In line with this thought, integrating CSR into the core competency, the company fosters a culture of inclusion and drives ownership for communities and instils pride in its employees. The core principles that underpin Dow India's CSR activities are— invest time and money in projects that create long-term benefits, fund sustainable projects where our technology can be used effectively and engage employees and create volunteering opportunities for people to contribute to the communities in which the company operates."
Battling gender gap
Given the gender gap that exists in entrepreneurship in India, what can be done to encourage more women to venture into entrepreneurship both in urban and rural areas?
"You make a very pertinent point. However, it's not just women in entrepreneurship that we need to include, mentor or sponsor. Women in business, in science and even in boardrooms must be fundamentally integrated so that they have an opportunity to live with dignity and contributing as equal partners in development. In India still the onus to raising well-nurtured family, well-educated children rests disproportionately on women. I fundamentally believe that with Inclusion as a pillar of ambition for companies like Dow we are well-positioned to lead the industry in creating these opportunities and a virtuous cycle across the board," Mr Nayak signed off.
Ahana Bhattacharya can be reached at ahana@thecsrjournal.in