CSR for Sports Employment in India
CSR funding can be utilised to effectively develop the value chain for sports employment in India including training programmes and curriculum for coaches and service personnel, infrastructure and equipment for training. Training and placement of youth in emerging sports jobs in the sector can be well-funded by corporate social responsibility (CSR) programmes.
A success story
Take the example of Homkant Surandase. Homkant is the son of a marginal labourer who comes from a remote village called Ner, near Yavatmal in the state of Maharashtra and left his home when many farmers in his village were committing suicide due to the harsh economic situation they were facing.
In Yavatmal, he came across kids participating in the Zopadpatti Football Tournament one day and before he knew it, his life took a new direction. Joining in with a competing team, his "can do" attitude was noticed more than his ability. Homkant was successful in the trials for the Homeless World Cup team in 2008, he represented India in Melbourne.
Returning from Australia, he began to help out with the Slum Soccer tournaments and was given a full-time post with them early in 2009. Slum Soccer is a nonprofit organisation that uses the game of football to transform the lives of street kids. The NGO itself has various

social and CSR partners

including FIFA Football for Hope, Sony Pictures Networks and Reliance Industries.
India was chosen as one of the pilot countries for the Football Plus programme and Homkant took the opportunity to train as a coach. He also went to Sweden in 2017 as a "role model" from India at UN camp Sweden. The camp is part of a 5-year co-operation between The Power of Sport Foundation and the United Nations. The initiative is about creating Role Models in societies around the world through sport.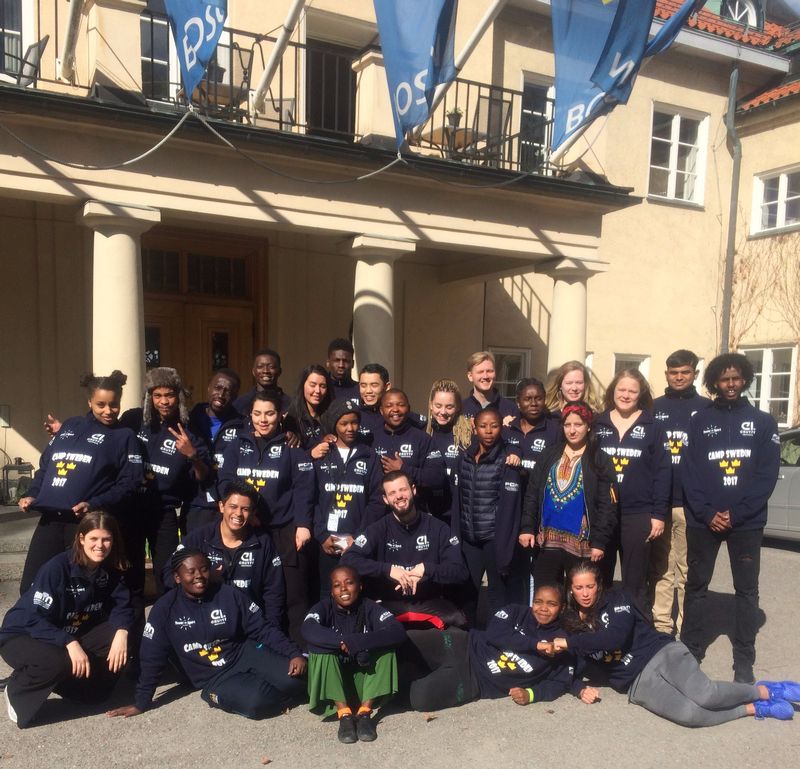 Homkant is now a full-time staff member of Krida Vikas Sanstha in Nagpur. He regularly delivers coaching sessions to kids from different slums and rehabilitation projects. He was trained under Football Plus Programme, which was run by Homeless World Cup Foundation.
Scope of Sports Employment
According to NSDC skill gap estimates, India is short of 2 million coaches to achieve its 2022 goal for 26 elite sports. In addition to that, supporting trainers, medicine experts, psychologists and nutritionist are in short by 80,000. We are in short of 40,000 PE teachers every year. The sports goods industry has been in existence for more than a century in India and is pegged roughly at about USD 3.6 billion. Meerut and Jalandhar account for nearly 75% of the total production of sports goods in India and employ more than 4 lakh people. India exported sports goods worth around $180 million in 2015 growing by 17.2% year-on-year.
As for entrepreneurship and employment, sports startups are on the rise. Companies involved in sports infrastructure, data/ content aggregation, education and training, online retail, technology and online ticket booking are springing up. From ventures such as Smaash Entertainment and Kick which provide experiential infrastructure for playing outdoor games, to data analytics firms like SlamdunQ and Fantain providing information to help athletes improve their performance, tech startups in sports are on the rise. These startups are generating more avenues for sports employment in India.