Platform launched to bolster CSR funding towards climate action in India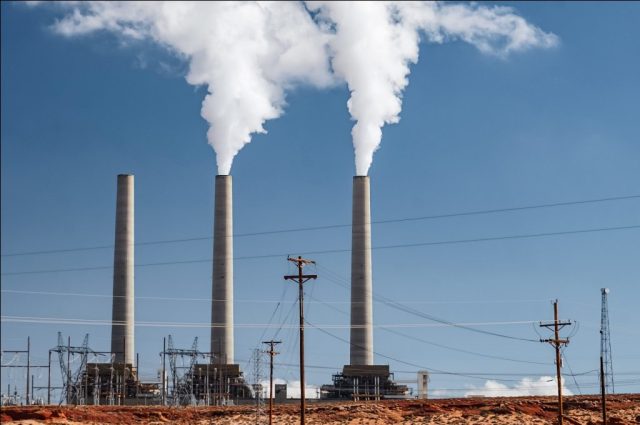 A new platform has been launched with the purpose of boosting corporate social responsibility (CSR) funding for climate action and supplementing India's climate goals. The platform named 'Earth Exponential' has been launched by the India Climate Collaborative (ICC), a non-profit collective dedicated to accelerating climate action.
The newly launched platform will offer an opportunity to organisations interested to spend CSR funds and non-profit organisations to come together for scaling up high-impact climate change programmes and improving climate funding efficiency. The 'Earth Exponential' platform is backed by JSW Foundation.
The platform will be curating, evaluating and displaying home-grown climate projects, and enabling them to scale by matching them to funders. The platform aims to empower CSR funders to drive impactful climate initiatives and explore possibilities for funding climate action.
India Climate Collaborative
Founded by philanthropic corporate leaders like Ratan Tata, Anand Mahindra, Rohini Nilekani and Sangita Jindal among others, India Climate Collaborative is a collective working to drive funding towards climate solutions and enable funders to engage more effectively with climate action.
CSR for environment and climate
According to India Climate Collaborative, only Rs 6,183.04 crore has been allocated to environment-related issues out of the total CSR funding of Rs 67,193.41 crores between 2015 and 2021. This figure is still broader than climate funding, which focuses on the sources of greenhouse gas emissions and the impacts of climate change, and is not tracked properly.
With climate change being a global priority in the present decade, there is a serious need to bring more funding into the sector. Some of India's most climate vulnerable regions like Northeast India are also underfunded, receiving only 1.78% (only INR 110.6 crore in the last 7 years) of the CSR funds allocated to environment-related issues.
However, more than 80% of the corporates engaged with ICC have expressed interest in funding climate-related projects in India, they revealed in a statement.
Building a climate ecosystem
Earth Exponential will provide a platform for inclusive, verified climate projects and build capacity of non-profits while creating a shared and accessible understanding of climate change.
"India's home-grown climate solutions offer immense potential to solve address climate change without leaving anyone behind. These solutions can change how the developing world addresses the climate crisis – and we believe philanthropy plays a crucial role in unleashing this potential for the benefit of both India and the Global South. We also need philanthropy to build capabilities and capacity of non-profits so they can address both climate and development challenges. By connecting funders and non-profits, Earth Exponential aims to build a climate ecosystem and increase the efficiency of climate funding," expressed Shloka Nath, CEO, India Climate Collaborative.
Addressing critical gaps
Talking about the potential of Earth Exponential platform to create a significant impact, Mrs Sangita Jindal, Chairperson of JSW Foundation shared, "Collaboration is key for innovation and development. There is an urgent need to address the critical gaps that could pose challenges on our roadmap to achieve the target of net zero by 2070. Earth Exponential aims to address some of these challenges by bringing together funders and non-profit organisations to address and plug these critical gaps through innovative, home-grown solutions."