Science Laboratories and Libraries Set up under CSR Project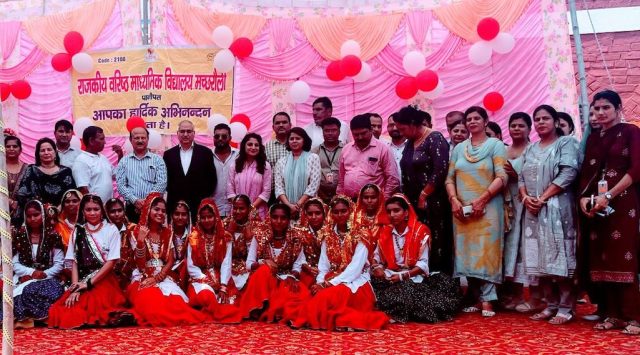 Nestlé India in collaboration with Agastya International Foundation has expanded Project Jigyasa to five more schools in Samalkha district of Haryana. As a part of the project Nestlé India will set up a science laboratory and library in each of these schools. Project Jigyasa, which is a part of the flagship Nestlé Healthy Kids program was launched in 2022 to spread science education and promote a culture of reading books amongst the children.
Commenting on the expansion of the project, Mr. Sanjay Khajuria, Head, Corporate Affairs and Sustainability, Nestlé India said, "We urge students to think creatively, stay aware and be curious. Project Jigyasa is an important step in that direction, where we set up science laboratories and libraries in schools, helping children understand complex concepts through experiential learning and reading.  We believe steps taken as part of Project Jigyasa would encourage a sense of enquiry and widen the horizon of students."
Talking about Project Jigyasa Mr. Sai Chandrasekhar, Chief of Operations, Agastya International Foundation said, "Our efforts with Nestlé India stem from our primary goal of augmenting government school curriculum and helping children with experiential learning. We are extremely happy to witness the growth of Project Jigyasa taking the shape of a movement at the grassroots through which communities are uplifted and exposed to scientific realities and new opportunities."
Project Jigyasa started with a pilot project in two schools in Ponda, Goa. Since its launch last year, the project has grown from strength to strength and has contributed to the development of students across 15 schools. Of these two schools are in Ponda in Goa, six schools in Tahliwal in Himachal Pradesh and seven schools in Samalkha in Haryana.
Disclaimer: This media release is auto-generated. The CSR Journal is not responsible for the content.