Home
Tags
Agastya International Foundation
Tag: Agastya International Foundation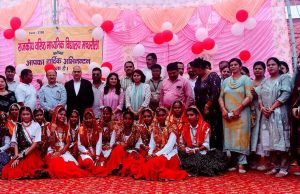 Nestlé India in collaboration with Agastya International Foundation has expanded Project Jigyasa to five more schools in Samalkha district of Haryana. As a part...
Amidst the current pandemic which has left many people feeling lost and confused, Agastya is working on developing modules to educate people on COVID-19....
When it comes to achieving the Sustainable Development Goals (SDGs), one company which has made a clear commitment is Ingersoll Rand India Ltd. Their...
The level of learning achievement among children remains a major area of concern as India's schooling system still focuses on rote learning with little...