Home
Press Release
Rural Livelihood Summit Launched under CSR initiative in Raipur, Chhattisgarh
Rural Livelihood Summit Launched under CSR initiative in Raipur, Chhattisgarh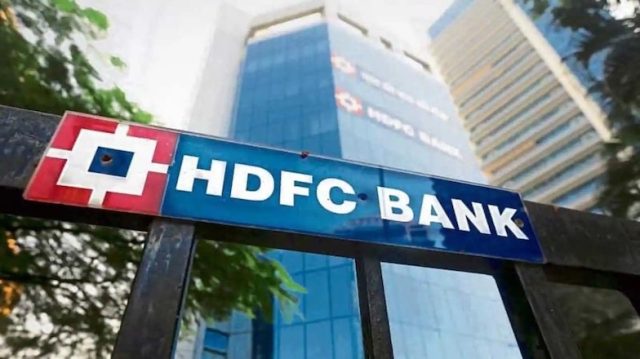 HDFC Bank Parivartan, the flagship CSR programme of India's leading bank, organized the first edition of its mega rural livelihood summit Titled 'Chhattisgarh Rural Livelihood Summit 2023' in Raipur, Chhattisgarh under the initiative STREE (Social & Transformative Rural Economic Empowerment). The initiative aims to benefit over 120,000 women farmers across 6 states, including Punjab, Chhattisgarh, Jharkhand, Odisha, West Bengal and Assam. The Bank partnered with Grant Thornton Bharat LLP and Society for Development Alternatives for this initiative.
The summit was inaugurated by the Bank and government officials along with the implementing partners, Grant Thornton Bharat LLP and Society for Development Alternatives. Several dignitaries attended the summit, including:
– Shri Pradeep Sharma, Advisor to Hon'ble C.M, Policy, Planning, Agriculture & Rural Development
– Dr. Kamalpreet Singh, IAS, Principal Secretary of Agriculture
– Smt. Padmini Bhoi Sahu, IAS, SMD, CGSRLM (BIHAN)
– Dr. R.S Kureel, Vice Chancellor, Mahatma Gandhi University of Horticulture & Forestry, Chhattisgarh
– Dr. Girish Chandel, Vice Chancellor, Indira Gandhi Krishi Vishwavidyalaya, Chhattisgarh
– Shri Anand Babu, IFS, Addl. MD, CG Minor Forest Produce Marketing Federation
– Shri Mateshwaran V, IFS, MD, CG Beej Nigam & Director Horticulture
– Prof. V. Padmanand, Shri Tarun Baijnath, and Shri Chirag Jain, Partners, Grant Thornton Bharat
The summit provided a platform for stakeholders to share knowledge and experience in promoting rural livelihoods, Farmer Producer Organizations (FPOs), government initiatives, and ecosystem development. The initiative would reach 27,000 beneficiaries, including 20 women led FPOs, 10,000 FPO members, and 17,000 non-FPO members in Chhattisgarh.
"The Chhattisgarh Rural Livelihood Summit 2023 envisions to support women farmers by linking them with market through FPOs. We are creating an ecosystem of stakeholders in the farming community with the goal to generate sustainable livelihoods. We are delighted to join hands with Grant Thornton Bharat LLP and Society for Development Alternatives to achieve this goal and bring a positive change," said Ms. Nusrat Pathan, Head, CSR & ESG, HDFC Bank.
HDFC Bank Parivartan has five pillars: Rural Development, Promotion of Education, Skill Training & Livelihood Enhancement, Healthcare & Hygiene, and Financial Literacy & Inclusion. The Bank was among the top CSR spenders in the country for the financial year ended March 2023. The Bank has spent Rs 820.89 crore in FY 23 on CSR initiatives, benefiting more than 9.93 crore beneficiaries across 27 states.
Disclaimer: This media release is auto-generated. The CSR Journal is not responsible for the content.