CSR: Grandma Home started in Bengaluru for destitute women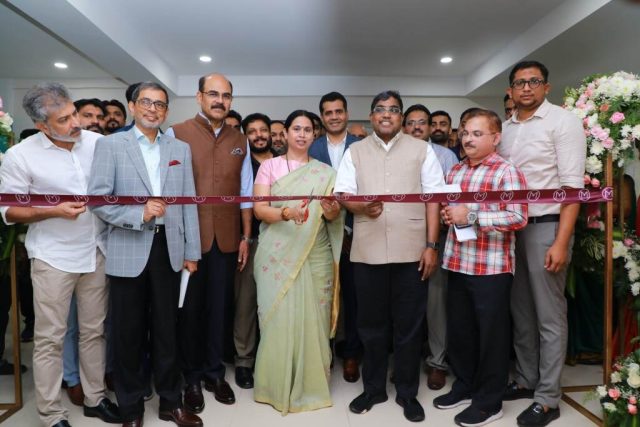 Bengaluru, India: Malabar Group, the leading diversified Indian business conglomerate, has opened 'Grandma Home,' a destitute home in Bengaluru, Karnataka, for women. Chief Guest and Minister for Women & Child Development, Disabled & Senior Citizen Empowerment, Smt Laxmi R. Hebbalkar, inaugurated the Grandma Homes at Banashankari in the presence of M P Ahammed, Chairman of Malabar Group; Abdul Salam, Vice Chairman; Asher O, M D India Operations; along with Dr Idrees, Chairman of Thanal – Daya Rehabilitation Trust. The minister also inaugurated the Educational Scholarship Programme for female students and the Hunger Free World Project in Karnataka. Shri R Ashoka, MLA of Padmanabhanagar Assembly Constituency, and Shri N A Haris, MLA – Shantinagar Assembly Constituency, were also present at the event. Malabar Charitable Trust aims to open similar destitute homes in Hyderabad, Telangana, Chennai, Tamil Nadu, and other parts of India shortly.
Supported by Malabar Charitable Trust, the CSR arm of Malabar Group, and operationally managed by NGOs such as Thanal, Grandma Home offers free shelter, food, medical assistance, and mental and physical healthcare facilities to its inhabitants. Spread across a 14,780 sq. ft. area with a 3-story building, the home boasts a comfortable, safe, and hygienic living environment with a capacity to accommodate 104 women. The home is equipped to cater to the needs of elderly women, offering a range of amenities and services to enhance their quality of life. A dedicated medical team, coupled with trained social workers specialising in elderly care, has been deployed around the clock at the home. The ground floor of the home is dedicated to a dialysis centre, clinic, and pharmacy. A well-equipped kitchen to prepare clean and healthy food is also facilitated at the home.
Commenting on the launch, Mr. MP Ahammed, Chairman of Malabar Group, said, "Malabar Charitable Trust has been working continuously to support individuals and communities that are marginalised and lack access to basic amenities to lead a life with dignity. We are committed to giving back to the society in which we live. Building Grandma Home is part of that vision to bring transformative changes to the lives of people from the underprivileged section of our society. We are grateful to the authorities in Bengaluru for extending all possible support to build Grandma Home. We are confident that the home will offer comfort and joy to all the women in need."
The initiative is part of Malabar Group's mission to offer safe havens to individuals so that they can regain stability, rebuild their lives, and find hope again. It reflects the group's commitment to empowering women and uplifting marginalised sections of society.
Malabar Charitable Trust, in collaboration with Daya Rehabilitation Trust in the recent past, launched 'Hunger-Free World,' a remarkable initiative that stands in line with the UN Sustainable Development Goal-2 to eradicate hunger globally by 2030. Under the initiative, the group reaches out to destitute individuals living on the streets with cooked food for 30,000 people daily. This initiative is currently implemented across 13 states and 31 cities in India. 31 centralised kitchens have been set up, and 4.4 million meals have been distributed to date.
Disclaimer: This media release is auto-generated. The CSR Journal is not responsible for the content.