Artist opens free Sunday library for village students in West Bengal's Birbhum
Ratanpur, a small, quiet village under Shantiniketan Police Station in West Bengal's Birbhum district has a population most of whom sustain on agriculture. However, since January 2023, the village proudly boasts of a Sunday library where not only local children but also students from other neighbouring villages are flocking to read books. On top of that, the library is completely free!
The nationwide lockdown induced by the COVID-19 pandemic in 2020, changed the course of life for many people in India. One such person is KaliKrishna Bhattacharya, who is an artist by profession. After losing his job as a part-time teacher in West Bengal's Asansol city during the lockdown, KaliKrishna decided to shift back to his native Ratanpur village and started a private coaching centre at nominal fees for the local children. After observing the village's poverty and how children cannot even afford to buy school text books, the artist started the free library roughly two years later. He has named it 'Grameen Library' (village library).
Inspiration for library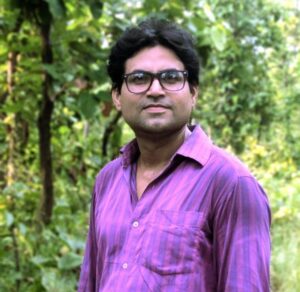 How did the Grameen Library begin? Taking a journey down memory lane, KaliKrishna Bhattacharya told The CSR Journal, "I loved to read storybooks as a child but my father could not afford to buy new story books for me as he used to work as a priest and we were six siblings. Hence, my thirst for reading a lot of storybooks could not be quenched as a child. Not only storybooks, I even used to request my friends to give me their academic books to me for few days so that I can make notes for studying and return the books to them.
Coming to the present day, when the nationwide lockdown happened in 2020, I lost my job as a part-time teacher in a private school in Asansol city. Then I came back to my native village Ratanpur and started a coaching centre here for the local students. We started with very nominal fees as low as Rs 70-150 per month. One day, during the coaching class I suggested them that they should also be reading story books regularly alongside academics books. Hearing this, a student got up and said, 'Sir, our parents can barely afford to buy academics books for us. Where do we get storybooks from?'
This gave me a major blow and reminded me of my own childhood as even I went through the same crisis. This is when I felt that I should give back something to the village I was born and brought up in. This is when I decided to start a free library for the local children."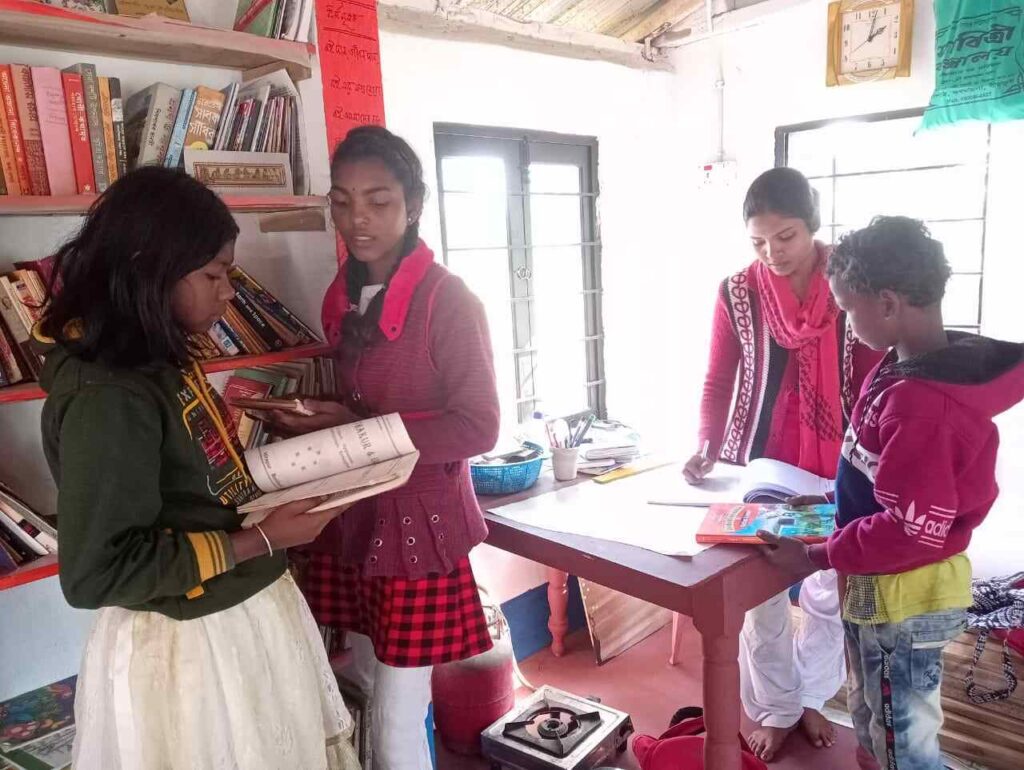 Books in Grameen Library
Even though the library was formally inaugurated on the 1st January 2023, it was open for students since the past couple of months. The library currently has over 500 books including text books, General Knowledge and science, historical books, books on painting as well as story books. Talking about the same, the artist said, "I have more than 1,500 books most of which are related to art and paintings. I selected around 250-300 books written in Bangla which the children can read and enjoy and ordered some new storybooks. When I posted about this initiative of mine on social media, several kind-hearted people came forward to support me by donating books for my library. Till date I have received over 250 books through donation. A few more kind souls have expressed their interest in donating books."
Encouraging children and village women to read
"The village students are very happy and excited about this have started taking books from the library. What is amazing is that, more villagers are learning about the library through word of mouth and more students are coming to the library every day. At least 40 students have started visiting the library regularly, studying in classes 2-10 in local government schools. Not all of them reside in this village. A lot of them come from nearby villages like Sreenidhipur, Albandha, Kopai, Domdoma, Gobindopala, Debanandapur, Sarbanandapur, Laldaha, Kaloharpur, Sarpolehona, Neemgaria, Kabirajpur, Nowadangal, Sheetalpur and Garurpur," Mr Bhattacharya informed.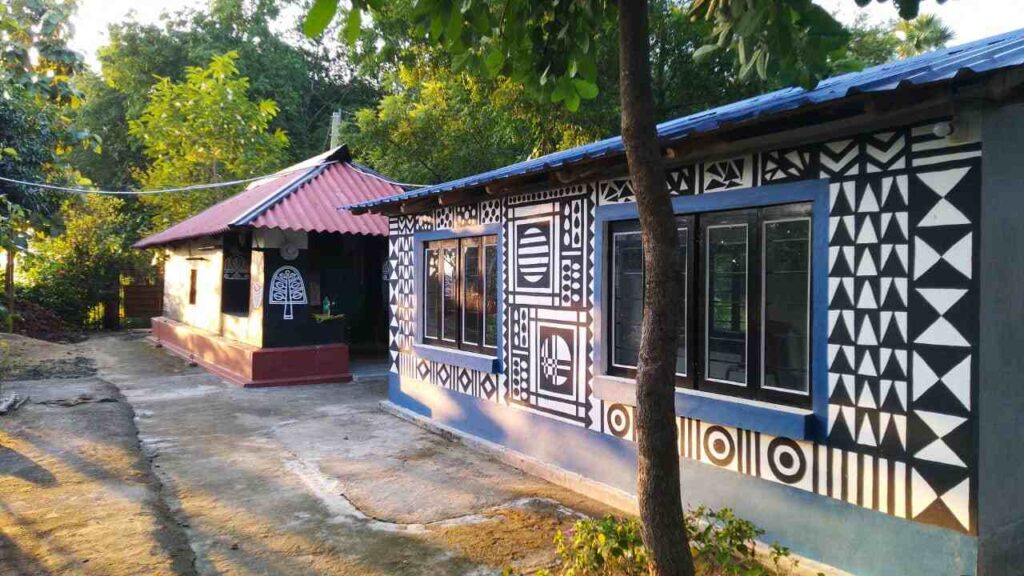 "And what is most amazing about my library is that, when the students come to return a book which they had taken from the library, they share how their mothers have also read and enjoyed the book! This means, the library is also encouraging village women, who are mostly homemakers to read," the library-founder expressed with enthusiasm in his voice.
Reviving tribal tradition through 'Srijan'
Residents at the Panchayat area and neighbouring villages are mostly tribal who work mainly as daily labourers in agricultural fields. However, only a handful of them are trying to keep their tribal culture alive, for instance playing traditional percussion instruments like dhaak and madol. To boost this, KaliKrishna Bhattacharya also runs Srijan, a platform for cultural activities and social work.
"I started Srijan around 2014-15. Our aim is to support the local village residents in whatever way we can. We donate clothes and blankets to the villagers who are needy and provide stationery and books to meritorious students from underprivileged background among other things. Srijan is also a platform to explore folk culture, handicrafts and agriculture. Here we encourage local potters and artisans to hold on to their craft, a lot of whom are leaving this profession for jobs offering better payment in big cities," he shared.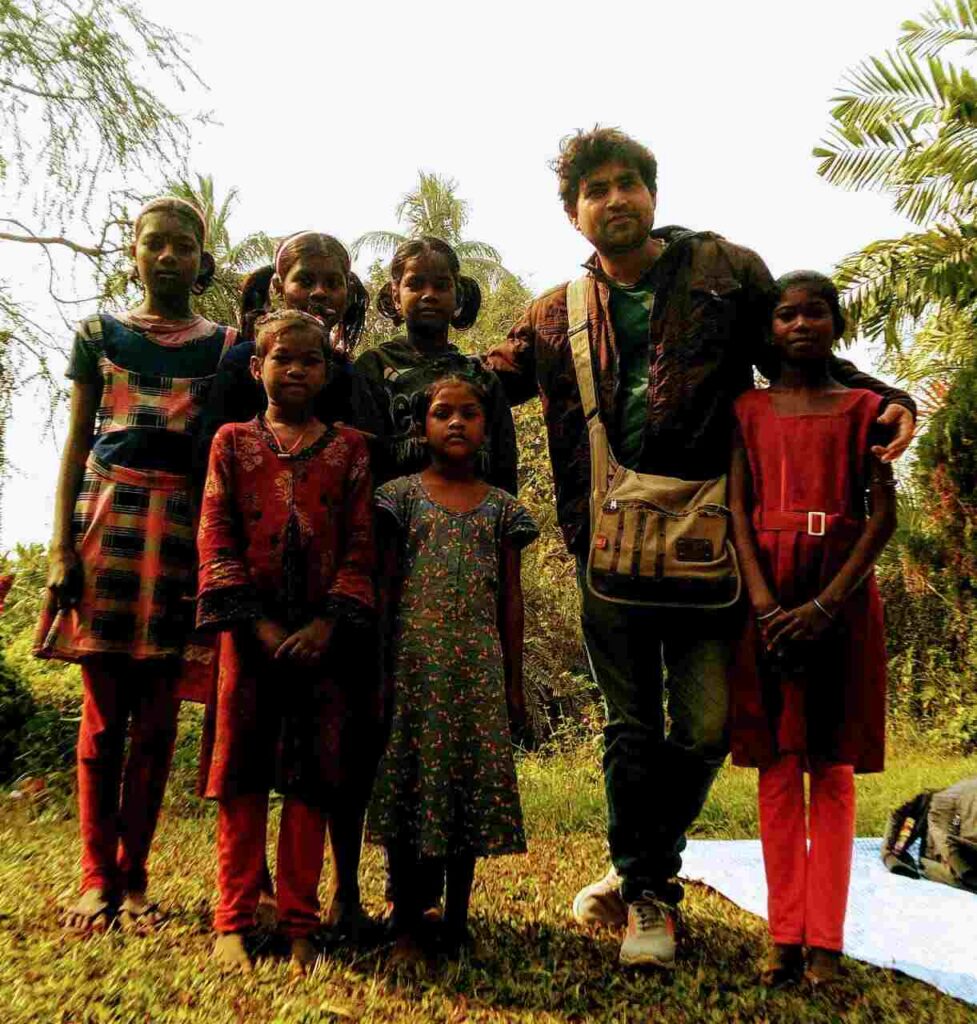 Skill training to village students
"At Srijan, we also conduct drawing classes every Sunday for children from nearby villages. People, mostly teachers and social workers sometimes volunteer to come to Ratanpur and spend some time with these children, interacting with them and teaching them things like spoken English, recitation, music, drama, clay doll making, collage making etc. Sometimes, we also take them to nearby places on educational tours. Grameen Library is my latest initiative for these children. Even though, I have very limited funds, but I hope I can continue in my journey of giving back something to my native place by educating the future generations through my coaching class and free library," the artist signed off.
Ahana Bhattacharya can be reached at ahana@thecsrjournal.in