Agroecology: A socio-ecological solution to the agricultural crisis
Art | Science | Innovation | Traditional Knowledge | Social Relations | Community Ties | Ecological sensitivity | Sustainable Living | Diversity | Economic Balance.
These are not merely keywords but point towards a system that amalgamates all these and much more. The food and agricultural systems around the world have become technology centric, pushing the traditional practitioners of farming to the lowest point in their lives. Rising back economically and socially, requires a transformation in the system of agriculture. This piece is an exploration into the agricultural world through the lens of a possible sustainable future.
Historically, agriculture can be seen having traversed a very dynamic journey in the face of development. The entire food and agricultural system, has pushed its geographical and ecological contours to supply food to markets the world over. The crisis accentuates even further in presence of the inequalities in the labour relations, the alienation of producers of food from their own produce and with fellow farmers.
The current predominant model of agriculture is intensive, dealing in high inputs to get very high output. It is bereft of the pressure that such extensive processes have on natural resources say soil, water, seeds, air.
The other side of this model, a counter culture to this highly capitalist, resource intensive, hostile model of farming is Agroecology. The only alternative approach of the current agrarian regime is a sustainable system that mediates the ecological concerns, balances social relations and cultural value systems and is economically viable.
"The real solutions to the crises of the climate, malnutrition etc. will not come from conforming to the industrial model. We must transform it and build our own local food systems that create new rural-urban links, based on truly agroecological food production by peasants, fishermen, pastoralists, indigenous people, urban farmers etc."
The International Forum for Agroecology
A need for sustainable development comes to us after having observed the imbalance that techno-politics has created in the agrarian domain. Agroecology is not new but the upsurge in social movements, requests in reforming policies and a demand for a more fair, equal and inclusive agricultural system is directed towards the need to make a non-industrial 'Agroecology' a model in action. It is a new discourse stemming from old roots.
The entire ecosystem is suffering, along with it suffer the people and their autonomy over natural resources. Agroecology becomes a wholesome solution that incorporates the social, cultural, ecological, value-driven solution. It re-infuses the strong social community ties as a route to resilience, empowerment and justice.
People across the world have started practising agroecology by first understanding that each one of us is associated with the food growing systems in place. People in the cities can engage in the process by starting to save the seed diversity. Seeds are the tiniest but the most crucial elements of food production.
The Food and Agricultural Organization (FAO) identifies 10 elements of Agroecology:
Diversity; synergies; efficiency; resilience; recycling; co-creation and sharing of knowledge
Human and social values; culture and food traditions
Responsible governance; circular and solidarity economy
Keeping agroecology as a pivot of future food systems, one can envision it to be the route to transformation. It is inclusive and has the potential to promise a better food future and is a solution to hunger, climate change, inequality, unsustainability.
We are aware of how climate change is affecting the planet, we are even aware of the degradation of soil health due to increased use of pesticides, fertilizers and each one of us is aware of the crisis of water loss and decreased water table. Thinking it through shall make each one of us realize that all these directly affect the food we eat.
Remediation of climate, say in India, is possible when the traditional knowledge of farmers is again valued for being cultural as well scientific in its own way. Climate Smart Agriculture (CSA) is a rebranding of the Green Revolution Package that was promoted in India meaning that it is non-suited to marginal farmers as well as a contributor to harsh challenges in the realm of climate change.
Cattle and management, composting, seed conservation and banking, maintaining soil health naturally, contouring on fields, shifting to low input/ no-input farming techniques are some of the many agroecology-based mitigation strategies to cope with adverse effects of climate change.
Multiple actors play their part in the food growing process. Both men and women, work extensively on the fields in rural areas and also in the food processing units in urban centres. Despite the feminization of agriculture, the value of female labour on the fields is undermined. Throughout history, women farmer's labour has been under-valued.
An agroecological model helps in bringing back into the system the traditional knowledge of many agricultural traditions and practices that have been nurtured and preserved by the women farmers. This then becomes an avenue for women farmers to demand their rights and negotiate for the equality that is a basic human right. It creates more economic opportunities for women and of social cohesion as well. Along with this it takes care of health, wellness of women.
In the era of intensive technologies, agroecology has come as a resistance to agri-business and industrial farming.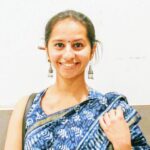 Shivika Manchanda is pursuing her Masters in Sociology from Ambedkar University, Delhi. After completing her graduation in Physics from Delhi University, her curiosity to understand the dynamics of the society pushed her towards Sociology. She defines herself as a traveler in her own city and is an avid explorer of spaces, food cultures and cultural practices.
Views of the author are personal and do not necessarily represent the website's views.
Thank you for reading the column. We appreciate the time you have given us. In addition, your thoughts and inputs will genuinely make a difference to us. Please drop a line and help us do better.
Regards,
The CSR Journal Team