Through programmes like MetaSkills and Swayam, Indian women like Sunita, Bharti and countless others are breaking gender stereotypes in driving, changing their own lives and inspiring others.
Sunita Santosh Palve from Mumbai completed her HSc and wanted to study further but had to discontinue her student life due to financial pressures. Sunita's family includes her husband, 15-year-old daughter and a 12-year-old son. Her husband was the only earning member in the family. To support the expenses, Sunita started working as an Anganwadi Teacher and was earning INR 4000 per month. However, it still couldn't suffice their needs to survive in a city like Mumbai.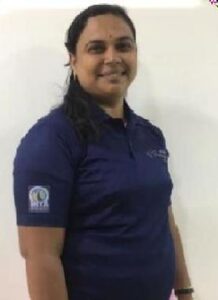 Sunita was a member of a self-help group called 'Mahila Bachat Gat' and got to know about a skilling and livelihood programme run by Metaskills wherein she'd be trained as a driver. She attended a pre-screening session and she decided to enroll in the training programme. What interested her more was that besides learning how to drive, she would also be trained in basic English, self defence and defensive driving, which entails rules of the road and the basic mechanics of driving.
In a span of two months, her confidence increased and she could drive smoothly, understand mechanics and follow traffic regulations. After her training was complete, Sunita got the opportunity to explore various options in the automotive and logistic sector. She started working with Priyadarshani Taxi Services, earning INR 5000 per month. However, her salary was not sufficient to contribute to household expenses.
After 6 months, a new opportunity knocked on her door. She was offered the job of a driver-cum-instructor by META on a part-time basis. METASKILLS is a social enterprise started by founders of MERU cabs that believes in enhancing livelihoods through skill training and education. Considering the fact that she could continue her Anganwadi job simultaneously, she took it up. Sunita's income went up to INR 13000 after becoming a Driver-cum-Instructor.
"The project initiated by METASKILLS has given me more than just a livelihood. I feel proud to be called a Lady Driver. My confidence grew; my interaction with society has increased where earlier, it was restricted to my house and Anganwadi. My kids are proud that while their friends' mothers are doing odd jobs to pay the bills, their mom has chased her dream in a male-dominated profession. I am thankful to META for providing for this change from being a housewife, to owing a transport license."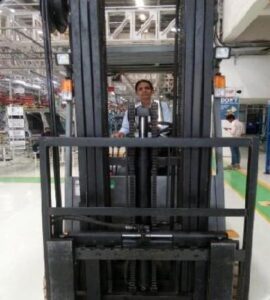 Pune-based Bharti Vitmal left her job in a private firm within two months since she wasn't happy with the meagre salary or the work environment. Being a widow and a mother of two small children, survival was a problem for Bharti. She was looking for a way to become self-dependent and ensure her children's future.
She came across the CEAT Swayam programme through a presentation in the community and signed up. After completing the programme, she was called for an interview with Mahindra Logistics for the job of a Forklift Operator. After going through the round of interviews, she started her training with META inside the factory of Mahindra Logistics at Chakan, Pune. Bharti is today proudly working as a Forklift Operator, otherwise considered a job only for men.