Companies increasingly believe sustainability is a strategic and integral part of their business goals, according to a global survey by McKinsey. However, challenges in executing sustainability initiatives are reported as the number one problem businesses face when trying to achieve climate targets. So the question really is – "How can companies in India improve on the execution to realize the benefits of sustainability initiatives?"
The first step is to Set and communicate clear GHG and energy reduction targets. To create a corporate culture focused on sustainability, an organization must start with setting and be communicating clear GHG targets and goals to every employee – from the office workers to the sales team to the product engineers and designers to those on the manufacturing floor. Communicating sustainability goals across all levels of an organization ensure that the reduction of GHGs, a smaller carbon footprint, lower energy demands or any other sustainability goal is a continuous and measured priority across the company. While this process may work differently at every organization, one key element every company should incorporate is buy-in from the top. The tone of sustainability needs to be set from the business leaders and discussed in all key operating reviews and employee communications; in doing so, executives lead by example.
Secondly, it is important to inculcate, recognise and credit a winning culture. Creating a winning culture allows you to develop channels to tap into your employee base for ideas which foster creativity and high levels of ownership regarding sustainability. Creating a collaborative atmosphere throughout your business makes it easier for sustainability to become central to how all employees approach their jobs. And, ultimately, reaching the climate goals set forth is more achievable.
The third step is to empower employees to think with the right mindset. After you communicate your goals across all levels of the organization, these sustainability goals must be made personal. This allows employees to feel empowered to take action at a local level and the aggregate of these actions is impactful. By tapping into the company's most powerful resource, its employees, companies foster creativity, innovation and high levels of ownership, putting sustainability at the heart of how employees do their jobs. A good way of doing this is by forming "Green Teams" that will encourage employees to develop and execute ideas for environmental sustainability, whether it is recycling, energy savings, water conservation, or something entirely unique to their region. To encourage others to learn/adopt similar practices let me share some of the work our 'Green Teams' have done. Our 'Green team' at one of our facilities took action to preserve the greenery and conserve water and have successfully built a process called, Groundwater Recharging that puts 4,500 kiloliters (about 1.2 million gallons) of rainwater back into the ground each year, offsetting 75 percent of the water the plant uses in its operations. The storm drain collects rainwater and filters it before returning it to the local groundwater supply. Through this, there has been a 43 percent reduction in water consumption by the plant.
Lastly, a corporate culture focused on sustainability constantly aggregates and recognizes progress and results. When employees see the net results of their accomplishments, they are often astounded at the individual impact they can have. It's important for employees to understand that meeting sustainability goals doesn't just help the company—it helps customers, communities and the world. But you can only recognize the goals and results that you measure.
One way to do this is to create a global system that tracks the actions taken against the sustainability goals and regularly recognize employees who go above and beyond in their sustainability efforts.
Creating a winning culture that drives sustainability isn't something that happens overnight, but it is something that can be built over time, driven by an empowered employee base. Regardless of an organization's specific sustainability goals or the methods used to meet them, ensuring your employees have direct input into these goals, understand them, feel empowered to help meet them, and are given recognition for their contributions will help ensure everyone works toward a better future, both globally and in our own communities.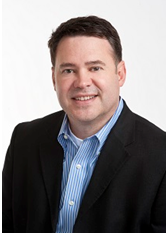 W. Scott Tew is the founder and leader of the Center for Energy Efficiency & Sustainability at Ingersoll Rand (CEES), which supports all of the company's strategic brands – Club Car, Ingersoll Rand, Trane and Thermo King – and is responsible for forward-looking sustainability initiatives.
Views of the author are personal and do not necessarily represent the website's views.
Thank you for reading the story until the very end. We appreciate the time you have given us. In addition, your thoughts and inputs will genuinely make a difference to us. Please do drop in a line and help us do better.

Regards,
The CSR Journal TeamSubscribe