Why Manipur violence must not be seen in isolation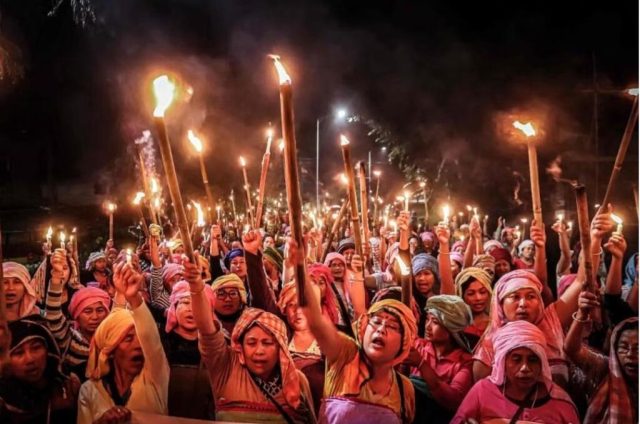 In the heart of Manipur, a tale of courage and struggle unfolds as women take centre stage in protests, demanding justice and equality. Yet, amidst their resilience, a darker narrative emerges – one marred by gender-based violence.
According to media reports citing government data, 12 first information reports (FIRs) have been filed in Manipur for crimes against women and girls. These include the gang rape of five women, the murder of four, and the assault of ten others. Around 160 lives have been lost in the state due to ongoing clashes. Although the violence in Manipur has made national headlines, it was a recent video of two women—who suffered sexual violence at the hands of a mob—that truly galvanized national outrage.
The role of digital media in this particular case was crucial. Videos and images often become documented evidence in many cases, and sharing them can build the case for justice and mobilize public opinion. On the other hand, ubiquity of camera phones can violate women's privacy. Women who have been subjected to atrocities encounter unsolicited views and perceptions from individuals in both the offline and online worlds.
Violence against women, especially in conflict zones, is not a new phenomenon. It is a deeply rooted systemic issue, exacerbated by times of crisis and upheaval. UN Women reports that sexual violence against women and girls is widespread in conflict, even used as a "war tactic." There's an observable increase in domestic violence, trafficking, and child marriage during conflicts. Violence against women, whether in India or anywhere around the globe, must be eradicated and those responsible should be appropriately punished.
According to the OHCHR (Office of the United Nations High Commissioner for Human Rights), gender-based violence rises in post-conflict societies, attributable to a breakdown of law, availability of small arms, social and family breakdowns, and a "normalization" of gender-based violence. Significantly, the report emphasizes that this builds on "pre-existing discrimination," making women especially vulnerable during conflicts like that in Manipur due to gender inequality and patriarchal norms.
The fifth round of the National Family Health Survey (NFHS-5) reveals that approximately 6% of women aged 18-49 years have experienced sexual violence. Data also highlights the inverse relationship between education, affluence, and women's experience of violence. The prevalence of sexual violence decreases sharply with schooling and improves with economic status. This emphasizes the need to invest in girls' and women's education and empowerment initiatives, enhancing their ability to care for themselves and their families.
Violence against women and girls must be addressed as a public health issue, and a health-system response is required. This would include fostering an environment in which survivors of violence can seek help without fear of being stigmatised. Survivors of violence require treatment for physical, emotional, and mental damage. The urgent need is for non-judgmental, well-trained health-care providers, as well as adequateinfrastructure.
Gender-unbiased policies or policies that adequately address girls' and women's needs require women's free, voluntary, and fearless participation. Fostering an environment where women can thrive without fear is a collective responsibility that hinges on reshaping societal norms and challenging toxic masculinity.The recent acts of sexual violence in Manipur show these crimes were committed without fear. Both preventing such incidents and swiftly punishing the perpetrators are equally vital in fostering an environment that genuinely respects women's rights.
Views of the author are personal and do not necessarily represent the website's views.

Poonam Muttreja, Executive Director of the Population Foundation of India, has for over 40 years been a strong advocate for women's health, reproductive and sexual rights, and rural livelihoods. She has co-conceived the popular transmedia initiative, Main KuchBhi Kar Sakti Hoon – I, A Woman, Can Achieve Anything. Before joining PFI, she served as the India Country Director of the John D and Catherine T MacArthur Foundation for 15 years and has also co-founded and led the Ashoka Foundation, Dastkar, and the Society for Rural, Urban and Tribal Initiative (SRUTI). An alumna of Delhi University and Harvard University's John F Kennedy School of Government, Poonam serves on the governing council of several non-governmental organisations, and is a regular commentator in India and globally for television and the print media.