Use CSR funds for drought relief: MNS to corporates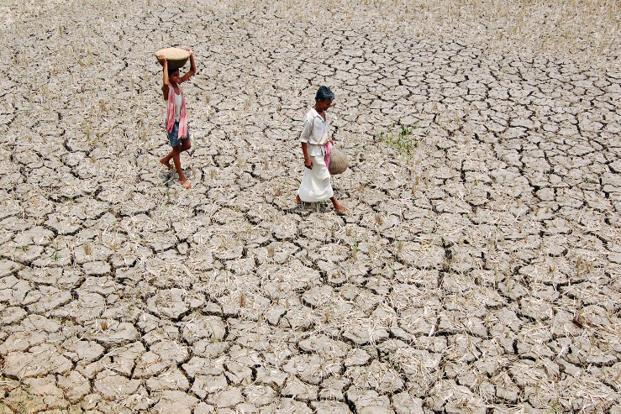 The Maharashtra Navnirman Sena (MNS) has warned the Maharashtra government of resorting to violence if no concrete steps are taken till February 1 to tackle drought in the state. At a Press conference, Anil Shidore, the MNS spokesperson, said, "The government has a recalcitrant attitude towards the drought-affected areas. If concrete measures to tackle the drought are not taken immediately, then the MNS would be forced to protest and move the HC."
The state government on October 23 had declared 11,487 villages in 167 talukas of Maharashtra as 'nearing drought-prone conditions'. These are mainly, Vidarbha, Marathwada, western and southern Maharashtra. Besides, the MNS has also asked Mumbai-based private companies, to use their Corporate Social Responsibilities (CSR) funds in drought-relief measures.
"We have realised the CSR funds are being utilised for activities outside Maharashtra. In such intense situation like drought, we expect the companies operating out of Mumbai to channelise their funds to address the drought with proper action plans," said Sandeep Deshpande, spokesperson of the MNS.
According to the party, the funds required for measures to tackle the drought is nearly `20,000 crore and more, of which `5,000 crore could be availed through various CSR activities from corporates. Taking a dig at the government, Shidore said, the Devendra Fadnavis government has failed to demand funds for drought from the Centre, despite the fact most of the state remains parched.
Instead of providing tanker water facilities, the government wants villages to follow bureaucratic methods of sending formal requests," added Shidore. The MNS has demanded a full-time agriculture minister, who they say is currently missing in the state cabinet.
Deshpande highlighted the issue of migration to the cities in search of jobs, due to the ongoing drought-like conditions. "The government has failed the citizens of Maharashtra, as despite being warned, it is not prepared to face the situation", he said. The MNS has asked the government to prepare a concrete plan to address the issue of internal migration from rural areas to cities, mainly Mumbai.