Top Indian companies performing CSR for Rural Development
India celebrated National Farmers Day, aka Kisan Diwas just a few days ago on December 23 to pay tribute to the country's farmers who work hard from morning to dusk every day to produce crops. The last Census was held in 2011, as per which almost 70% of the country's population lives in rural areas. Which means, out of 121 crore Indians, 83.3 crore live in rural areas while 37.7 crore reside in urban areas.
In a country where the rural population is so dominant, no wonder that major Indian companies will be focusing on rural development as part of their Corporate Social Responsibility (CSR) initiative. While the Government of India's Ministry of Rural Development is working towards their goal of improving rural lives, Indian big, medium, small private companies are also contributing via CSR initiatives for rural betterment.
These include empowerment of rural residents, women empowerment, sustainable livelihood options, improving their living standards, providing access to basic facilities like sanitation, healthcare, education, drinking water, village development and support required for agriculture. Today, the CSR Journal takes a look at the top companies spending towards rural development in India in the FY 2020-21.
Top 10 states receiving CSR for rural development
In the FY 2020-21, a total of Rs 1847.15 cr was spent for CSR in rural development projects, as per the National CSR Portal. In the said financial year, 10 Indian states which received the highest CSR benefits in rural development are Odisha (240.26 cr), Andhra Pradesh (144.8 cr), Maharashtra (100.22 cr), Gujarat (79.04 cr), Tamil Nadu (58.4 cr), Uttar Pradesh (55.06 cr), Karnataka (52.77 cr), Madhya Pradesh (52.62), Telangana (51.36 cr), Kerala (36.58 cr).
Top 5 companies doing CSR in rural development
As per the National CSR Portal, the top 5 companies which funded CSR activities towards rural development in the FY 2020-21, are HDFC Bank Limited, Mahanadi Coalfields Limited, Reliance Industries Limited, Tata Sons Private Limited and ICICI Bank Limited.
HDFC Bank Limited
The Bank performs activities to empower communities across the country through its CSR initiatives under HDFC Bank Parivartan. The focus is on semi-urban and rural regions to drive sustainable development for the vulnerable and economically weaker sections.
In 2018, the bank had signed a MoU with government to financially empower 2 Lakh rural Indian villages through Common Service Centres (CSC).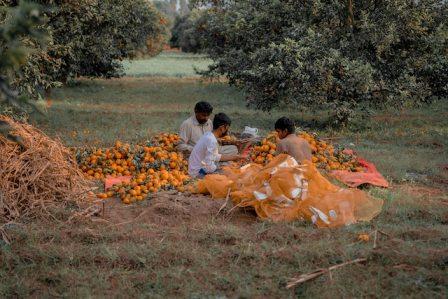 Holistic Rural Development Programme
HDFC Bank's Holistic Rural Development Programme (HRDP) includes farm and nonfarm-based livelihood, water conservation, on-ground training for farmers, creation of Farmer Producer Organisations, sanitation and Natural Resource Management. The bank facilitates livelihood enhancement opportunities, particularly for women and youth, primarily in agriculture and allied areas such as dairy and poultry. The objective is to help them find jobs locally, enhance their household income and discourage migration.
During FY21, the focus was on facilitating employment opportunities for migrant labourers who returned to their native villages following job losses due to the pandemic. Under this program, the bank also helped promote entrepreneurship such as poultry and goat rearing. Villages in Uttarakhand, Uttar Pradesh, Bihar, Jharkhand, Odisha, Assam and Meghalaya were targeted for this program.
HDFC Bank Parivartan received CII National Award for Excellence in Water Management 2020 for its Holistic Rural Development Programme in 6 villages of East Khasi Hills, Meghalaya.
Mahanadi Coalfields Limited
Coal India Limited (CIL) started functioning in 1975 with 5 subsidiary companies under it. These were Bharat Coking Coal Limited (BCCL), Eastern Coalfields Limited (ECL), Central Coalfields Limited (CCL), Western Coalfields Limited (WCL), and Central Mine Planning & Design Institute Limited (CMPDIL). Mahanadi Coalfields Limited was carved out of South Eastern Coalfields Limited in 1992 with its headquarters at Sambalpur, Odisha.
Their major CSR projects aimed at rural development in the FY 2020-21, include
–Road alignment works in the border areas of Uttarakhand through Shri Kedarnath Utthan Charitable Trust at a cost of 9.50 cr.
–Improvement of crop yield through micro irrigation facilities in the aspirational district of Narayanpur in Chhattisgarh through District Administration at a cost of 1.00 cr.
–Promotion of horticulture as an income generation activity in the aspirational district of Simdega in Jharkhand through District Administration at a cost of 0.47 cr.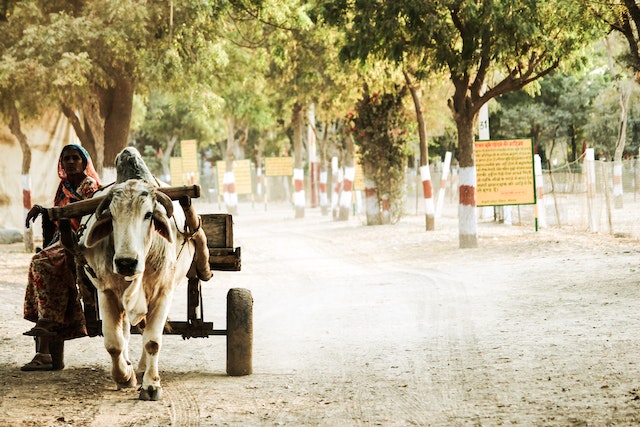 Reliance Industries Limited
Reliance Foundation's (the CSR arm of Reliance Industries) Rural Transformation is a long-term programme that addresses all the critical development indicators like rural livelihoods, water, food and nutrition, women's empowerment and access to knowledge resources.
Rural Transformation programme
Reliance Foundation has supported farming households with various provisions, including input support, improved farming technology transfer and intercultural management practices resulting in sustained income enhancement. They have also worked towards enhancing income through agroforestry and improving green cover; planted saplings on private and common lands and established orchards in the farms of progressive farmers. They have also supported the establishment of Rural Nutrition Gardens towards improving the availability of fresh vegetables for marginal households.
They have also promoted fishery for households in 70 villages of Shahdol and Kotma in Madhya Pradesh, providing fish fingerlings and feed for fish. The foundation claimed in their report that they have enhanced non-farm income of 1,300+ households in 50 villages of Shahdol and Kotma, supporting with poultry chicks as part of a scheme run with the Veterinary Department.
Tata Sons Private Limited
Tata Sons is working to empower rural communities, farmers and disadvantaged urban youth through training and literacy programmes. Tata Trusts interventions in agriculture include Lakhpati Kisan, Sukhi Baliraja, Coastal Salinity Prevention and Mitigation, Transforming Rural India and MKRISHI, among others with the aim of promoting the welfare of agricultural communities while helping ensure food security for the country.
To address problems like low productivity, income, deforestation, soil erosion, nutrient loss and loss of biodiversity in rural areas of Mizoram, Tata sons has conceived a 5 years CSR intervention in developing alternative integrated livelihood options for the farmers in Aizwal, Serchipp and Lunglei districts and practices for sustainable utilisation of natural resources.
These include expanding the scope of traditional backyard piggery for small holders, facilitating a shift from Jhum farming by engaging households under kharif cultivation, increasing productivity of land through crop diversification, promoting orchard development, livestock management, enhancing knowledge and awareness of better agriculture and horticultural practices, promoting sustainable use of water resources through rainwater harvesting and forming Farmer Producer Organisations for shared inputs.
Tata Sons supported the formation and expansion of milk producer companies in 13 districts as part of its CSR in livelihood development. Total 13 districts across Rajasthan Haryana Punjab and Uttar Pradesh have been covered under the intervention; along with these, 154 rural youth have been employed as artificial insemination technicians, 283 youth as transporters and labourers.
The Vikas Chetna program addresses the health and livelihoods of community in Yadgir district of Karnataka. The project aims to strengthen the skill base of marginalised farmers.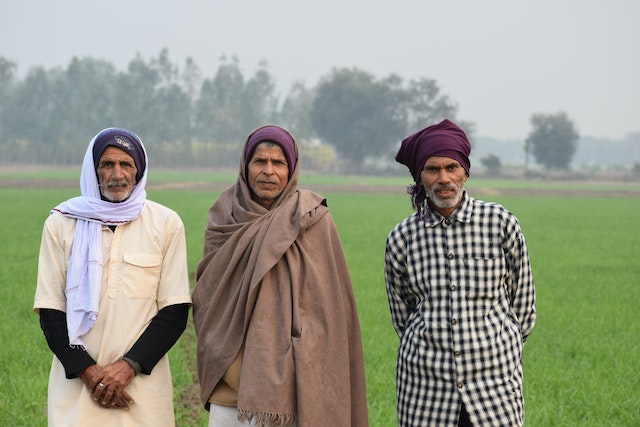 ICICI Bank Limited
ICICI Foundation was established in 2008 for strengthening the efforts of ICICI Group towards meeting its corporate social responsibility. The majority of ICICI Foundation's efforts in rural areas are largely themed around improving agricultural productivity, promoting sustainable practices and strengthening the supply chain.
Rural Livelihood Programme
The bank's Rural Livelihood Programme includes
–Addressing shortages in the village ecosystem which includes efforts to improve the yield and quality of local products
— Addressing surplus in the local economy and developing value chains to improve market linkages
–Providing low investment entrepreneurial opportunities
–Addressing local environmental challenges and promoting sustainable practices
'ICICI Foundation's efforts benefitted over 30,000 people across 346 villages during fiscal 2021. Of these, 64% were women. On a cumulative basis, the efforts in the rural areas have impacted lives of close to 307,000 people in 2,534 villages, with women's participation at 61%,' the bank mentions in its Annual Report.
Rural Self Employment Training Institutes (RSETIs)
ICICI Foundation manages two RSETIs at Udaipur and Jodhpur with 16 satellite centres in Rajasthan. These centres provide skills based on the local market requirements. The ICICI RSETIs have been recognised as the top performing RSETIs in India for seven consecutive years by the Ministry of Rural Development and the National Centre for Excellence of RSETIs.
The ICICI RSETIs were amongst the first to begin digital training during fiscal 2021. A unique initiative during the year was providing online training in mobile phone repairs and service. This online training covered 543 candidates from 271 villages across the two districts, as per the bank's report.
Suposhan Vatika
In fiscal 2021, the RSETIs also launched a new initiative of 'Suposhan Vatika' specially focussed on serving the poor, landless and malnourished families of tribal communities. ICICI Foundation also provides a platform for trainees from rural areas to exhibit their products in the marketplace.
Other companies doing CSR for Rural Development
Other companies which are performing CSR activities for India's rural area development include ITC Limited, Northern Coalfields Limited, National Aluminium Co Ltd, Indian Oil Corporation Ltd and NTPC Limited among others.