The LaLiT Pioneers Including LGBTQ Employees In Healthcare Benefits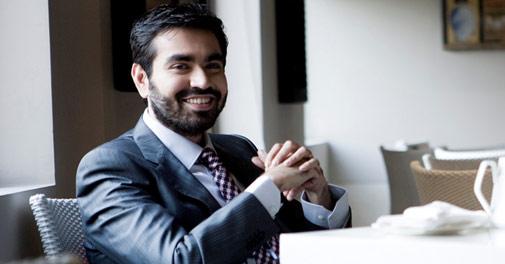 The LaLiT Suri Hospitality group announced the extension of its employee benefits to its LGBTQIA employees and their families. The LaLiT has over 3000 employees working in its 13 hotels (12 properties in India and one hotel in London, The LaLiT London) and is now the first hotel group to include same sex partners, adoptive parents and children, and children born through surrogacy under its employee health insurance cover. The LaLiT has tied up with ICICI Lombard to cover the LGBTQ employees.
Executive Director of the LaLiT Group, Keshav Suri, has been a passionate advocate of LGBTQ Rights. Announcing the introduction of this group mediclaim cover he said, "Every human being deserves to be treated equally, irrespective of their sexual orientation, caste or colour. Health is the most basic necessity for all humans, and as a leader I felt it was necessary to insure a healthy future for all our employees."
A number of foreign corporations have acknowledged the need for the LGBTQ community to be included in regular employee benefits extended to others but Indian business establishments have been rather reluctant to take a bold step. The LaLiT Group had negotiated with the ICICI Lombard representatives and following a consensus, announced the extension of mediclaim coverage to its LGBTQ employees, their partners, families, and children (both adoptive and those born through surrogacy). The move has been widely welcomed by the hospitality industry in India and other major hotel groups are expected to follow the footsteps of The LaLiT. This should also pave the way for a better working environment for the community, greater acceptance in corporate roles, and greater influence on the lawmaking process.