The Changing Role of Corporate Social Responsibility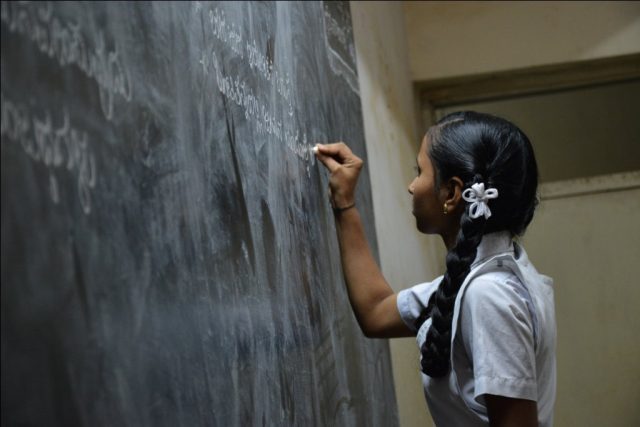 The journey for CSR in India that started decades ago by only a handful of family run organizations, has gradually become an integral part of the philanthropic road map. The culture of giving back to society has always been a part of Indian organizations and Indian societal norms. However, this practice has witnessed a significant shift in how CSR activities are carried out by organizations today. From being mere philanthropic acts, corporate social responsibility has evolved into being an essential part of any business strategy. Here we explore how the role of CSR has transformed over the years in India – from being just an act of giving back to becoming the driver of trust and purpose in any organization today.
From Philanthropy to Being Mandatory
What began as philanthropic acts to create better working conditions for labourers, financing education and providing healthy living conditions for various communities, CSR today has become a mandatory act that every organization in India must practice. Since the establishment of the Companies Act in 2013 that mandated organisations to commit a minimum of 2% of their net profit to CSR engagements.
According to the Ministry of Corporate Affairs, CSR funding has increased by 85% since 2014-15 and the number of companies reporting the data was up by 50%. In addition to this, the percentage of CSR spending increased from 10% in 2014-15 to 31% in 2019-20. While the practice of giving back to society has been ingrained into Indian businesses for centuries, making it a mandated practice for all started the shift from CSR being just a philanthropic act to being an integral part of an organization's business strategy.
A Strategic Business Move to build Trust & Purpose
Being socially responsible is a critical component for organizations due to several reasons. CSR today is an essential tool that helps organizations create positive social impact for people. From being just a reactive activity, today organizations proactively participate in socially beneficial activities to give back to the communities that they regularly engage with. Additionally, with young consumers gravitating towards organizations that focus on the holistic positive development of society at large, CSR has become an integral business tool actualize the true purpose and vision of any organization. Be it sustainable green practices for the environment, creating access to better quality education, or even generating awareness amongst communities to ensure they live a healthierlife, CSR today is a testament to whether businesses are truly sustainable and community focused or not.
The Influence on Employee Engagement, Trust, and Reputation
CSR initiatives have a profound impact on employee engagement and retention. Today's workforce seeks purposeful employment and aligns themselves with organizations that demonstrate social and environmental responsibility. Engaging employees and volunteering in community building activities not only enhances their job satisfaction but also strengthens their sense of belonging and motivation. Furthermore, community initiatives that address social and environmental challenges help build trust among stakeholders, including customers, employees, investors, and communities.
The Future in a Digitised Age: Impact of AI on CSR
The present digitally connected world has transformed the landscape of CSR, offering new opportunities for organizations to engage with stakeholders and amplify their impact. While making CSR a mandatory practice has pushed organisations in the right direction to become truly responsible businesses, gaps do exist still in measuring the impact of such activities and programs, and the seamless integration of CSR engagements into overall business strategies.
The ever-growing adoption of Artificial Intelligence (AI) can help fill these gaps if deployed in a strategic and integrated manner. AI in CSR can eliminate the possibility of bias due to human perceptions. AI can provide accurate and multidimensional performance measures for a program. AI can also help in breaking down large volumes of data to measure the true impact generated by any social engagement, while also providing insights into how the impact can be maximised to its full potential in the best manner. Companies can also make use of AI in improving internal controls.
Conclusion
The changing role of CSR, with a focus on sustainability, has revolutionized the way organizations perceive their responsibilities towards society and the environment. By embracing CSR as an integral part of their corporate approach, companies can contribute to sustainable development, build trust and reputation, and foster employee engagement. As we move forward, it is vital for organizations to continue evolving their practices, aligning them with the changing needs of society and the challenges of our time. By doing so, companies can create a positive impact and pave the way for a more viable and inclusive future.
Views of the author are personal and do not necessarily represent the website's views.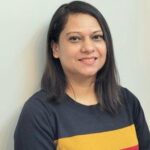 Saranya is the lead of Sustainability and Corporate Communication for McCain Foods India. With over a decade of experience working in the manufacturing industrial sector, Saranya has had the chance to work on numerous projects over the course of her career. She has been at the forefront inleading McCain India's community development projects across the country – which focus on food security, climate change, small and marginal farmers, and women's development. Saranya is an Electrical and Electronics Engineer and a seasoned social development professional graduated from Institute of Rural Management Anand (IRMA).