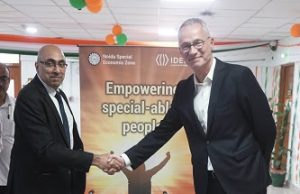 IDEMIA, the leader in Augmented Identity today announced that it has joined hands with Noida Special Economic Zone Authority (NSEZ) to create inclusive infrastructure....
By favouring environmentally responsible solutions for the payment chain, banks can do their part to diminish the strain on our planet's resources and better...
Environmental concerns underpin IDEMIA's business practices. Through GREENPAY, IDEMIA commits to move away from today's "take-make-waste" attitude to redesign our habits. IDEMIA is proud...