Home
Tags
CSR of ICICI Group
Tag: CSR of ICICI Group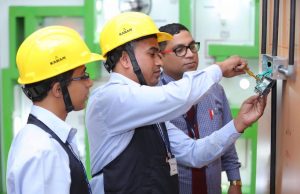 ICICI Securities is India's leading integrated technology-based securities firm, offering holistic financial solutions and services to Indians seeking seamless access to the world of...
The CSR arm of ICICI Group, ICICI Foundation for Inclusive Growth, today announced that it has firmed up plans to donate 1,800 oxygen concentrators...
The Startup Incubation and Innovation Centre (SIIC), IIT Kanpur, said it has raised CSR funding from ICICI Securities for Mission Bharat O2 (MBO2), to...