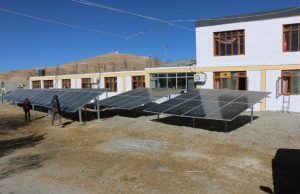 Hanle, Ladakh: In a unique collaboration, the noted Royal Bikers (RB) Group, partnered with Noora Aman Foundation (NAF), an acclaimed NGO, and Giesecke &...
The newly formed union territory (UT) of Ladakh is known for its arid yet beautiful mountains, picturesque passes and Buddhist monasteries. The UT is...
New Delhi, India: Himalayan,the premium mineral water brand from Tata Consumer Products Ltd (TCPL) portfolio with its strong brand credentials has partnered with the...