Home
Tags
Ashoka University
Tag: Ashoka University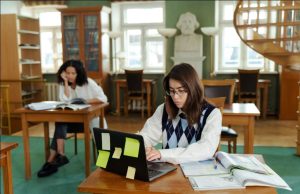 Gurgaon, NCR: Sona BLW Precision Forgings Ltd (Sona Comstar), one of India's leading automotive technology companies, has signed an MoU with Ashoka University to...
There is lack of awareness and a dearth of mental health professionals in Government Schools. With minimum resources being dedicated to combat this, its...
Dr Divya Karnad, a marine biologist working on shark conservation, is the first Indian woman to win the prestigious Future for Nature award. An...
Ashoka University's Centre for Social Impact and Philanthropy (CSIP) in partnership with the Harvard Business School (HBS) Executive Education and Dasra will be hosting...