South Eastern Coalfields to invest over Rs 1000 cr to develop solar power projects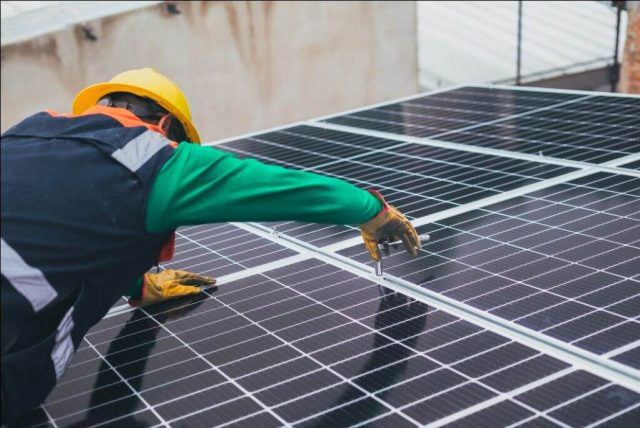 South Eastern Coalfields Ltd (SECL), a coal-producing subsidiary of Coal India Ltd is moving towards becoming a net-zero energy company through solar energy projects. As part of the company's strategy to expand business and achieve net zero energy goal, the Miniratna PSU has announced developing rooftop and ground mounted solar power projects of 600 MW capacity. For this, SECL has announced that they are ready to invest more than Rs.1000 crores.
Existing solar power projects
South Eastern Coalfields is promoting renewable energy to reduce the carbon footprint of coal mining and achieve the goal of net zero carbon emissions.
Solar power projects of more than 180 MW are already in various phases of development in South Eastern Coalfields' operational areas in Chhattisgarh and Madhya Pradesh. The coal-producing subsidiary has recently commissioned rooftop solar projects of 580 kWp capacity in Johilla, Jamuna-Kotma and Kusmunda Areas. At Johilla, the commissioned capacity is about 280 kWp which is the highest capacity rooftop solar project in the entire company. The project is expected to generate about 4,20,000 units of electricity, thus saving about Rs 21 lakh annually in power expenditure.
The largest two solar projects which are currently under implementation are of 40 MW capacity each. A 40 MW ground mounted, grid connected solar PV plant is being developed at Bhatgaon and Bishrampur areas located in Chattisgarh's Surajpur district. The project is at execution stage and likely to be commissioned during the existing financial year.
The company plans to install another 40 MW ground mounted solar PV plant in Johilla area in Madhya Pradesh. Meanwhile, South Eastern Coalfields has also floated a tender for a 4 MW rooftop solar project. With the power generated from the above projects, the company is striving to balance its power needs for coal mining and allied activities.
Coal India's renewable energy projects
Coal India Ltd aims to go net-zero by installing 3000 MW capacity renewable energy projects by 2026 as part of a broader plan to reduce the company's carbon footprint and make the planet greener. The company has recently collaborated with Sutlej Jal Vidyut Nigam Limited (SJVNL) to explore potential sites for pumped storage power (PSP) projects within its abandoned mines.