In today's digital world social media platforms are your garden to sow and reap new ideas and solutions to global grand challenges. Ultimately, this social media impact revolution will benefit both the individuals and the companies that are hands-on in their CSR activities – now digitally and with the power of voice. More than ever before, we don't have a technology problem or a resource problem here and now, we have a leadership problem and given the exponential rise of social media technologies this problem can be solved for with the right kind of leadership.
Clubhouse and Social Media 2.0
Facebook, Instagram and Twitter are some of the first generation Social media V 1.0 platform's that are only now starting to transform the CSR (Corporate Social Responsibility) landscape. The Clubhouse app is the birth of the second generation of social media. How organizations will respond instantaneously the moment something happens shapes the growth and success of companies in future quarters. Social media 2.0 apps like Clubhouse are reshaping the world and driving extraordinary change in consumer behaviour, technology and communication norms through the new voice economy and disruptive ways in how people can connect in real-time at an exponential growth rate.
Millennials and Gen Z today are accustomed to media that is increasingly immersive and interactive, with the ability to join a conversation with almost anybody on the planet – at any hour of the day or night (the CEO of the company or a young coder from the slums of Mumbai). What better way to promote brand messaging and sustainability, social and environmental justice, and philanthropic efforts than through social forums where people can feel truly connected, engaged and a sense of belonging with the CSR efforts they feel most strongly about, and contribute to the progress of these campaigns in the future.
We The Future (WTF) a subsidiary of #WeThePlanet implemented its first virtual club on the groundbreaking Clubhouse social media platform – with a valuation of $1 billion and 2 million users in less than a year – as a force for social good to better understand what voices people want to see and hear on stage at future summits.
When companies genuinely engage in CSR activities, they reap the benefits of their good deeds including increased brand awareness and higher employee satisfaction that is recognized on their social media platforms too. Gaining exposure and being recognized by potential customers living on another continent for a global campaign is increasingly important in today's digital era.
While traditional media is still important in communicating CSR, the interactive nature of digital technologies means it is faster and cheaper to use. Organizations that respond well to social justice and environmental issues in real-time create intrinsic value. In a 2016 Nielsen survey, 56% of participants said "a brand being known for its social value" was a top purchasing driver. Furthermore, 53% of participants said "a brand with community commitment" was a leading purchasing factor. This demonstrates the significant role of social media in driving people's preferences for companies that live their values in action.
Customers are more likely to be loyal to your brand if your corporate values align with their personal ones. What's more, millennials and Gen Z — the largest population over baby boomers — are driving the market these days. According to Forbes, millennials prefer to do business with brands with "sustainable manufacturing methods, and ethical business standards."
Social media in CSR
So, if we go by the current trends and future predictions, social media with a focus on creating impact should be at the forefront of all CSR campaigns. Video content is a practical choice to distribute information and generate interest in global campaigns. The appeal of video is that it requires little effort on the part of the audience yet delivers a huge impact in a short amount of time. The same video can be used internally for onboarding, recruiting, town hall meetings, and externally it can be part of a news release, provide B-roll for TV, or shown at investor meetings and shareholder conferences.
Another medium that companies can use to successfully develop a loyal following is telling their CSR stories through a film where untold stories about the benefit of their products and the impact of their employees on the local community are widely shown. Even a short film on Instagram or Twitch — merely 2 minutes long can give a voice to unexplored stories, and reach new customers that never thought the brand was for them.
For example, when a Fortune 500 company contributed to a university developing a centre for children's health and its donation was publicized in the local media, those who remembered the news felt good about the company's social responsibility and were happier to buy its products than those who were unaware of its actions.
Social media is becoming the platform that enables companies to reach more people than ever before in history in meaningful and purpose-driven ways. Communicating CSR through social media brings environmental and social justice issues to the forefront and builds engagement; enriches conversation between your brand and consumers; develops loyal, committed brand ambassadors; and enables your company to grow globally as an exponential organization. Inclusive by design, CSR for the future generation is one of the best uses of social media that builds hope for humanity and has the ability to transform our world for a better future.
Views of the author are personal and do not necessarily represent the website's views.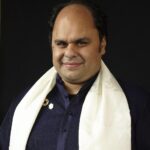 The author Kunal Sood is a social impact strategist, investor and public speaker. A TED Resident, he is the founder of X Fellows, #WeThePlanet and NOVUS. Kunal has an MBA from Kellogg School of Management and a Masters in Positive Psychology from the University of Pennsylvania.
Thank you for reading the column. Please drop a line and help us do better.