Home
Top Stories
Shraddha Walkar case: Why women fail to come out of an abusive...
Shraddha Walkar case: Why women fail to come out of an abusive relationship
'I will chop you into pieces, Aftab had threatened Shraddha two years ago', 'Shraddha Walkar Murder: 5 sharp-edged knives recovered from Aaftab's house', 'Delhi court sends Aftab to 5-day police custody', 'Aftab and Shraddha fought over expenses before murder, cops find blood stains in kitchen', 'Aftab dated other women in his house with Shraddh's body parts inside the refrigerator', 'Aftab admits to watching Drishyam movie during polygraph test'— do the above sentences look familiar to you?
These are news headlines coming on the newspaper, television, internet, social media and everywhere else since the last couple of weeks. The ghastly Shraddha Walkar murder case, where Shraddha's live-in partner Aftab Poonawalla murdered her and chopped her body into 35 pieces has shaken the entire nation.
With the victim Shraddha Walkar being in a live-in relationship with her murderer Aftab Poonawalla, questions are even being raised on inter-faith marriages and live-in relationships.
International Day for the Elimination of Violence against Women
The United Nations has designated November 25 as the International Day for the Elimination of Violence Against Women. On this day, The CSR Journal talks to Psychologist Manjari Sinha to understand why women often fail to come out of a toxic, abusive relationship. Manjari is a Rehabilitation Psychologist, currently working as a teacher and counselor at Ashok Hall Girls' Residential School, Ranikhet, Uttarakhand.
Why women can't come out of abusive relationship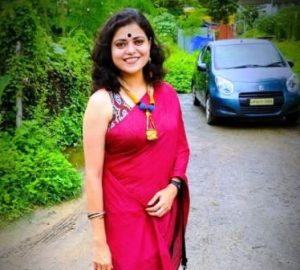 Explaining the same, Manjari told The CSR Journal, "Even in our surroundings we find people like this who are into an abusive relationship, who know that this is not good for him or her, yes it is true even for men. It is in our psyche that there is a constant and severe need of attention and pleasure seeking, which we are not ready to let go of. This can be traced back to a person's childhood, how the childhood has been, how he/she was treated as a child, why the person feels the need to stick to an abusive partner. Many of us are not ready to let go of something which might be harmful for us just because we are getting attention."
"Sometimes the person denies it; sometimes they try to talk to the abuser and try to explain, sometimes, they find faults within themselves. Yet, they know deep down that something wrong is happening with them but despite that they lack the strength to come out of it." she added.
Marriage or live-in?
The Shraddha Walkar case has led to people questioning the credibility of live-in relationships, something which already the conservative-minded Indian society doesn't fully approve till date.
Commenting on the same, the Uttarakhand-based Psychologist expressed, "Marriage is nothing but a social construct. The laws and rules of this social construct have been made by us and most of them are patriarchal. Even when a couple is not in a live-in relationship, in their mind don't they already start living together? So live in is nothing but just two people living together who are in love and wish to spend their life together. In a live-in relationship, if things don't work out, it's easier to part ways as compared to marriage which involves a lengthy legal process of divorce. But I don't think the Indian society is fully ready to accept alive-in relationship. Because, in our mind, somehow not all of us can step out of the conservative mindset till now. Hence, people are saying this. But don't we see domestic violence happening after marriage? Don't we read reports of dowry deaths every single day?"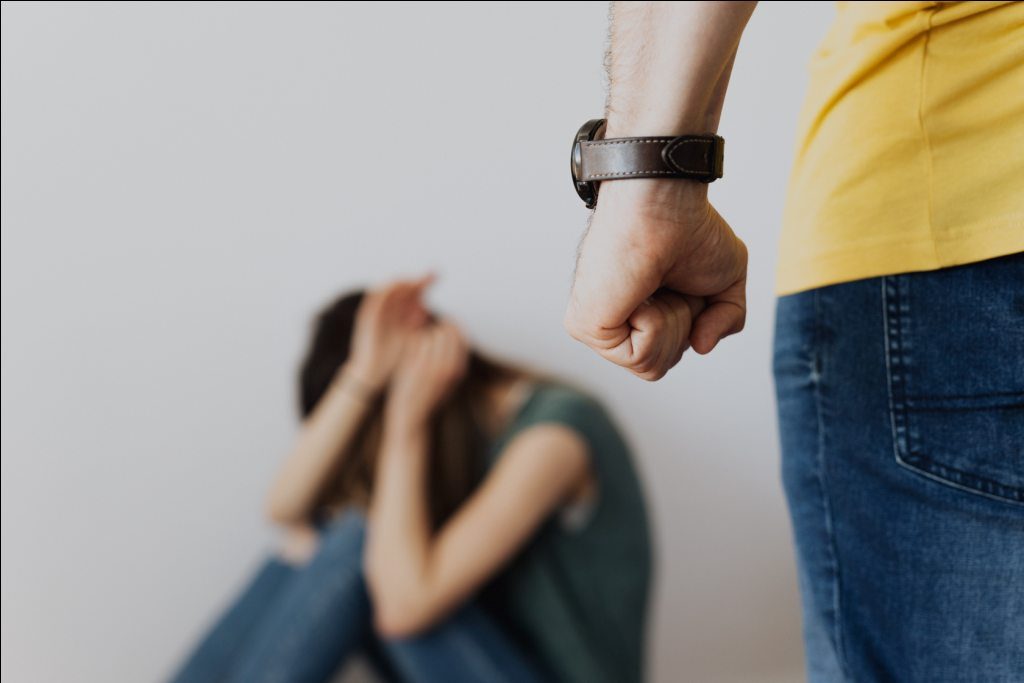 Warning signals of abusive relationship
Shraddha was a victim of domestic violence and Aftab even gave her cigarette burns. Shraddha was even admitted to a hospital in Nalasopara near Mumbai for three days with suspected internal injuries in December 2020.
However, she silently tolerated everything and did not even complain to the police because the girl wanted to give her abuser another chance, says the late victim's friends. This raises the obvious question that how do I understand that whether I am in an abusive relationship? What are the signals?
Answering this, the counselor replied, "In any relationship, be it with our parents or spouse or anybody else, what matters the most is that whether I am feeling secure with that person in terms of my physical as well as mental security. Sometimes, a child feels uncomfortable in the presence of a guest at home but is forced to greet them because his/her parents insist. Even there are cases when a parent is abusive towards the child. It is necessary to understand whether you are being targeted to be a scapegoat, whether you are repeatedly being blamed for others' wrongdoings, it can be your boyfriend, girlfriend, parents, siblings, spouse or anybody. This is a warning signal."
"We humans intuitively understand what is right or what is wrong for us. But somehow, we tend to defer that understanding because we are gaining either pleasure or attention what we seek at that point. That's why we tend to not listen to warnings from our sixth sense or our inner voice. Also, there may be societal or family pressure due to which we tend to stick to an abusive relationship despite everything," she added.
Communication gap with parents
News reports have informed us about how Shraddha had distanced herself from her family and friends after getting into a relationship with Aaftab. When questioned on the reason behind this mindset, the psychologist spoke about the current scenario where both parents are mostly busy in their professional life eventually leading to a communication gap between parents and children.
"What has drastically reduced among the younger generation, the early 20s in the present day, is the sense of limit. It is an impact of social media and a culminative outcome of a number of things. Talking about the concept of limit, the picture was different at least 20-30 years ago, when parents would give little or no pocket money to children, parents saying 'no' to something would actually mean a 'no'. As a result, children knew their limit, they knew what is not right for them, they knew where to stop. We knew that we have to wait for our occasions like our Birthday or annual exam result or Diwali or New Year to get maybe a new dress or story book. We had to 'earn' these things, they didn't come easily," expressed Manjari.
Nowadays, most parents are so busy that they try to compensate children with gifts and money for not being able to spend time with them. A lot of parents don't even follow up on what the child is doing with that money. When the moral of an adolescent is taking shape, he/she needs to be monitored even more than a 4-year-old child. Nowadays a lot of teenagers, even girls live away from home for higher education as compared to earlier times. While women's education has progressed than before, but teenage is the age when the moral development is still happening, the person takes time to decide between the right and wrong. Lack of adequate attention from parents in this age eventually gives birth to communication gap," the Psychologist concluded.