The demand for energy is increasing globally, largely due to urbanisation trends and the rapid growth of cities. According to the Energy Statistics Report 2017, the industrial consumption has shot up from 117293 Giga Watt Hour to 423523 Giga Watt Hour in 2016 and has shown a CAGR of 9.47 % . Energy stats for domestic and commercial buildings were at 151222 Giga Watt Hour in 2007 to 324913 Giga Watt Hour in 2016 and the CAGR stands at 15.87 %. To meet this demand and maintain sustainable growth, individuals, businesses and organisations within the manufacturing industry in India need to be smarter about how energy resources are used. Signaling this trend, as of April 2017, more than 700 companies across the globe, representing a variety of sectors, made more than 1,000 commitments to climate action as part of the 'We Mean Business coalition's take action campaign'.
Embedding sustainability within your company takes time. The challenge is determining the best approach to truly make it a part of your business goals. A global enterprise must be responsible for leading the way in building a sustainable future and offer the strategies for achieving environmental sustainability. To share with you, some of the strategies that companies can adopt for achieving environmental sustainability are to drive sustainability through operations and value chain. Sustainability means thinking beyond products, and including operations and your value chain. When organisations make their operations more environmentally responsible, they ensure that sustainability permeates everything they do. This might mean reducing GHG emissions from your buildings, manufacturing facilities or the way in which you test and design products – making them more environmentally friendly.
Second is to create impactful change. In order to implement this, it is critical to extend sustainability goals and initiatives through your supplier base and measure what matters. It's important to ensure that your organisation's commitment to environmental sustainability matches those of your suppliers. And, if there's an area for collaboration for improvement, it's essential to work together to find the right solution – whether it's sourcing materials from new places or improving packaging.
In addition to the above, it is crucial to invest in the future. Beyond weaving sustainability through operations and the value chain, businesses must commit to the future through investment in the next generation of climate-friendly solutions. Successful environmental sustainability initiatives take into account the long-term total cost of ownership benefits, rather than a short-term spike in sales. This includes working with national laboratories, research institutions, universities and industry groups to define the gaps in our current knowledge and products, and to develop and test the next generation of solutions. To help spread this beyond your own work, you should also participate with standard-setting bodies to ensure a clear pathway to market for these solutions, making it easier for customers to recognise the benefits.
An important aspect is to create sustainable products and services. Sustainability frequently begins with improving the products and services an organisation offers, which are often the foundation of a company. These improvements may require changing the materials your products use or altering the way they function to decrease their environmental impact.
Ultimately, the road to a sustainable future is not always a smooth one, but it is one that's worth travelling. By approaching sustainability from multiple angles, including products and service improvements, the mindset driving operations and the future generation investments, it becomes engrained in your business. With these strategies in place, we can drive forward climate-friendly solutions and improvements, but it's a road which requires collaboration across industry and broad participation will help make a true impact on a sustainable future for all.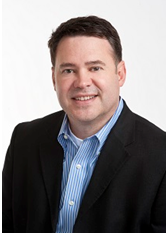 W. Scott Tew is the founder and leader of the Center for Energy Efficiency & Sustainability at Ingersoll Rand (CEES), which supports all of the company's strategic brands – Club Car, Ingersoll Rand, Trane and Thermo King – and is responsible for forward-looking sustainability initiatives.
Views of the author are personal and do not necessarily represent the website's views.
Thank you for reading the story until the very end. We appreciate the time you have given us. In addition, your thoughts and inputs will genuinely make a difference to us. Please do drop in a line and help us do better.

Regards,
The CSR Journal Team