Plantation Drives: A Strong Lever to Push the Green Coverage
It is over six months since the entire world came together, discussed and agreed to reduce carbon footprints. On December 12, 2015 at the Conference of Parties 21 (COP21), all parties to the UN Framework Convention on Climate Change have agreed to combat climate change and push for a sustainable low carbon future. It was historical global agreement that sets out a global action plan to limit global warming to well below 2°C. Earth Day is celebrated on April 22 to encourage, promote and demonstrate the need to protect our environment. On a similar note, every year on 5th June, the United Nations Environment Program celebrates World Environment Day to raise global awareness to protect the nature, make positive impact on the environment and make Earth greener. In all the above three instances the common factor is to protect the environment and reduce carbon emissions.
India is one of the signatories of Paris climate change summit 2015. To mark the commitment, the Indian government has earmarked $6.2 billion for tree plantation with an aim to increase forest cover to 235 million acres by 2030. However, there is an interesting phenomenon taking place in India for last couple of months. It is a significant movement driven by governments, corporates, non-government agencies and individuals. The biggest and largest plantation drive has been executed with planting over 50 million saplings in a single day. Plantation drives are critical in increasing the green coverage and bring back the ecological balance. There's no right or wrong time for such initiatives and all concerned stakeholders are serious to make an impact.
Telangana has launched, Haritha Haram, a massive plantation drive to increase the present 24% tree cover in the State to 33% of the total geographical area of the state. It is heartening to note that the Government of Uttar Pradesh has planted over 50 million saplings under 'Green UP – Clean UP' program. Andhra Pradesh has planted over 10 million saplings under Mission Haritha Andhra Pradesh with the objective to increase the green cover to 50 per cent by 2029 from current 23 per cent green cover. Maharashtra government has mobilized the system and citizens to plant 30 million saplings under Van Mahotsav flagship program to increase the forest cover to 33% by 2019. Government of Rajasthan has begun small with planting of 25 lakh saplings with the aim to plant 15 million plants on 61,000 hectares of land.
The above numbers are no mean feat given the efforts required to coordinate and execute such large scale plantation drives. These mammoth scale plantation drives have inspired many to complement government initiatives. Various private corporate companies under their Corporate Social Responsibility flagship, along with non-government agencies have taken similar, need not necessarily to the scale of government efforts, to create green urban pockets in Indian metros and cities. These massive saplings plantation drives will go a long way to increase India's green coverage and demonstrate the nation's commitment to the Paris agreement in combating climate change.
It should be a reminder that plantation drives are permissible under the Corporate Social Responsibility Act. The Schedule VII of the Companies Act 2013, item number iv, suggests following activities to 'ensure environmental sustainability, ecological balance, protection of flora and fauna, animal welfare, agro-forestry, conservation of natural resources and maintaining quality of soil, air and water'. Therefore, it is a huge opportunity for corporate houses under their Corporate Social Responsibility initiatives, to promote and undertake massive plantation drives to preserve, protect and conserve ecological balance. It is a yeoman's service to ensure the future is safe, green and cleaner for generations to come.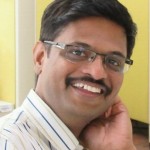 Nirbhay Lumde is a Corporate Social Responsibility professional and writes on current social, economic and environmental trends. He is an alumnus of IIT Bombay.

Views of the author are personal and do not necessarily represent the website's views.