Planning To Buy Term Insurance? Know If It's Right for You
One of the simplest forms of life insurance plans is the term insurance policies, which pay out the sum assured to the policyholder's family/beneficiaries if the insurer dies during the policy term. It is like a safety cover that you can buy for your loved ones to ensure that they are never burdened financially in the future, even in your absence. The sum assured acts like a replacement for the breadwinner's salary, ensuring that money never gets in the way of your loved ones' needs.
Term insurance is the need of the hour, and the sooner you realise that and buy an insurance policy, the better it will be for your future financially. If you are already thinking about buying term insurance but do not know if it is the right plan for you, then here are a few compelling reasons to opt for the best term insurance plan out there: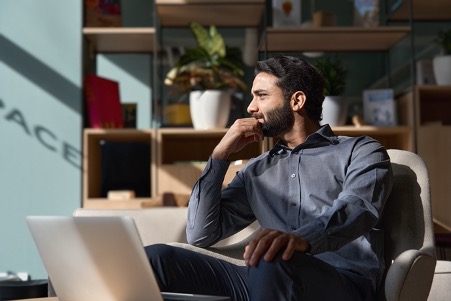 Amp Up Your Financial Planning and Investment Portfolio
One of the most important aspects of your financial portfolio would be an insurance plan, i.e., a financial cover that can take care of you and your family in unprecedented times. New-age financial planning is evolving with changing times, and earning individuals see the merit in diversifying their investments.
Opting for financial security that offers holistic coverage is the key here, and a term insurance policy would fit in perfectly. By choosing term insurance, you will make financial support accessible for your family without any hassle.
Many Additional Riders to Help Customise Your Term Insurance
You will easily be able to pick a plan that is customised to suit your family's needs well. From accidental death to a waiver of premium, permanent or partial disability, critical illness, you will find riders of almost all kinds to add to your term insurance plan.
While selecting the riders, you must consult your family and know which riders would benefit them the most. Be sure to add these riders to your policy, as they often come at a nominal cost and can help you customise your insurance easily.
Claim Rejection Rate Is Comparatively Lesser
One of the biggest term insurance benefits is the high claim settlement ratio that most of these policies and insurance companies can boast. Besides, if your policy has been active for at least ten years or more, it reduces the chances of claim rejection. You can ensure that your family doesn't have to worry about the claim rejection by consulting an advisor while picking the right term insurance plan and provider and disclosing everything about your health, habits and medical past.
Protect Your Loved Ones Financially, In Your Absence
Be it saving money for your spouse, investing for your parents' retirement years, or wanting to look after your children, it is important that you think about your family members and buy a plan that will cover them even when you are not around. There can be many expenses within the family, and taking care of them in the present time is the best way to go.
You can ensure that your bills are paid, EMIs are cleared, and enough cash is kept aside for emergencies and medical treatments. A term insurance policy will be like your financial legacy that will stay with your family and look after their needs.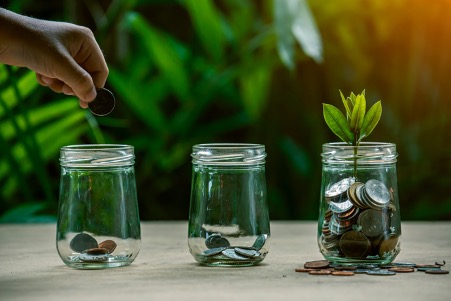 Ideal For Tax-Paying Citizens
Salaried people often heave a sigh of relief when they realise that the premiums they pay towards their term insurance plan qualify as tax-saving instruments. If your yearly premiums do not exceed 10% of your sum assured as per the policy, you can claim a tax deduction of up to Rs. 1,50,000 under section 80C of the Income Tax Act of 1961, as per the old tax regime.
One of the many advantages of term insurance is how flexible it is as an insurance policy. If you are not opting for a very high coverage amount, then you may not need any health check-up either. Most insurance companies simply allow you to sign a health declaration form and apply for the term insurance policy.
Start your financial planning today, and do not delay buying a term insurance policy that could be the difference between a financially burdened life and a worry-free future for your loved ones. There are plenty of benefits that term insurance offers, which will ensure that you and your family not only have the right cover but also a stress-free financial backup for everyone's wellbeing.