Home
Press Release
One in five people diagnosed with diabetes belong to the age group...
One in five people diagnosed with diabetes belong to the age group of 18-30 years in India reveals data analysis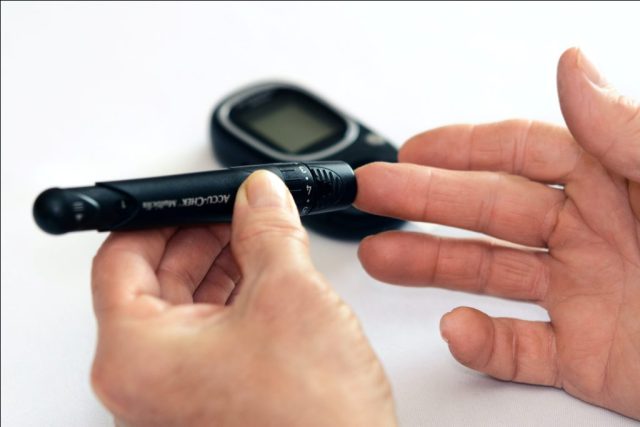 Mumbai, India: Fitterfly, a leading health-tech company specializing in digital therapeutics (DTx), has released insightful data from the analysis of approximately 16,000 digital interactions involving individuals with pre-diabetes and diabetes. Conducted over a year using the platform's diabetes reversal calculator, the analysis provides valuable findings. These insights come at a time when a recent report showed that the number of people living with diabetes has exceeded 101 million, with an additional 136 million classified as pre-diabetic.
Among the key findings, it was revealed that 30% of the analyzed individuals had HbA1C levels above 9.5%. Such high HbA1C levels can cause several complications, making it necessary to take immediate action. Surprisingly, 22% of the 30% with these high levels took no medication and were looking for alternatives. The data also exposed a concerning trend—diabetes prevalence is on the rise among the younger generation. One in five individuals* (20%) with diabetes fell within the age group of 18 to 30 years, with 60% of the people falling in the age group of 18-45. Diabetes appearing at a younger age threatens the demographic dividend and the country's public wellness and economic growth.
Another concerning aspect highlighted by the data is the poor adherence to diabetes care, regardless of diagnosis. Despite 70% of individuals having a family history of diabetes, proactive steps to address the problem are not taken to prevent it. 30% of the people in the study came with no family history of diabetes, which also signifies the importance of lifestyle factors in the development of diabetes. Additionally, those recently diagnosed often skip regular medication.
Dr Sanjay Kalra, President of the South Asian Federation of Endocrine Societies (SAFES) says, "Geologists speak of the ongoing Anthropocene era in which the world is being modified by human behavior. In the clinics, we are experiencing the Glucocene era, in which prediabetes and diabetes occur at a younger age and progress rapidly to complications. Our future, however, is in our own hands. We need to follow a healthy lifestyle, and adhere to suggested modifications and medications, in order to be hale and healthy."
Speaking about the study data, Dr Arbinder Singal, Co-Founder and CEO, Fitterfly, said, "On the back of latest studies showing increasing diabetes prevalence in the country, our study shows that a large number of people with diabetes are young, have poor glycemic control and are not taking diabetes medications. This is where a personalized approach driven by technology can contribute, including customized diet plans using the power of CGM devices, tailored exercise routines, stress management, and increasing compliance to appropriate medication. Data from our diabetes programs were presented in the American Diabetes Association annual conference in 2022 and we showed a reduction of HbA1c of 1.69% in 3 months which is equivalent to the outcomes with a conventional diabetes drug therapy and has zero side effects.
For a large segment of people with uncontrolled diabetes administering such programs can help them achieve clinical outcomes and bend the diabetes trajectory in India. The study also shows that a lot of young adults with diabetes are looking for alternative approaches to diabetes management as the first line of therapy and our data shows that a diabetes remission approach may be more acceptable and effective in the first 5 years of diabetes. Building a collaborative, digital-first ecosystem can help the younger and busy population receive care at a click and help in prevention, management or even reversal – scientifically termed remission – at suitable stages of diabetes."
At a time when prevention of lifestyle disorders are increasingly becoming essential for quality living, the Fitterfly report and the ICMR-INDIAB-17 study, both come as eye-openers. The fact that the maximum prevalence of diabetes is among the younger population with the mean age of 43 years, means that the ailment is eating into the productivity and growth potential of Indian masses. The rapidly disappearing gap between urban and rural populations further underscores the fact that every Indian is now at a similar risk level, and requires holistic as well as impactful diabetes management support.
This scenario makes it critical to use advanced technology-driven services such as DTx to drive awareness and eliminate misconceptions. It is the fear of lifelong medication that often leads to ignorance and drives people away from adherence. Healthcare providers, DTx platforms, and authorities must join hands to drive awareness about the positive results of diabetes management programmes like Fitterfly, and highlight the data-backed improvements in areas like diabetes levels, stress, and sleep management, etc.
Disclaimer: This media release is auto-generated. The CSR Journal is not responsible for the content.