Old age home in Delhi organises heartwarming Diwali celebrations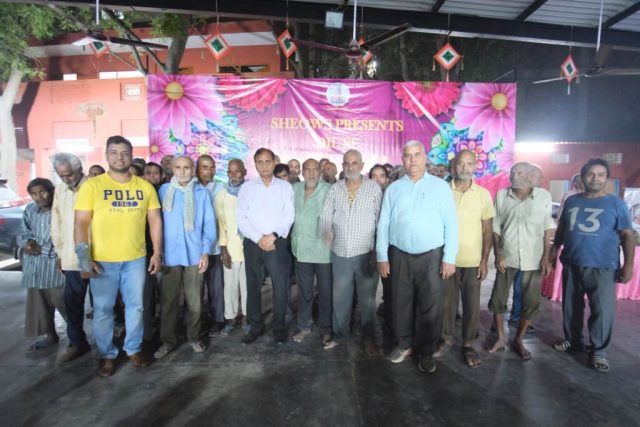 New Delhi, India: SHEOWS (Saint Hardyal Education and Orphans Welfare Society) recently organised a lively Diwali mela at their newly inaugurated SHEOWS Care Centre in Okhla. The event highlighted SHEOWS' commitment to improving the well-being of its beneficiaries and fostering a sense of community during the festive season.
The main aim of the mela was to instil the festive spirit of Diwali and ensure that the beneficiaries, many of whom are senior citizens, felt a deep sense of belonging and happiness during this special time.
The Diwali mela featured an array of stalls, showcasing the talents and products of local vendors. These stalls provided a platform for local artisans and entrepreneurs to promote their crafts and products, furthering the cause of supporting local businesses. The participating stalls included Humanitive Retail Pvt. Ltd., Care Organico, Shabina Mehandi Artist, S Creative Ads, Abdul Hadi Artist, Visual Artist, and Nazia.
The food stalls included Maggi, Aloo Pyaaz Pakora, Gulab Jamun, Jhalmuri, coffee, and chana chaat stalls. In addition to providing a heartwarming celebration for the elderly residents, the organization set up a dedicated kids' corner. This thoughtful initiative ensured that the children who attended the mela had a great time too. The kids' corner featured balloon men and playful swings for kids.
Ajay Baba, one of the residents, set up a food stall alongside other staff members' stalls to help the ashram's welfare efforts. This act reflects the selfless spirit of our organisation and its dedication to the well-being of our elderly residents.
Commenting on the occasion, Dr. G.P Bhagat of SHEOWS stated, "We are thrilled to have organised the Diwali mela at our new SHEOWS Care Centre in Okhla. Our goal is to bring joy and a sense of belonging to our senior citizens, and this event perfectly embodied our mission. The mela united our residents and the local community, fostering a beautiful atmosphere of togetherness. The event showcased the power of community and giving, and we remain committed to our mission of enhancing the lives of our elderly residents."
The event also provided an opportunity to interact and build connections with the local community. The interaction between residents and locals created a heartwarming sense of togetherness, strengthening the bonds within the society. The Diwali mela was a resounding success, leaving a lasting impact on the beneficiaries and the local residents.
Disclaimer: This media release is auto-generated. The CSR Journal is not responsible for the content.