NTPC and Oil India join hands for Renewable Energy and Decarbonization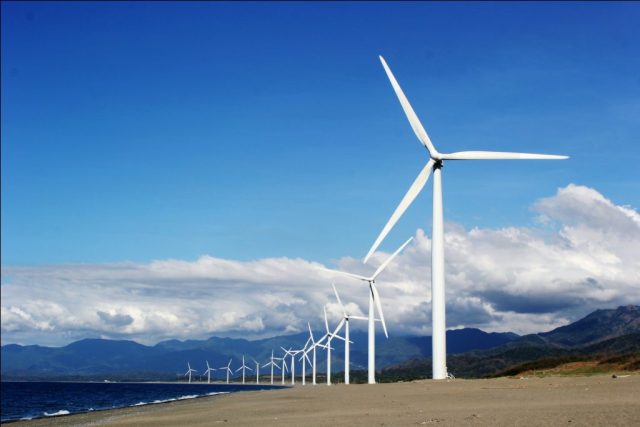 NTPC, the largest integrated power utility corporation of India and Oil India Limited, the second-largest national oil and gas company have joined hands to work together for renewable energy. India's largest power generation company NTPC Limited and Oil India Limited have signed a Memorandum of Understanding to explore collaboration in the areas of renewable energy, green hydrogen and its derivatives, and decarbonization initiatives including through use of geothermal energy.
The MoU was signed on 31st August in New Delhi, in the presence of CMD, NTPC Gurdeep Singh; CMD, OIL, Dr. Ranjit Rath; and their functional directors. The MoU is also expected to facilitate sharing of knowledge and experience on upcoming decarbonization technologies such as carbon sequestration.
Through the MoU, the two Maharatna giants intend to enhance their footprint in the domain of renewable energy and foray into sustainable solutions towards achieving the nation's target of achieving Net Zero by the year 2070.
Green initiatives by NTPC
NTPC is present across the power sector value chain, with a total installed capacity of 73,024 MW. NTPC is committed to achieve 60 GW of Renewable Energy capacity by the year 2032. It aims to be a major player in Green Hydrogen Technology and Energy Storage domain. The company is taking up several initiatives towards decarbonisation such as Hydrogen blending, Carbon Capture and Fuel cell, buses among others.
The first-of-its-kind Green Hydrogen Mobility Project at 11,562 ft is co-located with dedicated Solar plant of 1.7 MW for providing renewable power. A unique feature of this project is that the fuel cell buses are designed for operation in sub-zero temperatures in rarefied atmosphere, which is typical for high altitude locations.
In a first in India, state-owned power giant NTPC began trial run of intracity Hydrogen Buses in Leh in August, this year. With the goal of making Ladakh Carbon-Neutral, NTPC (formerly National Thermal Power Corporation) is setting up Hydrogen Fuelling Station, Solar Plant and providing five Fuel Cell buses for operation on intracity routes of Leh.
NTPC climbs up on Forbes' 'The Global 2000' List
In June this year, NTPC Limited climbed 52 positions to secure the 433rd rank in Forbes' 'The Global 2000' List for 2023. Rising from 485th rank in the list in 2022, the climb of 52 positions in just one year demonstrates NTPC's emergence as a strong force in the global market.
'The Global 2000' List recognises the world's largest companies based on four key metrics: sales, profits, assets and market value. Among the national companies, NTPC has climbed up one place to secure the 10th rank among the largest Indian companies in the 2023 List. This ranking further solidifies NTPC's status as a leading player in India's corporate sector.
Oil India granted 'Maharatna' status
Oil India Limited is a state-owned oil company engaged in the business of exploration, development and production of crude oil and natural gas. Oil India Ltd operates under the Ministry of Petroleum & Natural Gas and has emerged as a prominent player in the oil and gas sector.
In August, this year, the Finance Ministry approved the upgradation of Oil India Ltd (OIL) to the category of 'Maharatna' Central Public Sector Enterprises (CPSE). With this approval, the state-run company became the 13th Maharatna CPSE among the country's public sector companies.
Green initiative by Oil India
Prime Minister Narendra Modi flagged off Oil India Limited's indigenously developed hydrogen fuel cell based e-bus at the India Energy Week in Bengaluru in February, this year. OIL, under the National Hydrogen Mission and Atmanirbhar Bharat vision of the Government of India, developed indigenously this hydrogen fuel cell-based bus under its Startup program (SNEH).
The bus is a hybrid of an Electric Drive and a Fuel Cell, the Fuel Cell uses hydrogen to produce electricity which drives the electric motor & also charges the auxiliary battery that provides for back-up power during acceleration and braking. The 60 KW capacity fuel cell uses Proton Exchange Membrane (PEM) technology to produce electricity. The bus has the tank capacity of 21.9 Kg at 350 bar pressure. The bus is designed to accommodate 32 persons including the driver and is provided with wheel chair facility.