Home
Header News
National Safe Motherhood Day 2023: Are Cesarean deliveries done for money in...
National Safe Motherhood Day 2023: Are Cesarean deliveries done for money in India?
It is said that motherhood makes a woman complete. Motherhood gives any woman a sense of fulfilment. The happiness of motherhood begins with pregnancy. However, the journey from pregnancy to motherhood is not easy.
National Safe Motherhood Day is observed On April 11 every year in India. Launched by the Indian government, this campaign aims to decrease maternal mortality and neonatal deaths. The purpose is to promote the safety and well-being of mothers during and post-delivery and expectant mothers by increasing awareness around proper healthcare measures necessary for them.
India's Maternal Mortality Ratio (MMR)
In November 2022, Dr Mansukh Mandaviya, Union Minister of Health & Family Welfare praised the remarkable progress made by India in effectively lowering the Maternal Mortality Ratio (MMR). He announced that there has been a significant Decline in the Maternal Mortality Ratio from 130 in 2014-16 to 97 per lakh live births in 2018-20.
Factors affecting normal and caesarean delivery
Pregnancy is a beautiful process roughly of 9 months, after which a mother introduces a new life into this world. However, during these 9 months, a woman experiences a lot of changes which are hormonal, psychological and physical.
A woman is filled with happiness as well as anxiety during the last period of pregnancy and while giving birth to her child. Every mother gets involved in a lot of preparations in the joy of the arrival of her baby while her husband and family ensures that she gets to deliver her baby in the best hospital and under the guidance of the best gynaecologist.
Whether the delivery will be normal or caesarean is a major decision which the doctor has to make. This depends mainly on the expecting mother's age, health condition, position of the baby in the womb, perceived risk to the baby's life, and other complications if any. However, in India, a major factor influencing C-section delivery is the expecting mothers and her family's financial condition as normal deliveries are economical and hence fetch less income for the hospital.
Private Hospitals have more cesarean deliveries than government ones
Cesarean delivery, which is known colloquially as C-Section Delivery or childbirth by operation, has become very popular these days. Earlier, doctors used to do C-section only when there was some kind of complication or health related problem. But nowadays it has become a common practice to give birth through operation.
Caesarean section (C-section) delivery is a serious maternal health concern in the long run. Unfortunately, there are not many studies which deal with understanding the reasons behind C-section deliveries becoming a public health issue in the present day in India and the measures to reduce unnecessary caesarean sections.
There are very shocking figures regarding C Section Delivery in India. Out of the total 70 lakh deliveries in private hospitals in the country in 2018, 9 lakh deliveries took place through caesarean section (C-section) without prior planning. This information comes from a study conducted by Indian Institute of Management-Ahmedabad (IIM-Ahmedabad) faculty member Ambareesh Dongre and student Mitul Surana.
C-section births: 40.9 percent in private and 11.9 percent in govt hospitals
IIM Ahmedabad's research is based on the National Family Health Survey (NFHS), which clearly states that Caesarean delivery is lesser in government hospitals as compared to private. NFHS data for 2018 shows that 40.9% of deliveries in private hospitals and 11.9% in government ones were done through C-section. The study also found that private hospitals were 13.5 to 14 percent more likely to deliver a baby by C-section than government hospitals.
Health problems caused by C-section
It has been said in this research that there is an economic pressure on the family regarding C-section or Cesarean Birth. This also leads to side effects on the mother as well as the newborn. A C-section delivery sometimes delays breastfeeding of the newborn, who loses weight and sometimes experiences difficulty in breathing apart from other health issues.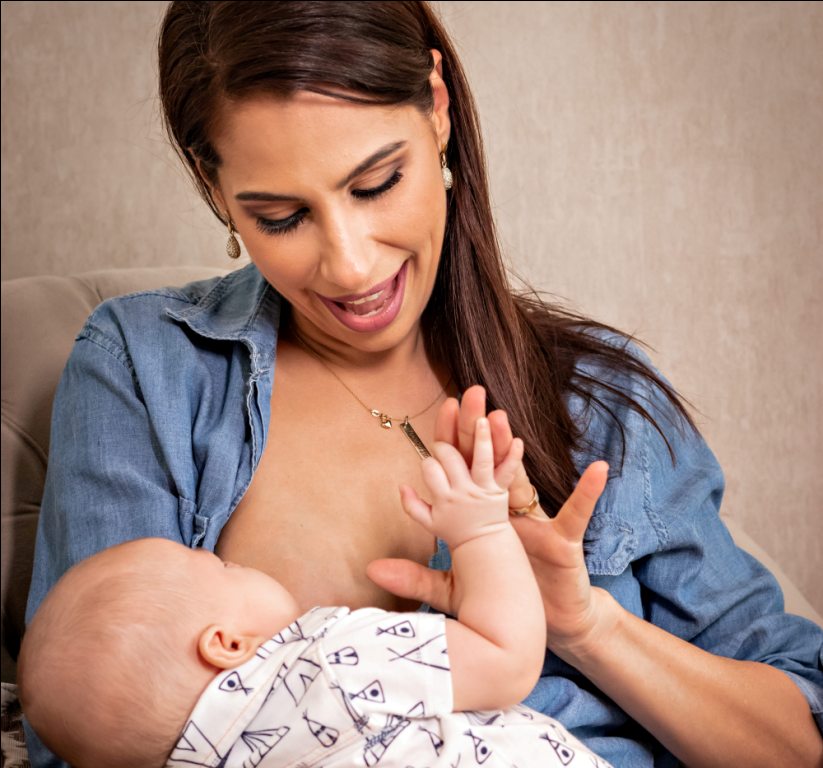 Caesarean costlier than normal delivery
The IIM-A study further states that the main reason behind delivery through C-section was 'financial gain and earning'. Citing NFHS, the study said that the average cost of a normal delivery at a private hospital is Rs 10,814, while that of a C-section is Rs 23,978, which can also go upto Rs 50,000 in the present day. This means, the average cost of a caesarean delivery is more than double of a normal delivery.
Updating government hospitals can bring about the change
In order to reduce the number of C-section deliveries in India, a lot of which are suggested unnecessarily, the government will have to provide modern facilities like necessary equipments and more professional staff in government hospitals just like in private ones. The facilities of government hospitals will also have to be strengthened in terms of absence and behaviour of the service providers. It is also true not that all private hospitals do caesarean unnecessarily. Sometimes doctors are helpless. Generally, C-section delivery is being resorted to more when there are complications.
Cesarean delivery is done under the following circumstances
Many times the doctor has to take a sudden decision to go for a caesarean delivery. If the first delivery is through C-section, in most cases the second child is also delivered through C-section. If the position of the baby is not correct, the head is up and the feet are down in the womb, the doctor can opt for surgery. C-section is also done if the child is changing its position frequently, the placenta is low or there is placenta previa (the placenta has implanted at the bottom of the uterus, over the cervix or close by, which means the baby can't be born vaginally.)
Apart from this, a child can also be a cesarean if there is heart problem or diabetes. The chance of a C-section delivery also increases if the mother has suffered miscarriage in the past or if the babies are twins. In severe pre-eclampsia (a complication during pregnancy where a mother experiences high blood pressure, high levels of protein in urine that indicate kidney damage or other signs of organ damage), even if delivery is needed quickly, specialists may sometimes decide on surgery.