Maharashtra Day gift: Discount for Senior citizens, students and specially abled passengers in Mumbai Metro starting today
Here is good news for commuters of Mumbai Metro! Senior citizens, specially abled 'Divyang' and students can now enjoy traveling in Mumbai Metro at discounted rates. This announcement has been made by the honourable Chief Minister of Maharashtra Eknath Shinde as a special gift to the residents of Mumbai for the occasion of Maharashtra Day.
25 percent discount
As per the announcement by the CM, senior citizens, specially abled people and students are eligible to get a 25 percent discount from 1st May, which is Maharashtra Day. Thousands of passengers in this category using National Common Mobility Card (Mumbai One) will get this discount.
The CM says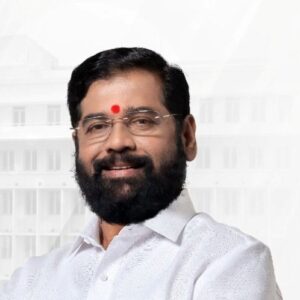 As per a tweet by the CM, Senior citizens, students and specially abled passengers will get this discount on Mumbai One Pass for 45 or 60 trips. Mahamumbai Metro Operation Corporation Limited and MMRDA will receive this Maharashtra Day gift.
The announcement further says, "Chief Minister Eknath Shinde has said that we have designed the Mumbai Metro network keeping in mind the needs and safety of senior citizens, disabled and children, so they must get the maximum benefit of these facilities. We have taken this decision in the spirit of society and the Chief Minister has also expressed the belief that more people will travel through this concession due to the metro travel."
Discount for
According to the announcement, the following people will be eligible for the discount:
– Senior citizens above 65 years
– Students studying up to class 12th
-Permanently disabled persons
Submission of documents
Passengers in the abovementioned categories will have to submit some documents for availing the discount. Valid documents like Government/Medical Organization Certificate for PWDs, Age Proof for Senior Citizens and School Identity Card along with PAN (Student or Parent PAN) for students are required.
Discount will be available at
The discount can be availed at any ticket window of metro line 2A and 7 on presentation of necessary documents. New and previously purchased Mumbai-1 cards will also get discounts and will have a validity of 30 days. Mumbai 1 card can be used and recharged during travel at retail stores, petrol pumps and BEST buses.
Discount on ST Buses
In the past, Maharashtra State Road Transport Corporation (MSRTC, or ST) travel was made free for senior citizens while women passengers were given 50% discount on ST buses. Now senior citizens, specially abled passengers and students can avail discount while enjoying a ride at Mumbai Metro!