CSR: International Youth Day 2020 – In the war against COVID-19, youth shall triumph
In 1999, the General Assembly adopted the recommendation of the World Conference of Ministers Responsible for Youth, that August 12 be proclaimed as International Youth Day.
This day offers an opportunity to celebrate and promote the voices, activities and efforts of young people, as well as their positive, universal and inclusive commitment, acknowledging the importance of youth participation in political, economic and social life and processes around the world.
International Youth Day 2020
On International Youth Day 2020, I extend my wishes to all youth around the world. You are the product of your past but you are free to do whatever you want. You are smart, violent, enthusiastic, determined, brave and ambitious. Your confidence lies in your hopes and bold ambitions. You are currently enjoying the time of greatest creative flow and trust in your abilities. Add affection and tenderness to it and show your desire, strength and determination to be the change you want to see.
Take on a hero! Set aside all the anxieties behind you. Life puts out its fruits for those who dare to dream high. Feel responsible for yourself and the whole planet. I think you have enough confidence and determination to win any summit. Put all the worries behind you. We look up to you all for a bright, better and beautiful tomorrow.
How did COVID-19 affect youngsters?
The COVID-19 outbreak is the latest disruption for young people who've faced global warming, unaffordable housing, student debt, political instability and the 2009 Recession. These are unusual times that prompt young people to contemplate big questions. In a little over six months, COVID-19 has morphed from a small outbreak into a pandemic, which the World Health Organization (WHO) has called a public health emergency. The accompanying socio-economic crisis is so large in scope that it has been described by the UN Secretary-General as the world's biggest challenge since World War II.
Governments cannot underestimate the risk posed by this crisis to health, socio-economic well-being and political instability. This crisis demands globalized solutions. The 2030 Sustainable Development Agenda should direct the response and recovery from this pandemic and provide the foundation for building resilience.
Millennials more vulnerable in pandemic
Young people are particularly vulnerable to the disruption caused by the coronavirus pandemic, and many are now at risk of being left behind in education, economic opportunities, and health at the crucial stage of their development. Young people are more likely to be unemployed or in precarious employment contracts and work arrangements, and therefore lack adequate social protection. Prior to the onset of COVID-19, young people (aged 15 to 24 years) were three times more likely to be unemployed than adults, while 126 million young workers were in extreme and moderate poverty worldwide. Approximately 77% of youth are estimated to be informally employed globally and this percentage is higher for young women in low and lower-middle-income countries.
The increase in unemployment due to COVID-19 is expected to exceed the numbers following the 2009 global financial crisis. Based on the experience of 2009, without concerted policy intervention, it is likely that young people will again be disproportionately impacted by a global recession, with a higher percentage of unemployed youth as compared to adults, and a slower uptake of youth employment during the recovery period.
Disruption of education systems
The global pandemic also has an unprecedented impact on worldwide educational systems, with far-reaching social implications. Until now, 191 countries have implemented national or local school closures, resulting in more than 91% of enrolled students, or 1.5 billion children, being unable to attend school. These students face uncertain duration of disruptions in their education, with varying levels of alternative methods of delivery. School closures have a particularly detrimental impact on disadvantaged students, students with no secure internet connectivity at home, and children who rely on school support to meet their food and health needs.
Governments should ensure continuity of learning through the promotion of high-tech, low-tech and non-tech solutions to alleviate this situation. Considering the broad digital divide that exists, solutions such as providing text-based content through cellular networks rather than high-speed internet-based video conferencing, and paper-based distance learning materials should also be considered for families without access to digital connectivity.
Protect their physical and mental health
Expanding access to healthcare has been a crucial part of the answer to COVID-19. Young people face obstacles to access in circumstances where health care is related to jobs because they are overwhelmingly unemployed, work in the informal sector or are among the working poor.
It is the right of all individuals to have access to the highest attainable health standards. The COVID-19 pandemic further underlines the degree to which universal health care is of paramount public importance, as the virus can infect and spread to anyone and everywhere. To ensure that all young people have meaningful access to healthcare during this period, the issue must be addressed in a manner that respects the human rights of youth.
The current crisis and mitigating steps may have consequences for mental health. Many young people with mental health conditions are experiencing deterioration in their health status. The relevance of young people with mental health problems is expected to increase with chronic social isolation and stress. Therefore, mental health care should be incorporated as part of a wider approach to well-being.
Invest in the youth for economic recovery
Now is not the time to turn back on youth investments. The future economic recovery and achievement of the SDGs will depend to a large extent on the contribution and commitment of skilled and healthy young people to their work, ideas and expertise. The World Programme Of Action For Youth (WPAY) is calling on governments to ensure that their services meet the needs of this demographic. It is critical, under the current circumstances, that young people's voices be heard in response to COVID-19, alongside other group voices in the implementation of health and non-health initiatives. A key element of WPAY is building up young people's ability to make their own decisions and take responsibility for their own health.
If such measures are to 'leave no one behind,' it is crucial that they take into account the unique interests and needs of young people, particularly those who are not included in family-based disbursements or employment-based social security protection systems, such as those with informal jobs or in the gig economy. Most governments are taking unprecedented steps at this time to protect and secure their economies. Similar investments are needed to address COVID-19's immediate social impact, particularly in the field of education and youth employment, as well as its long term effect on social development and growth.
Policies in partnership with youngsters
Governments and the private sector are working in collaboration with youth around the world to implement programmes that will harness actions to improve their communities. Youth-driven innovation hubs, from Nigeria to New York, are encouraging start-ups to develop technological solutions to address COVID-19. Policies that allow partnerships with youngsters in this area will yield potential economic dividends and give them an opportunity to contribute and demonstrate.
As the crisis progresses, there will be a broad variety of youth policy approaches tailored to different circumstances and needs. Countries should invest in upholding all human rights, moving beyond the right to health, and creating a more sustainable society. Decisions affecting children under the age of 18 should always be taken in the best interests of the child in accordance with the Convention on the Rights of the Child.
Young people key to successful CSR
The success of Corporate Social Responsibility (CSR) programmes for youth shows that private sector investment can surely benefit the growth of young people in a big way. Communities, education and the private sector often intersect. By working together, the three can help to mentor and guide young people to pursue higher education and/or find meaningful careers, help in providing a strong base for their future, and create communities filled with citizens with the potential to contribute to its strength and prosperity.
I want to thank all the companies making concerted efforts for youth empowerment in India through their CSR programmes. To mention a few, Hero MotoCorp is keeping its commitment to make youth employable by opening special Centres of Excellence in various states, to impart young men and women with holistic life and technical skills. Mahindra Group is passionate about educating the girl child and vocational training for young Persons with Disabilities (PwD). Adani Skill Development Centre (ASDC) has trained 50,000 young men and women and generated 65% livelihood through 45 courses in 9 states. Recently, Adani Foundation launched a project to give career-building opportunities for less privileged students and youth hailing from Kerala's coastal areas. The CSR project will be held in association with Lifology, the world's first career accelerator for teens. The platform determines the best fit career track for young students using Al powered psychometric assessments.
CSR of Jindal Steel and Power collaborates with village-level youth clubs in organising various sports and cultural events throughout the year to identify and nurture exceptional talent and foster stronger community bonding. Reliance Foundation uses sports as a medium to encourage learning and breed leadership among the youth in the rural areas. Bringing people from various villages together leads to stronger bond between tribes, neighbours and families. The foundation's Sports Day brings together more than 40,000 people every year. It has transformed village teens and young adults into Community Youth Leaders and mentors to the village children.
CSR as a channel for engaging the young
While many millennials have lost jobs during the pandemic, freshers are worried about not being recruited in the recession. Various companies like HGS and Microsoft have come forward with solutions. In the wake of COVID-19, Microsoft has announced a new global skills initiative aimed at bringing more digital skills to 25 million people worldwide by the end of 2020.
The initiative will give people access to data on jobs and skills from the LinkedIn Economic Graph, provide free access to content in LinkedIn Learning, Microsoft Learn, and the GitHub Learning Lab, and couple these with Microsoft Certifications and LinkedIn job-seeking tools. ICICI Academy of Skills runs 27 academies providing free-of-cost training with 100% job placement to disadvantaged youth. HGS (Hinduja Global Solutions) is conducting special workshops to help young job seekers find employment during COVID-19. Nestlé India has just announced internships for 1,000 youths. Under its flagship Rural Vocational Skills Programme, SRF Limited is ensuring professional training as well as employment of young people in villages.
A few proposals are put forth by The CSR Journal for consideration of the stakeholders:
1. Provide universal health coverage, and ensure that health systems effectively meet the needs of young people during the period of COVID-19 and throughout the recovery phase.
2. Maintain or increase funding and investment in health, education and skills development, entrepreneurship, job opportunities for young people, and improve employment opportunities.
3. Adapt the delivery of education, through digital and non-digital methods from early childhood to tertiary education to ensure continued skills acquisition and learning, with particular attention to the needs of young women and girls.
4. Develop policies that reach vulnerable and marginalised youth, including migrants and refugees, youth living in rural areas, adolescent girls and young women, indigenous and ethnic minority youth, young persons with disabilities, young people of different sexual orientations and gender identities, and homeless youth.
5. Consult and engage young people in the development of, and recovery of, health, economic and social interventions in response to COVID-19.
6. Promote youth innovation in the prevention and treatment of COVID-19 and the management of its corollary socio-economic impacts.
7. Respect, promote and protect young people's human rights, including the right to non-discrimination.
Here's to a bright future for the next generation.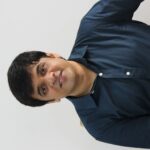 The author, Amit Upadhyay, is Editor-in-Chief of The CSR Journal 
To read more articles by the author, click here
Thank you for reading the column. Please drop a line and help us do better.