International Day of Forests 2023: How Greenply Industries Limited is making Nagaland greener with Project Green Rise
Tizit, Nagaland: Making plywood, but sourcing the wood without causing much harm to the environment. Sounds surprising? This is exactly what Greenply Industries Limited is doing. In an attempt to maintain ecological harmony and ensure zero net deforestation, Greenply is planting more trees than they are cutting for making what they call 'zero-emission plywood'. Team CSR Journal recently visited Greenply's Tizit unit in Nagaland to take a look at the company's sustainability and CSR initiatives.

Project Green Rise
Founded in the late 1980s, Greenply Industries Limited is sourcing almost 97% of their sheets from plantation timber and for this they are actively doing plantation activities. The company believes in responsible timber sourcing as timber constitutes about 70% of their raw material. Currently, they are actively planting saplings near their factory at Nagaland's Tizit as part of their environment sustainability initiative which they have named 'Project Green Rise'.
The CSR Journal's #DeepDive
On The International Day of Forests 2023 The CSR Journal takes a #DeepDive into Greenply Industries Limited's sustainability initiative 'Project Green Rise' at Tizit village in Mon District of North-East Indian state of Nagaland. The Theme of International Day of Forests 2023 is Forests and Health, to highlight the importance of forests in the making of a healthy populace.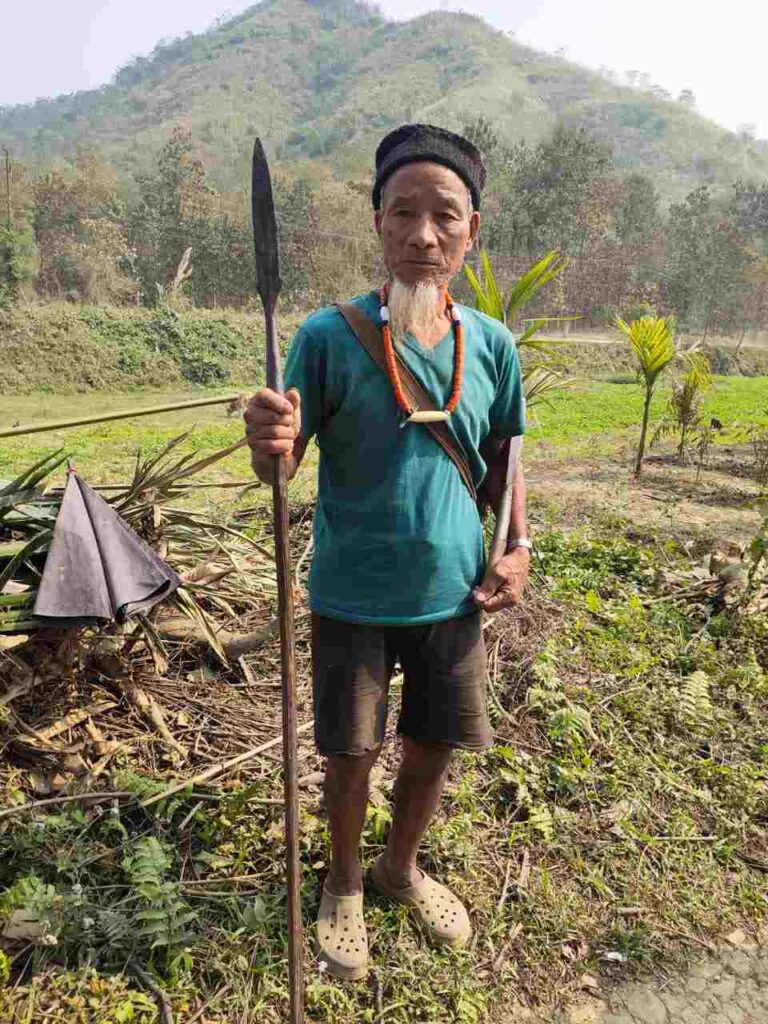 Financial benefit to local residents
Tizit is a quaint village Nestled amidst beautiful valleys in Nagaland'd Mon, which is mostly mountains and forest. The company does tree plantation with the help of local tribal people as part of their sustainability and eco restoration drive namely 'Project Green Rise'. Through this initiative, the plywood manufacturing company is also financially benefiting the local population a lot of who do not have any other source of income.
Over 15 lakh saplings planted
Through their tree plantation drive, Greenply Industries Limited is setting a model of CSR for other wood-based industries. The company is also distributing good quality seedlings of fast growing short rotation tree species with the aim of improving productivity and raising plantations to achieve raw material self sufficiency and its sustained availability in future.
Talking about this initiative, Mr Manoj Tulsian, JMD & CEO, Greenply Industries Limited, shared, "Greenply Industries limited is committed to sustainability and has been actively undertaking mindful actions to address the sustainability doctrine of the company. We engage the local communities of Nagaland for our timber plantation efforts and train them on regular intervals to ensure optimum standard.
So far, we have planted more than 15 lakh samplings of Eucalyptus, Neem And Khokan in an area spanning 3,300 acres. Greenply provides these samplings to the locals of Nagaland with an intention to buy back fully grown trees, for manufacturing plywood. Thus, creating an income stream for these communities as well as producing our own raw material."
Plantation drive in other states
Apart from Nagaland, Greenply is also undertaking plantation activities at Kriparampur in West Bengal's South 24 Parganas dictrict, Baripada in Odisha and Bamanbore in Gujarat's Surendranagar district. This is done together with the farming community, who are their major stakeholders. Free training sessions are hosted at regular intervals where the farmers are provided technical knowledge about nursery to post-harvest stage.
Greenply's Corporate Social Responsibility (CSR)
Greenply Foundation, the CSR arm of Greenply Industries Limited is taking care primarily of education and healthcare in Tizit, Nagaland where there factory is located. The area lacks basic facilities for healthcare and education. To ensure that the people of Mon district are not deprived of education and health services, Green Ply Industries Limited operates a school and a state-of-the-art Mobile Medical Van (MMV) that visits remote villages providing basic healthcare.
Currently, two teachers are taking care of the education of around 60 children in the district.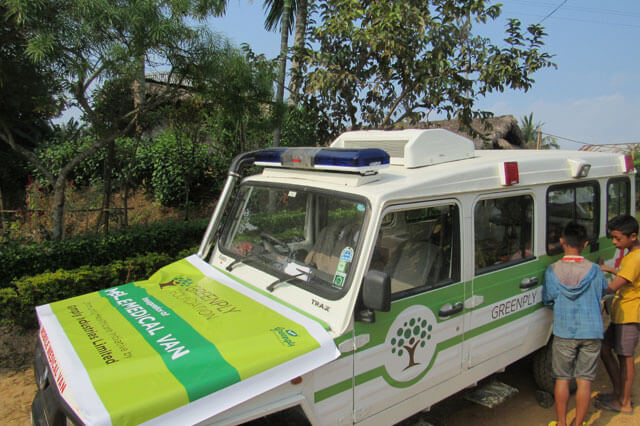 The Mobile Medical Van operates in Tizit and its nearby villages located within Mon district. It provides basic diagnostic, medicine, curative, referral and counselling services to the rural population. The initiative is aimed at improving access to medical services in the remote areas and bringing awareness among the community towards healthy and hygienic living.
Team CSR Journal also paid a visit to the pathological laboratory set up by the company in Tizit and a few bus stops the company has made for ease of transport of local residents.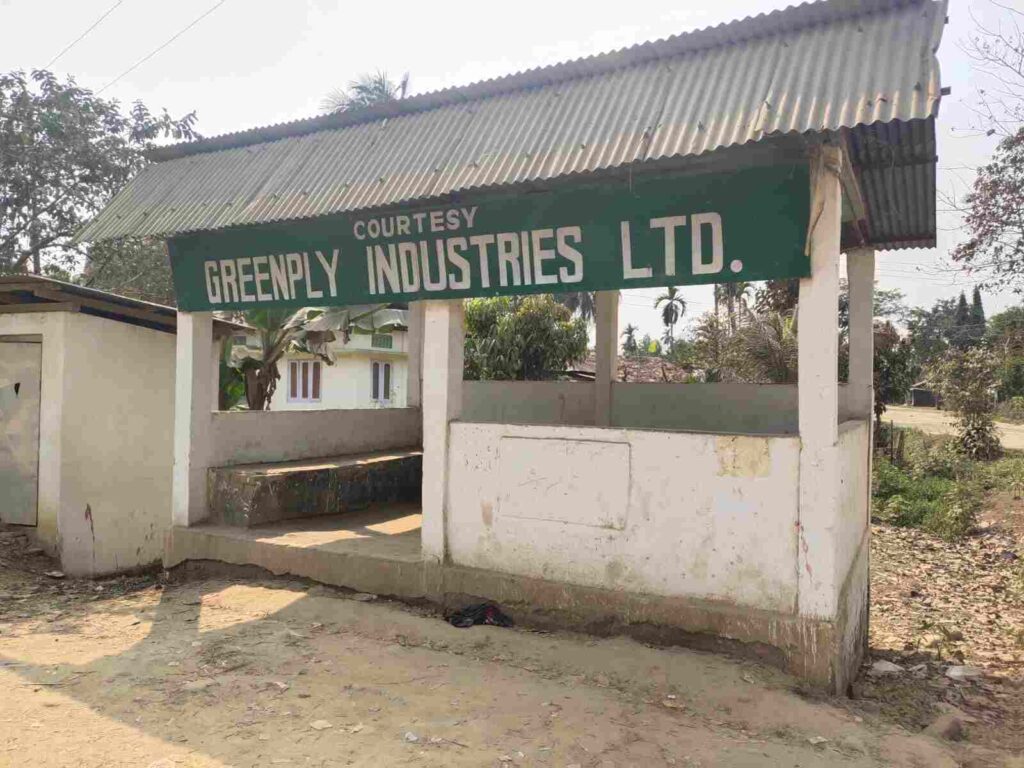 Talking about the company's CSR initiatives in Nagaland, Mr Tulsian, further said, "Greenply has been consistent in its initiatives to serve the society. In Tizit, we are administrating a school for the locals with the intention of promoting quality education amongst the children. A mobile medical van along with a pathological laboratory is set up inside the manufacturing facility, to facilitate quality healthcare and treatment to the people of Tizit and neighbouring villages. Greenply has always been sincere towards itself responsibility to the society and therefore we are constantly working towards our contribution for the advancement of the community."
Empowering women
This is not all. For women empowerment and community development, Greenply has been creating large scale employment opportunities in rural areas, particularly for women. The company has undertaken a novel initiative of training females as carpenters and is also providing them work!