The Ultimate Report on CSR of Infosys Limited
The name Infosys resonates with Corporate Ethics in the Indian Corporate Arena. Infosys is the flagship company of India's mighty ITES ( Information Technology Enabled Services) sector. Along with sustained financial performance, the company was an early adopter of Corporate Social Responsibility initiatives.
Infosys addresses some of India's most pressing development challenges in the areas of Education, Rural Development, Gender Equality & Women Empowerment, Environment Sustainability, Preserving National Heritage & Culture, Hunger, Poverty, Malnutrition and Health. Infosys Foundation has been spending on development projects through its CSR initiatives before it became mandatory for companies in India to spend 2% of their net profits on Corporate Social Responsibility Activities.
As CSR in India is mandatory as per the Companies Act 2013, The CSR Journal in its #LetsTalkCSR series is evaluating the CSR initiatives of Infosys. Corporate Social Responsibility initiatives of Infosys have touched over a million
lives since its inception
and continues to impact thousands every year.
Infosys CSR Spends
1. Infosys Foundation – The CSR arm of Infosys
Infosys carries out its CSR activities in India through the Infosys Foundation. Infosys Foundation was established in 1996 to bring about a holistic development around the community where it operates through its CSR projects.
2. CSR Policy
Infosys CSR Policy intends to:
– Strive for economic development that positively impacts the society at large with minimal resource footprint.
– Embrace responsibility for the Company's actions and encourage a positive impact through its activities on hunger, poverty, malnutrition, environment, communities, stakeholders and society.
2.1. CSR Committee
According to the guidelines of the Ministry of Corporate Affairs, the Company has constituted a Board-level CSR Committee to monitor the implementation of the Corporate Social Responsibility Policy of the Company from time to time. The Company's CSR policy and initiatives highlight the vision and list o delineate the vision, mission, thrust areas, and critical requirements as per the Schedule VII of Section 135 of the Companies Act, 2013 which lists out various areas in which corporate entities are expected to deploy their CSR funds and implement programs for social development. The Infosys Corporate Social Responsibility Committee comprises two independent directors and one whole-time director as members:
1) Ms. Kiran Mazumdar Shaw (Chairperson)
2) Dr. Punita Kumar-Sinha
3) Mr. U.B. Pravin Rao
The CSR committee performs the following functions:
– Recommend the amount of expenditure for the CSR activities, and
– Monitor CSR activities from time to time.
The committee meets every quarter to create strategy and monitor actions as well as outcomes of Infosys's social development projects.
2.2. CSR Team
Infosys Foundation is headed by noted author and philanthropist Mrs Sudha Murthy. The leadership team comprises the stalwarts of the company which include Mr U.B. Pravin Rao, Mr Ramadas Kamath, Mr Binod Hampapur and Mr Sunil Kumar Deveshwar.
3. CSR Strategy
Infosys CSR initiatives strive for development that positively impacts society and brings about a lasting change in the life of the community. The CSR projects take responsibility for the Company's actions and encourage a positive impact through its activities on hunger, poverty, malnutrition, environment, communities, stakeholders and society.
 

4.
Healthcare
4.1. Destitute Care Centre – AIIMS Partnership
Underprivileged cancer patients often have to look for temporary shelters along with family members who accompany them at the National Cancer Institute (NCI) of the All India Institute of Medical Sciences (AIIMS), Jhajjar,
Haryana.
To support such patients and their families, the Infosys Foundation collaborated with the hospital to build an 800-bed Dharamshala inside the campus.
The NCI, AIIMS – New Delhi (Jhajjar campus) is one of the largest flagship projects of the Government of India. Established as the apex centre for translational research in cancer care and prevention, NCI has 710 patient care beds, 25 operation theatres, 1,500 accommodation units, state-of-the-art diagnostics, advanced radiation treatment facilities, and much more.
The cyclical nature of the treatment means that cancer patients often have to make daily visits to the hospital for long stretches, during which they need accommodation for themselves and their families. Infosys Foundation Vishram Sadan aims to provide shelter for such underprivileged patients and their attendants.
Infosys CSR collaborated with the government of India which is providing the land and the costs towards water and electricity, and the Foundation is bearing the construction costs of this state of the art facility. The 10-storeyed structure will be built over 25,200 sq.m. The plan proposes a mix of dormitory rooms (floors 1-5) and private rooms (floors 6-8) with a common dining facility, pharmacy, and utility stores on the ground floor.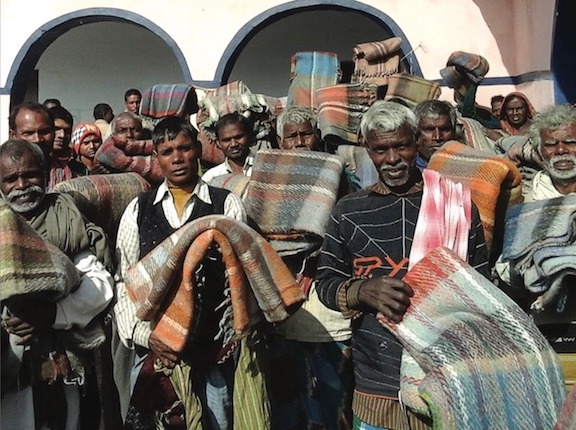 Every day, more than 100 patients, mostly from low-income and marginalised households, visit NCI for treatment. Family members accompanying them have a hard time finding affordable accommodation close to the hospital. Infosys Foundation Vishram Sadan will not only save these families the money they would otherwise have to spend on travel and accommodation but also ensure that they can focus on the treatment and well-being of the ailing person.
4.2. Providing Basic Healthcare
Women in Jharkhand are way behind compared to the entire country as the state is mostly a tribal region with inaccessible areas and villages untouched by technology. Jan Chetna Manch, Bokaro (JCMB) has been working for several years on women's health, financial independence and empowerment in rural areas around the steel-manufacturing town of Jharkhand. The shared goal of Women Empowerment made Infosys Foundation support JCMB using Infosys CSR Funds and leadership acumen. The initiative has gotten new wheels and is going to create maximum impact in the below-mentioned areas.
JCMB, founded in 1994-95, is based in the Chandankiyari block of the Bokaro district of Jharkhand. Its work is largely in the villages of this block and the neighbouring Chas block. Focusing on women's health and empowerment, the organization now has more than 8,000 members in its self-help groups (SHGs).
The SHG members were struggling with substandard healthcare services, especially during pregnancy and childbirth. In 1997, the first Women's Health Centre was established, financially supported by the SHGs. Over the years, the centre expanded and now provides antenatal care to around 1,600 women and childbirth services to more than 1,000 women per year. This year, Infosys Foundation made a significant contribution to the operations of the health centre to provide more allied care services at the centre so that women don't have to travel long distances to receive better care.
The current centre has 12 beds for admitting women, a two-bed baby room, an operation theatre, laboratory, pharmacy, two ambulances and a clinic. JCMB has a team of eight community health workers and 70 health guides (swasthya sakhis) who reach out to a population of nearly one lakh, spread over 100 villages. A new 30-bed health centre is in the works and constructing is in full swing. Infosys used its CSR funds to provide quality healthcare to many more rural women.
After getting the Foundation's support in 2018, JCMB bought an additional ambulance for the centre and improved the facilities in the women's health centre. More than 5,800 consultations were conducted in the centre and outreach clinics, and more than 850 women were admitted for treatment at the centre in the last 6 months.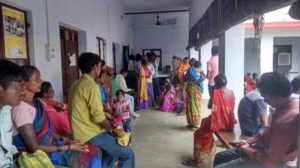 For years, people in Bokaro were struggling to get quality healthcare services at an affordable price and this association between JCMB and Infosys Foundation has provided this basic right of access to quality healthcare to the citizens of Bokaro. Infosys CSR team envisages a future where quality health care services are a hygiene factor and not the luxury they are made out to be.
5. Education
Infosys is a technology company and has been the flag-bearer of improving education standards in the country. The Company recruits and trains thousands of engineers every year and has first-hand information about the education levels in the country. It partners with other non-profits like Avanti Fellows who are working in the domain of helping students from low-income groups studying in government schools, to achieve stable, high-paying careers in STEM (Science, Technology, Engineering and Mathematics).
5.1. Avanti Fellows Partnership – A problem that STEMs from inequality
In 2014, Infosys Foundation partnered with Avanti Fellows, a non-profit which works on a unique "peer learning" pedagogy, which has been developed after 20 years of research at Harvard University. It focuses on students taking ownership of their learning through debate, collaborative problem-solving, and testing, supported by structured digital and printed study materials.
India is infamous for implementing a rote-learning system which leads to a superficial understanding of the subject and hence leads to substandard knowledge which does not help people have job-skills. Most of the graduates are unemployable unless provided further training.
Avanti Fellows started in 2010, has been to help students from marginalised communities studying in government schools, to achieve stable, high-paying careers in STEM (Science, Technology, Engineering and Mathematics). The non-profit has helped 40,000 students achieve their dreams of good quality education in the last 8 years. The partnership has helped underprivileged students get access to quality STEM education and achieve their dreams of getting admission to the Indian Institute of Technology (IITs) and National Institute of Technology (NITs). The grant has also helped the team add medical coaching classes into the program, which has allowed students to sit for the NEET examination and reach the best government-run medical colleges. The Infosys – Avanti Fellows partnership has helped over 1,000 students to get access to quality STEM education.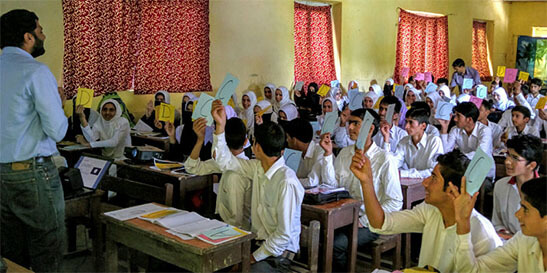 5.2. Making Engineering Students Employable
Infosys Foundation started the Spark-IT program in September 2014. Specifically for engineering students, the three-month course aimed to provide technology and communication skills training to those who consistently performed well academically. The program received a tremendous response and attracted applicants from all over the country. Infosys Foundation also tied up with a number of institutes in Delhi, Hyderabad, and Pune in order to gain a wider reach
5.3. Eliminating hunger in the classrooms
The dropout rates in primary schools are very high as children from low-income families need to earn to feed themselves. Infosys foundation collaborated with Sri Ramakrishna Vidya Kendra in the Bannerghatta Forest area in Bengaluru to provide free meals to children belonging to BPL ( Below Poverty Line) families and hence promote education among them. They hope to create a long term impact in this area by educating its children and bringing about the upliftment of the entire community.
https://www.youtube.com/watch?v=op-meqQ1M8c
5.4 Agastya International Foundation Partnership – Getting Teachers Future Ready
In a world where requirements of specialized knowledge are constantly changing, upskilling is the new buzzword. Upskilling is not applicable only to people in the technological sector, it is imperative for the services sector too, especially education.
Teachers need to engage in upskilling programs to equip themselves with the tools required to educate students every year in a changing landscape. For Infosys Foundation, higher education and training have been the vehicles for engineering social change through individual enablement. Agastya International Foundation turned out to be the ideal partner for the Foundation to realize its goals in this area.
Agastya has been successfully conducting the Acharya Initiative, a constructivism-based teachers' training among government school science and math teachers since 2014. The Foundation was quick to step in with a corpus fund when approached about a long-term grant towards facilitating more such workshops accommodating a larger number of teachers, and began supporting Agastya's teacher training program from 2014. The grant has ensured support through the years and has helped train 2,918 government schoolteachers till date through its innovative 'constructivist' sessions and 'Make your Own Lab' modules in Maharashtra, Odisha and Andhra Pradesh. In the FY 2020-21, the target was to train 2,625 teachers from these regions. The corpus fund has also supported a Mobile Science Lab for Agastya. Agastya also helped establish a science centre in JE Society Athani, Karnataka with the Foundation's help. The mobile lab and the science centre have together benefitted 21,500 students in the past five years through 1,72,000 exposures (one exposure is equal to a two-hour session).
The training program includes a four-day residential workshop with sessions to provide teachers with an understanding of knowledge construction by students, comprehension of its pedagogical significance in actual classrooms, and opportunities to revise their procedures and try out constructivism in their classrooms. To further promote hands-on experiential learning, the residential training also includes modules on 'Make Your Own Lab' – low-cost kits teachers can use in classrooms as powerful tools. To encourage the implementation of these techniques, the Acharya Initiative team also conducts follow-up workshops in clusters near schools.
5.5 Infosys Science Foundation
The Infosys Science Foundation (ISF) was set up in 2009 by Infosys and some of its founders and management to encourage the pursuit and practice of science and research. The Infosys Prize, governed by the ISF, recognizes stellar research connected to India.
The winners of the 2019 prize were awarded with a pure gold medal, a citation and a prize purse of US$ 100,000 at a grand ceremony on January 7, 2020. Renowned economist and philosopher, Prof. Amartya Sen, said while felicitating the winners, "Aside from being a beautiful thing in itself, knowledge generates many different types of rewards, from productive use of inventions to the creation of new bonds among people who interact with each other". The ISF is encouraged by his words and continues to seek and recognize the contributions of these amazing knowledge creators, the scientists and researchers in our midst.
The work of the 2019 Infosys Prize winners shapes the path of research and progress in their respective fields, significantly impacting other disciplines too and enabling innovation at the boundaries. The laureates for 2019 were Prof. Sunita Sarawagi – Institute Chair Professor, Computer Science and Engineering, Indian Institute of Technology, Bombay, in Engineering and Computer Science; Dr. Manu V. Devadevan – Assistant Professor, School of Humanities and Social Sciences, Indian Institute of Technology, Mandi, in Humanities; Dr. Manjula Reddy – Chief Scientist, Center for Cellular and Molecular Biology, Hyderabad, in Life Sciences; Prof. Siddhartha Mishra – Professor, Department of Mathematics, ETH Zürich, in Mathematical Sciences; Prof. G. Mugesh – Professor, Department of Inorganic and Physical Chemistry, Indian Institute of Science, Bengaluru, in Physical Sciences; and Prof. Anand Pandian – Professor, Department of Anthropology, Krieger School of Arts & Sciences, Johns Hopkins University, in Social Sciences.
The winners were chosen by jury panels chaired by distinguished scientists and researchers – Prof. Arvind Mithal from MIT, for Engineering and Computer Science; Prof. Akeel Bilgrami from Columbia University, for Humanities; Prof. Mriganka Sur from MIT, for Life Sciences; Prof. Srinivasa S.R. Varadhan, Abel Prize winner and Professor at the Courant Institute of Mathematical Sciences at the New York University, for Mathematical Sciences; Prof. Shrinivas Kulkarni – former director of the Caltech Observatory and professor at Caltech, for Physical Sciences; and Prof. Kaushik Basu, former SVP at the World Bank and Professor of Economics at Cornell University, for Social Sciences.
In FY 2020-21, the ISF introduced the Winners' Symposium, where Infosys Prize laureates across the six disciplines talked about their prize-winning work and the broader research. The Foundation believes sharing of knowledge across disciplines is the best way to encourage new ideas and innovative collaboration.
6. Sustainable Projects
6.1. Carbon Offset Program
In 2011, Infosys made a commitment to become carbon neutral. Since then, we have been relentlessly working towards this goal. This year, the United Nations recognized their achievements under the carbon-neutral program. Infosys received the 2019 UN Global Climate Action Award under the 'Climate Neutral Now' category at the UN Climate Change Conference, COP25, in Madrid, Spain. Infosys became the first Indian company to achieve this distinction. They were recognized not only for their innovative solutions to address climate change, but also for their approach of integrating sustainable development goals such as poverty alleviation, gender equality, and economic opportunity in their climate action initiatives.
Infosys has almost 3 lakh employees. Being an IT giant and having offices and servers in different parts of the world, they had a huge carbon footprint. In 2011, Infosys made a commitment to become a carbon-neutral company. In the last decade, the company has made huge strides towards achieving this goal which will leave earth in a better condition for the future generation.
Normally, Corporates buy low-value offsets from the open market against their carbon emissions but Infosys' carbon offset program is unique. They source offsets through community-based projects that create long-term socio-economic benefits and fund the offset projects end to end thus creating new sustainable projects.
Currently, Infosys has a portfolio of eight community-based offset projects with a total cost of nearly 145 crores, spread across Karnataka, Maharashtra, Rajasthan, Ladakh, and Odisha. Six of these projects, which have been underway for more than a year, benefit over 1,25,000 rural households and about 5,00,000 people directly. Two of the projects in the portfolio started in fiscal 2020 – a household biogas project in Karnataka and an efficient cookstove project in Maharashtra. These projects are set to benefit around 60,000 rural families.
According to the Ministry of Statistics and Programme Implementation, close to a million deaths a year in India are attributable to household air pollution from traditional modes of cooking. Women and girl children bore the brunt of this pollution and suffered health issues in their later life. This project by Infosys CSR ensured improved cooking facilities and home lighting in rural areas. The most important benefit of the offset projects is an improvement in health. Infosys CSR's biogas and cookstove projects offer an essentially smoke-free and heat-free cooking environment that significantly reduces the adverse health impacts of traditional cooking.
6.2. Smart Infrastructure leading to carbon savings
The new buildings of Infosys continue to push the boundaries of innovation and efficiency, setting an example for the industry. And their enterprise-level energy-efficiency retrofit program transforms existing buildings into efficient ones. Smart automation has enabled remote monitoring, control and optimization of building operations across 30 million sq.ft. of space. Controllers and sensors ensure buildings/systems operate in autopilot mode with in-built scheduling and energy-saving algorithms, providing real-time data, alerts and diagnostics at system and equipment level. This creates huge savings every year for the company as well as reduces its carbon emissions.
These smart initiatives not only help reduce pollution but also helped a great deal in the current unprecedented situation caused by the COVID-19 pandemic. Smart building automation has been a key factor in managing uninterrupted operations in buildings, including critical infrastructure like data centres. By using smart scheduling and intelligent algorithms, the physical presence of operations staff has been minimized, while ensuring efficient operations through experts operating remotely. This helped them operate at full capacity in spite of operational staff not being able to go to the office.
Energy-efficiency retrofits have helped Infosys reduce the connected load by 33.5 MW across the company and the number of equipment they use. In fiscal 2020, Infosys commissioned an additional 10 MW capacity in the solar plant in Sira, Karnataka. Including this, they now have a total capacity of 60 MW of solar PV, including rooftop and ground-mounted systems. Infosys continues to pursue green power purchase from third-party power producers and working with governments to enable favourable policies for scaling up green power by corporates in India.
6.3. Lake Rejuvenation – Mysuru
The Hebbal Lake in Mysuru is spread over an area of 40 acres in the Hebbal Industrial Area and was once known as an important source of potable water. Over the years, the area around this once beautiful lake became heavily urbanised leading to untreated sewage being discarded in the lake and its surroundings.
Infosys as a part of its CSR activities joined hands with the Mysore administration – KIADB and MUDA to rejuvenate the lake and restore its past glory.
The project involved desilting and beautification, including creating a walking path and planting trees around it so that the community got involved and saw first hand the effects of taking care of the lake. A sewage treatment plant (STP) is being constructed near the lake with a capacity to treat 8 million litres of sewage per day so that the lake and the surroundings are free of untreated sewage. They are using advanced membrane bioreactor technology in the treatment plant to ensure that only the highest quality of treated water is let out into the lake.
Infosys has seen that automation goes a long way in reducing human error and hence have implemented this technology in the STP to ensure high-quality treatment without much manual intervention.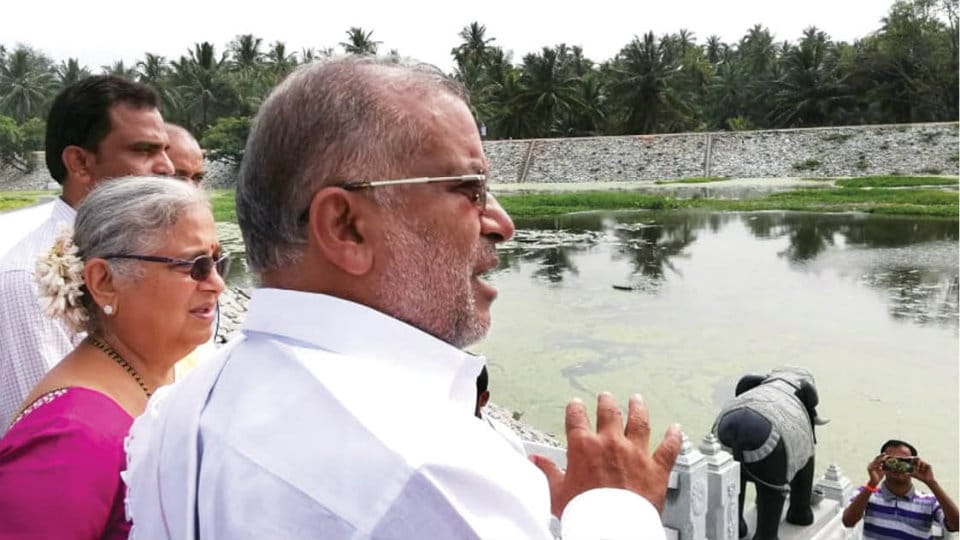 This ongoing lake rejuvenation and conservation project aims to set a benchmark for similar projects that can be adopted by administrative bodies across the country. By involving the community, the company has made them the stakeholders ensuring the project continues under the leadership of the people from the Hebbal Lake area.
7.

COVID-19 Relief Measures
The first COVID-19 case in India was reported on January 30, 2020, and the first death in India due to COVID-19 happened on March 12. On March 30, 2019, Infosys Foundation announced 100 crore support for COVID-19 relief efforts. Of the amount committed, 50 crores were donated to the PM CARES Fund to supplement the government's pan-India relief efforts.
Infosys Foundation used its CSR funds to set up a 100-bed facility in Bengaluru in collaboration with Narayana Health City (NHC). This facility aims to serve people from economically weaker sections by providing them accommodation, quality treatment by doctors and essential medication free of cost.
The Foundation established a 182-bed quarantine facility for the Bowring and Lady Curzon Medical College & Research Institute, Bengaluru. The BBMP Super Specialty hospital on the institute's premises was converted into a specialised COVID-19 hospital. The Foundation procured and installed all the required equipment, set up the infrastructure, including furniture and fittings. Two ambulances were also provided for emergency needs.
7.1. To provide ventilators, testing kits and PPE for frontline healthcare workers
The Foundation identified the immediate requirements at various hospitals engaged in the fight against COVID-19 and stepped in to help. Medical equipment and infrastructures such as ventilators, patient monitoring systems, viral transport media, N95 masks, other masks, non-contact infrared thermometers, medical gas pipelines and gas manifold systems and PPE kits have been provided pan- India to hospitals. These include Command Hospital (R&R) in Bengaluru, 7 Air Force Hospital in Kanpur, 11 Air Force Hospital in Ghaziabad, Military hospital in Belgaum, Chinmaya Mission Hospital, Bowring and Lady Curzon Medical College & Research Institute, Sri Jayadeva Institute of Cardiovascular Sciences and Research in Bengaluru, and Government Civil Hospital in Pune.
7.2. Access to food and nutrition for the poor
The Foundation also recognized the need to take care of the poor and underprivileged, daily wagers whose livelihoods were impacted. Provisions, supplies and hygiene kits were arranged to reach such sections, and healthcare workers, through many partner organizations. The contributions were delivered through Sri Ramakrishna Sevashrama, Pavagada, Karnataka; Deseeya Sevabharathi, Kerala; Arpan Trust, Chandigarh; Ramakrishna Mission, Karnataka, Meghalaya and Arunachal Pradesh; The Akshaya Patra Foundation, pan-India; NASSCOM Foundation, Karnataka, Maharashtra, Telangana and NCR; Maha Vimochana Trust, Chennai; CII Foundation, Maharashtra; Deenabandhu Trust, Karnataka; South Western Railways, Hubballi; Police Department, Mangalore Zone; Rama Vikas Society, north Karnataka; Seva Bharathi, Theni, Tamil Nadu; Rashtriya Sewa Bharati, pan- India; Mysore Zoo, CUPA, Sarvoham Trust and the Voice of Stray Dogs (towards the feeding of animals).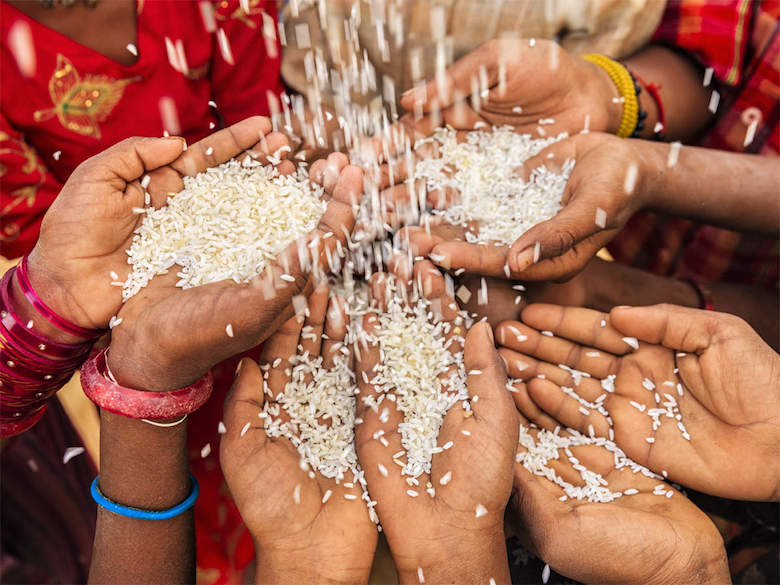 Conclusion
Infosys Foundation through its CSR projects has worked towards helping society and achieving sustainable development. It leverages its high tech background and implements projects which are tracked on a real-time basis and hence create lasting impact in the community. Infosys sets a very high standard for sustainable operations by striving to achieve the coveted carbon neutral status.