Indian Navy Day 2020 – Saluting Humanitarian Work of our Marine Heroes
The Indian navy keeps vigil at sea, protecting our land by day and night from unknown terrors. However, there is a much less talked about side of the Indian Navy that you don't know about; their humanitarian rescue and disaster relief work. Our heroes at sea have not only helped the countrymen but are also first responders in international crises. They have continued on their missions during COVID-19, while keeping the necessary protocols in mind. The Indian Navy is planning deployments with the fewest port visits possible for the health and safety of everyone concerned. As the nation observes Indian Navy Day 2020 today, we salute their bravery and compassion.
Rescuing stranded fishermen
In April 2020, bang in the middle of the COVID-19 crisis, the Indian Navy rescued 10 stranded fishermen at sea off the coast of Kerala. It was on a regular mission patrol that Indian Navy crew on the diving support vessel INS Nireekshak found fishing vessel Saint Nicholas in distress.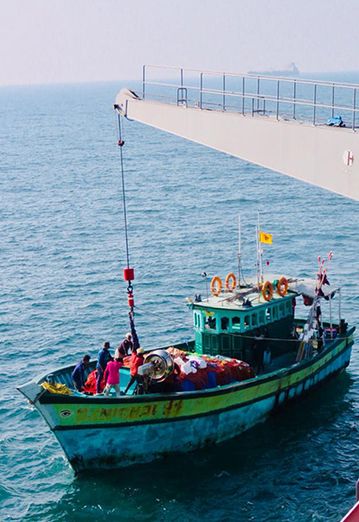 The fishing boat from Tamil Nadu didn't have enough fuel to continue on their journey nor did the fishermen have food or provisions to help them survive. They had run out of provisions since they had not touched any other port since March 12. They were supposed to refuel at Kochi but could not enter because of the lockdown due to coronavirus.
Seeing their distress, the Indian Navy gave them 300 litres of fuel, water and provisions to last them till they reached home in Tamil Nadu. The seamen had to make sure there was no physical contact while transferring everything since COVID-19 restrictions are still in effect. For this reason, they used the naval ship's crane for the rescue work.
Cyclone relief in Madagascar
The Indian Navy launched 'Operation Vanilla' for disaster relief after Cyclone Diane ravaged the people and land of Madagascar. Airavat is a naval ship deployed in the Indian Ocean. It was diverted to Antsiranana in Madagascar for humanitarian assistance as part of Operation Vanilla.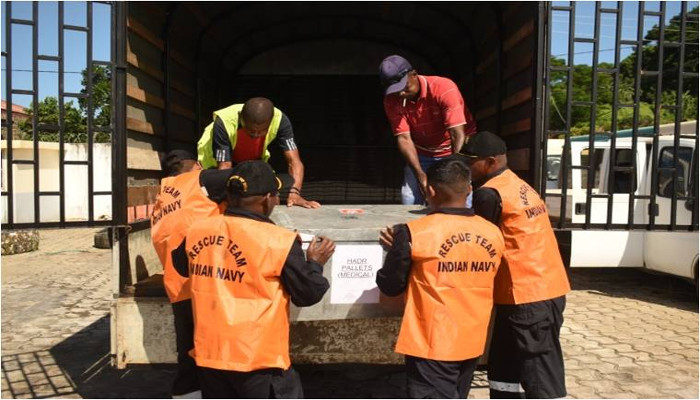 The Indian Navy joined hands with the Government of Madagascar and the Indian Embassy there in January 2020 to set up medical camps and provide rations, water and essential items to the flood victims. The Indian Navy was the first international responder after Cyclone Diane.
Flood relief across India
From Karnataka to Maharashtra, Odisha to the Lakshadweep, the Indian Navy has been involved in rescue operations and flood relief for decades. The naval teams mobilise to offer assistance after loss of life and property. Emergency Response Teams armed with lifebuoys and jackets, diving equipment and boats move women, children and senior citizens first to safe locations.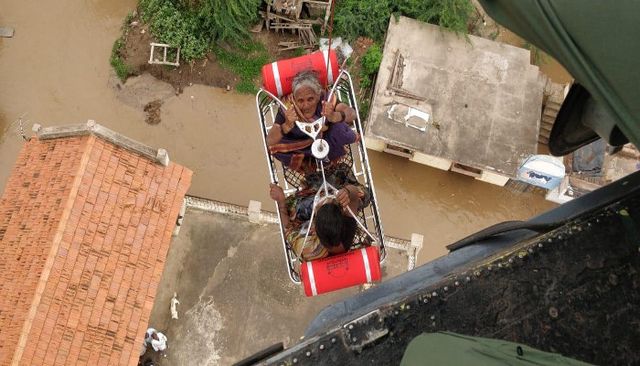 They work with the local administration to distribute essential goods in hard-to-reach spots. In severe situations, naval helicopters airlift stranded people out of the flooded area.