India regained its status as the world's fastest-growing major economy at the end of  2017, posting a growth in GDP of 7.2%. Its population of 1.3 billion is also growing fast, as the country added 15 million people last year. Although welcome in their own right, these growth rates raise significant problems for the natural environment on which India's people and economy depend.
According to the latest data from the World Health Organization, 11 of the world's 20 most polluted cities are in India, and poor air quality is the cause of almost 600,000 premature deaths annually. Reducing levels of groundwater is a serious threat to both food security and farming jobs.
In May 2016, Phalodi in Rajasthan recorded a temperature of 51 ̊Celsius—the highest ever in the country. The increasing strength of heat waves are a wakeup call to the real challenges that global warming engenders.
These environmental problems could have significant financial consequences. In India, the World Bank estimates that natural capital degradation costs USD 36 billion-USD 124 billion (equivalent to 2.6%-8.8% of the country's 2009 GDP) annually.
The report considers the damage costs of urban air pollution, inadequate water supply, poor sanitation, and hygiene and agricultural damage—from soil salinity, water logging and soil erosion, rangeland degradation, and deforestation.
Research has found that Indian banks are financing business sectors with environmental costs equivalent to almost three times the credit provided to those sectors.
It is clear that India's present economic course is not sustainable and needs to change. Carbon emissions is one key area of focus.
India, ratified the Paris Agreement and its intended nationally determined contribution (NDC), is to reduce the emissions intensity of GDP by 33%-35% by 2030 to below 2005 levels. This is an ambitious target, but as anyone who has tried dieting will know, setting targets is easier than achieving them. According to the Center for International Climate Research in Norway, India's CO2 emissions actually grew by an estimated 4.6% in 2017.
Currently, India does not apply a cost to carbon emissions, and while a number of leading companies employ shadow pricing, it is hard to see India's NDC being achieved without a tax or emissions trading scheme.
In the absence of strong government action, it is important for financial institutions to step up to the mark. They should acquire more detail on sector exposure to natural capital risks as a priority. If banks and investors take account of natural capital in their decision-making processes, that in turn will encourage companies to measure, manage, and improve their environmental performance.
India was the first country in the world to commit to developing green national accounts. Financial institutions now need to work with the government and other stakeholders to ensure that good green intentions turn into good green results.
This article appeared in the August 2018 edition of The CSR Journal magazine.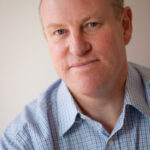 The author has worked extensively with Standard & Poor's to create a global series of index products that are adjusted to reduce risk from increasing carbon costs. Previously he had a career in the IT industry with Hewlett-Packard. He is an economics graduate and a member of the Society of Business Economists.
Views of the author are personal and do not necessarily represent the website's views.
Thank you for reading the column until the very end. We appreciate the time you have given us. In addition, your thoughts and inputs will genuinely make a difference to us. Please do drop in a line and help us do better.
Regards,
The CSR Journal Team