India's Renewable Energy Sector Set for Major Expansion, Projections Suggest 45 GW Increase by 2025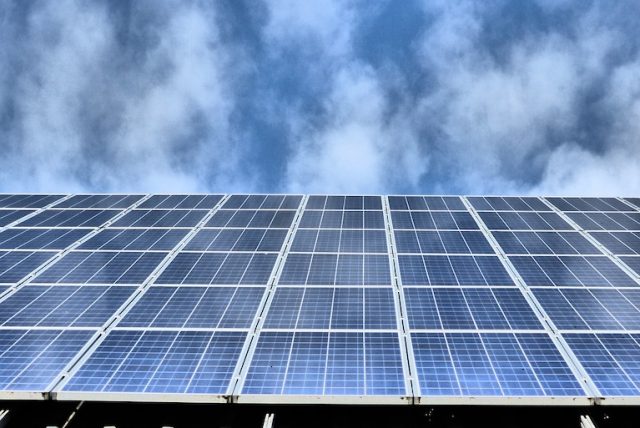 India's renewable energy sector is poised for a significant expansion in the coming years. Projections indicate a surge of around 45 gigawatts (GW) by the fiscal year 2025, according to a recent report from CareEdge Ratings. This growth can be attributed to a robust project pipeline and an attractive bidding roadmap that is enticing developers to enter the market. In this article, we will delve deeper into the factors driving this expansion and the government's initiatives to promote renewable energy adoption.
Robust Project Pipeline and Expected Growth
The report from CareEdge Ratings reveals that the annual additions to renewable energy capacity in India are expected to range between 20 and 25 GW over the next two fiscal years. This remarkable growth is primarily fueled by a robust pipeline of over 55 GW assets currently under development. With an anticipated annual renewable energy installation of around 20 GW in fiscal year 2024, predominantly from solar projects, followed by a surge to over 25 GW in the subsequent year, India is poised for substantial growth in its renewable energy sector.
The significant project pipeline indicates a high level of interest and investment in renewable energy in India. Developers are recognizing the potential of the sector and actively participating in the bidding process to secure projects. The government's efforts to streamline the bidding process and create an attractive roadmap have played a crucial role in luring developers into the space. The favorable investment climate, coupled with the country's vast renewable energy potential, has resulted in a promising growth outlook for the sector.
Positive Trends in Solar Energy
A key catalyst for the expected boom in solar capacity is the one-year suspension of the approved list of module manufacturers (ALMM). This temporary hiatus is particularly beneficial for untapped solar capacity exceeding 25 GW, where the settled tariff is below Rs. 2.5 per unit. By extending the suspension until March 2024, the government has provided developers with additional flexibility in completing ongoing projects. This move not only facilitates the development of solar projects but also allows developers to maximize the utilization of the untapped potential.
In addition, the report highlights a positive trend in solar module prices, with a considerable drop from 28-30 cents per watt to 21-22 cents per watt. This reduction in prices is a significant boon for the industry, making renewable energy projects more economically viable. Lower module prices translate into reduced project costs, making renewable energy a more attractive option for investors and consumers alike. The decreasing cost of solar modules paves the way for more widespread adoption of solar energy solutions across India.
Furthermore, the commissioning of domestic module manufacturing capacity exceeding 50 GW is projected to result in substantial annual foreign exchange savings of approximately Rs. 90,000 crores. This development not only reduces India's dependence on imported modules but also contributes to the government's "Make in India" initiative. By promoting local manufacturing, India can strengthen its domestic renewable energy ecosystem, create employment opportunities, and enhance technological capabilities. This step towards self-reliance in module production is crucial for long-term sustainability and cost-effectiveness in the renewable energy sector.
Focus on Storage Infrastructure and Future Outlook
The report underlines the government's strong focus on promoting pumped storage projects to address the intermittency challenges associated with renewable energy sources. The goal is to establish 26.7 GW of storage capacity by fiscal year 2032. To achieve this ambitious target, a cumulative capital expenditure of approximately Rs. 1.6 lakh crore is expected, requiring debt financing of approximately Rs. 1.2 lakh crore. This investment in storage infrastructure will play a vital role in ensuring a reliable and stable power supply, thereby facilitating the integration of renewable energy into the grid.
The government's unwavering dedication to driving the growth of the renewable energy sector is evident in its supportive measures. In addition to the timeline extension until March 2024 for under-construction projects and the suspension of the Approved List of Module Manufacturers (ALMM), the government has taken steps to address concerns raised by developers. Recognizing the low availability of domestic modules and high module prices, the government has created an environment that fosters growth by facilitating project completion and reducing financial barriers. These measures provide developers with the necessary flexibility to overcome challenges and capitalize on the opportunities presented by the expanding renewable energy sector.
Conclusion
India's renewable energy sector is at the forefront of a remarkable transformation, poised for substantial growth and contributing to the achievement of the Sustainable Development Goals (SDGs). With projections suggesting a surge of around 45 gigawatts (GW) by the fiscal year 2025, the sector has the potential to drive progress across multiple SDGs. Through continued investments, policy support, and innovation, India can contribute to SDG 7 (Affordable and Clean Energy), SDG 9 (Industry, Innovation, and Infrastructure), SDG 13 (Climate Action), and more. The growth of the sector can positively impact other SDGs as well, such as SDG 1 (No Poverty), SDG 3 (Good Health and Well-being), and SDG 8 (Decent Work and Economic Growth).
As India marches towards a sustainable future, the renewable energy sector stands as a beacon of hope. By capitalizing on the vast potential of clean energy sources, India can not only meet its own energy needs but also lead the way in global efforts to combat climate change and build a more sustainable and inclusive world.