Oxfam's 'Public good or private wealth?' report says that the human cost of inequality is devastating and today –
a) 262 million children will not be allowed to go to school
b) Almost 10,000 people will die because they cannot access healthcare
c) 4 billion hours of unpaid care work will be done, the majority by women in poverty
Universal health and quality education help in reducing the gap between rich and poor, and between women and men. Therefore, it is critical to realize that an equal world creates opportunity for all to compete and thrive in the knowledge economy.
India is one of the fastest growing economies in the world. The demographic dividend is a boon with a large young population. However, it's also a country struggling in addressing some of the basic social issues, and the development needs are immense. Therefore, it is critical to understand and address these inequalities and work towards building a more balanced and inclusive society. It is important to promote social justice, solidarity, and equality. It is critical to recognize the need to promote efforts to tackle issues such as inequality, exclusion and unemployment.
In a larger social set–up, inclusion is a deliberate action of including others. There are various forms of exclusion – gender, colour or rights. Inclusion is a series of positive actions to achieve equality of access and scaffolding mechanisms and additional provisions. These could be in the form of welfare schemes subsidies, providing education and training, opportunities for growth, etc. These forms of support vary from country to country and region to region based on social, economic and cultural contexts.
The New Oxford American Dictionary defines social justice as, 'justice in terms of the distribution of wealth, opportunities, and privileges within a society'. Social justice is the view that everyone deserves equal economic, political and social rights and opportunities. It is an underlying principle for peaceful and prosperous coexistence within and among nations that promote the welfare of all.
Volunteering is an act of providing services for a dedicated cause no monetary gain. Volunteering enhances services and strengthens citizen participation in promoting goodness among communities where one lives and works. It also helps understand issues and provide solutions that are acceptable to the larger community needs. It also provides an opportunity to work with people of different calibre and manage interpersonal dynamics. Therefore, it is important that citizens value and take part in volunteering efforts.
It is time again to reaffirm and build systems based on the principles of justice, equity, democracy and inclusion. It also means ensuring opportunities for decent work and productive employment for all. These deliberations help in evolving inclusive policies that promote social development opportunities for women and young people.
These will have significant influence and impact in driving social development strategies, such as access to education, better health and poverty reduction, to achieve the United Nations Sustainable Development Goals.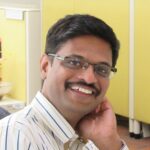 Nirbhay Lumde is a CSR professional and has recently published a book titled, Corporate Social Responsibility in India: A Practitioner's Perspective,' available on e-commerce portals. A Post Graduate in Political Science and an alumnus of SSSIHL, Prasanthi Nilayam and IIT Mumbai, he currently manages CSR interventions in the areas of Education, Health, and Environment, and Technology Incubation along with overseeing Employee Volunteering.
Views of the author are personal and do not necessarily represent the website's views.
Thank you for reading the column. We appreciate the time you have given us. In addition, your thoughts and inputs will genuinely make a difference to us. Please drop a line and help us do better.
Regards,
The CSR Journal Team