The Importance of Collaboration in a Post-Pandemic World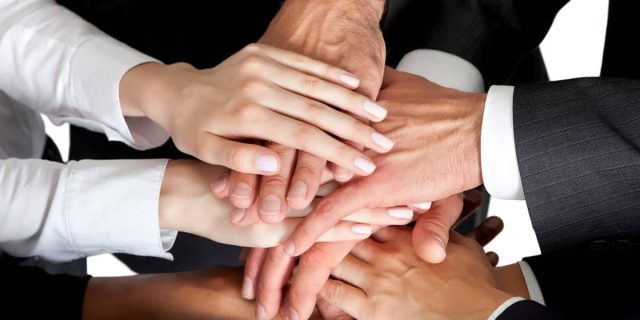 The Covid-19 pandemic has had a detrimental impact on people and communities at large, disrupting the socio-economic landscape of the country and the gains made towards the UN Sustainable Development Goals (SDGs) over the last few years. Its sudden onset impacted how we see the world, conduct business, and go about our lives.
During this time of need, many corporates, business leaders, and organisations stepped in to align with government bodies at the state and district level, attempting to mitigate the damaging effects the pandemic had on the informal sector, the daily wage earners and migrant workers, as well as our frontline workers. As we finally begin to emerge from the pandemic, at the forefront of many corporates' approaches to corporate social responsibility (CSR) is a heightened urgency to resolve "foundational" challenges such as healthcare, education, climate change, and most importantly, addressing poverty and inequality. Above all else, the pandemic has emphasised the significance of bringing together different stakeholders to work collectively with the government to aid communities in need.
While CSR activities have also been impacted by the economic downturn, it is more vital than ever before to examine how best corporate philanthropy can pivot using innovation, collaboration, and knowledge sharing to maximise societal impact.
Collaborative approach
Faced with the 'new normal,' it has become apparent that collaboration should be a cornerstone of CSR. The challenge of promoting social change is beyond the scope of a single company; our efforts can be multiplied if we join hands with like-minded organisations. Partnerships amongst corporates result in greater innovation, the creation of successful and replicable models, and the opportunity to harness the strengths and skill-sets of each company. Therefore, more companies and businesses have started to look beyond their silos and create a positive impact.
During the second wave of the pandemic, when the scale of the crisis was immense, officials were appointed in Karnataka to immediately assess the crucial requirements in terms of critical-care infrastructure. Utilising the expertise of the medical community and relevant government departments, they devised an actionable operational and implementation plan. The Chief Minister of Karnataka then appealed to corporates to join hands with the government to combat the virus; Bangalore, home to a myriad of MNCs, rose to the challenge. Utilising the government's expertise to ensure the quickest possible response by identifying public hospitals in need, organisations such as the Karnataka chapter of the Confederation of Indian Industry (CII) brought together consortiums of corporates and allowed for funds to be effectively channelled in the right direction.
The proactive initiatives to assuage the second wave in Bangalore set the benchmark for public-private partnerships and demonstrated the effectiveness of collaboration when responding to a crisis.
Sustainable CSR is the way to go
The definition of CSR must evolve and progress – it must develop into more than a check-book charity and conducting business as usual. In India, we are witnessing an increased expectation that corporates and organisations will leverage their competences and resources to support the government in alleviating societal crises. Developing a CSR programme that is both strategic and sustainable will enable a company's efforts to be more effective. A corporate's outreach initiatives need to be closely affiliated with its business model and expertise, and demonstrate value to its employees, stakeholders, and consumers, in addition to the community. For corporate philanthropy to become successful in the long run, CSR must become an integral strategic priority for businesses.
A resurgence in public-private partnerships
After the Covid-19 disaster, India's public policy stance has also witnessed a shift, to focus more on revitalising the livelihood economy. The government is supporting and adopting public-private partnership (PPP) models to greater effect, ensuring efficient and timely welfare delivery. Whether in healthcare, sustainability, poverty reduction, education, or skilling, PPP models have been established to be more effective, especially when large businesses leverage their scale and resources to help and sustain communities in India amid the devastating impacts of the pandemic.
Holistic development
With the vision of contributing to the social and economic development of under-served communities, collaborative CSR can create a larger radius of societal impact through collective action. Despite rapid responses to current health, economic, and social needs, successful change necessitates investing in medium or long-term commitments to society and vulnerable groups. Contributions towards infrastructure, including the healthcare framework, food supply chains, and livelihood support, stimulate stronger development. While the Covid-19 disaster threw economic and social inequalities into sharp relief, CSR policies should advocate and enable sustainable development for our nation and the world at large. These vast shared challenges should engender further collaboration, as bridging the existing gaps requires companies and NGOs to work in tandem to successfully achieve multi-objective interventions.
Beyond the pandemic
As responsible business leaders, our endeavour should be to collaborate with other corporates and the government to utilise our expertise in building a sustainable ecosystem and actively contributing to the social, economic, and environmental development of the communities in which we operate. The idea is to pioneer a collective CSR approach by undertaking projects in collaboration with the government as well as other industry leaders. Open collaboration and the innovation it creates allow companies to go beyond their singular capabilities to benefit society from combined intelligence. The end of the pandemic can be a time to recalibrate a holistic approach towards CSR, both in terms of its policies and elements that will better align CSR activities towards long-lasting change.
Views of the author are personal and do not necessarily represent the website's views.
Ms. Shaina Ganapathy leads Embassy Group's outreach programs that focus on upgrading education infrastructure, transforming of government schools and basic healthcare for students and sustainable environment across four states.