The Ultimate CSR Report of Bajaj Finance Limited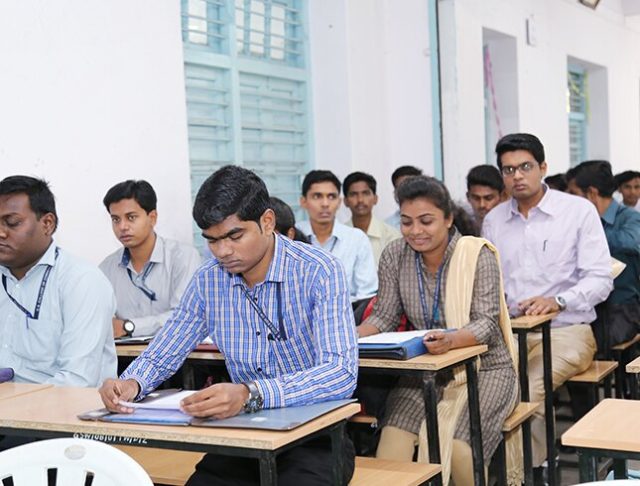 Bajaj Finance Limited (BFL), a subsidiary of Bajaj Finserv Limited, is a deposit-taking Non-Banking Financial Company registered with the Reserve Bank of India (RBI). It is primarily involved in the business of lending and acceptance of deposits.
BFL has a diversified lending portfolio across retail, SMEs and commercial customers with a significant presence in urban and rural India. It is present in 3,504 locations across the country, including 2,136 locations in rural/smaller towns and villages and operates through more than 133,200 distribution points across India.
In alignment with Bajaj Group, BFL strives to embed ESG into the DNA of the company's core operations. In FY2022, the company spent Rs. 67.76 Crore towards its CSR initiatives.
1. From the desk of the Chairman and the. Managing Director
In today's ever-changing world, ESG is a gateway to new frontiers of transformation. The transition from individual to community has prompted businesses to reconsider their business strategies, and the core of these strategies revolve around innovation, awareness, and sustainable processes. Hence, ESG has become the foundation of our sustainable and long-term growth charter.
Guided by the philanthropic spirit of Shri Jamnalalji Bajaj, our Group's founding father, and strengthened by the legacy of our Chairman Emeritus, Late Rahul Bajaj, this all-encompassing new value system has motivated us to enhance the legacy of inclusive growth. We have mapped our business responsibility strategy towards the realisation of this vision, that inspires us to grow responsibly and commit towards effectively implementing our ESG goals.
We have embarked on a journey where the nation's sustainable development and its people's comprehensive growth is a big part of our responsibility framework. We remain committed to positively impacting the lives of our consumers and the community at large. As an organisation, we have been leveraging the boon of digital technologies to simplify and deliver easily accessible, affordable and comprehensive financial services solutions to all segments of society. And, we continue to focus on balancing our goals of sustainable profitability and long-term value creation with our overarching commitment to responsible growth, as an organisation and as a responsible corporate citizen."
3. Environment Protection and Conservation
BFL Group is committed to contribute towards ensuring a clean and sustainable environment by continuously improving its environmental and sustainability performance. BFL Group's Code of Ethics and Personal Conduct includes respecting the environment, eliminating waste and conserving resources as working norms. BFL also has an Environmental policy integrating sound environmental practices and governance systems in its day-to-day operations to minimize environmental impacts.
BFL has Embarked Upon Four Major Areas in its Environment Awareness and Conservation:
3.1 Environment protection and Sustainability Awareness Campaigns
BFL strongly believes that sustainable practices are a collective effort of the mankind and cannot be achieved by an individual or an organisation. Keeping this virtue in mind, the Company has initiated awareness campaigns on sustainable practices for its employees and for the world at large leveraging its social media presence. It used various creatives to promote the message of #SaveEarth, #SaveWater, #SaveElectricity, #SaveTrees, #StopPollution, #ReducePlastics, etc. under the campaign- #LiveSustainably across the Company through use of social media, internal employee device screen savers, displays across office spaces, etc. The campaign also promoted the members to take a pledge at the end for the above agenda messages.
3.2 Products that preserve and protect the environment
Another important way that the Company supports the environment is by providing financial offerings to customers that assist in preservation and protection of environment. For example:
– BFL provides financing to solar power generation facilities
– BFL has an Environmental Policy in place which sets outs commitments of the Company to bring in environmental and social friendly practices in its system. In its commercial lending business, the Company commits not to extend funding to polluting industries unless the units have a valid clearance from pollution control authorities and have installed effluent treatment plants.
– BFL offers financing for e-Scooters. This enables customers to access environmentally friendly modes of transport. During the last 3 years, BFL financed more than 1,500 e-Scooters and disbursed approximately Rs. 15 Crore.
3.3 Reducing Paper Consumption
It has been an endeavor of BFL Group over last many years to keep reducing paper consumption across all its business operations. BFL Group has been increasingly focused on integrating digital applications across all aspects of its business operations which not only helps to improve efficiency, lower cost and enhance customer experience, but also aids in environmental protection by reducing paper consumption.
Through various such initiatives, BFL Group in the last three years, reduced consumption by approximately 900 million sheets of paper, saving approximately 1 lakh trees.
3.4 Eco-Friendly Practices
Some of the initiatives undertaken by BFL under this category include:
– Installation of Solar Panels: BFL has installed solar panels at two locations and same is operational having solar power generation capacity 69.6 kilowatt peak.
– E-waste policy: BFL group hands over its e-waste to registered vendors and has received certificate of e-waste disposal form the registered vendor. Total e-waste generated for FY2022 was 7.5 Metric Tonnes and same has been disposed off in a scientific and eco-friendly manner.
– Efficiency in Light utilisation: The Company engages in the activity of selecting and designing offices to facilitate maximum natural light utilisation. Over 960 BFL Group branches are provided with LED light fittings as a standard feature.
4. Philanthropic Initiatives
Bajaj Group's philanthropic philosophy was articulated by its founder late Shri Jamnalal Bajaj who had advised that all business activities should look for opportunities for philanthropy. In the same breath, he also said that business motive should not be considered during philanthropy.
While collaborating with other companies in the Bajaj Group, BFL has its own flagship projects that resonate closest to its social objectives of healthcare, education and livelihood.
4.1 Bajaj Finserv – BEYOND
The employability initiative viz. Bajaj Finserv BEYOND is the flagship CSR initiative of Bajaj Finance Limited, aimed to make graduates, especially first-generation graduates from small towns, employable for financial services industry. Under BEYOND a customised 100- hour certification programme is conducted viz. Certificate Programme in Banking, Finance and Insurance (CPBFI) for final-year under-graduate students.
CPBFI comprehensively covers all aspects of employability i.e. attitude, skills and knowledge and unlike conventional skilling programmes, prepares the students for more than 10 roles in financial services industry. The programme also produces a unique talent pool of "industry trained graduates" for the entire BFSI industry, which offers an excellent balance between cost and productivity compared to their traditional target segments. FY2022 was a record year for CPBFI with annual enrolments crossing 10,000 – of which 67% being female students and the programme entering 18 states. With a certified alumni base of close to 8,000 graduates, a placement division is now set up under BEYOND to provide career opportunities to CPBFI alumni.
4.2 Education Initiatives
The CSR initiatives of Bajaj Finance relating to education focus strongly on primary education with a special focus on improving
– low learning outcomes,
– early childhood education,
– learning disabilities, and
– out-school programmes.
Some of the notable impacts of these initiatives has been as under:
– From FY2021 onwards, more than 10,500 children benefitted with a host of various educational facilities provided through non formal education centres, evening and night schools, school learning advancement programmes, and alike.
– Supported children, individuals and specially-abled children by providing holistic support like enabling access to education, healthcare, and livelihood opportunities – more than 7,800 beneficiaries were supported.
– Supported capacity building of organisations on addressing developmental disabilities by training more than 27,000 development specialists through various workshops since 2020.
– During the year, around 2,900 children benefited from education facilities provided for empowering de-notified tribes, migrant laborers working at construction/quarry sites, and vulnerable communities.
– More than 2,300 students benefitted through career guidance programme, networking with employment agencies and exposure visits during last 3 years. Successfully transformed 1,376 youth who have been able to break through their family's vicious generational cycle of poverty. In addition, there are more than 8,000 youth who are pursuing higher education and who will soon be able to enhance the economic status of their families in particular and their village, communities and the society at large. Over 3,000 rural girls pursing higher education currently
– Provided education awareness and support to run-away and separated children in 4,476 resettlement project.
4.2.1 Career Guidance Program, Networking with Employment Agencies – Light of Life Trust
Project Anando Plus is yet another CSR project of Bajaj Finance Limited under aegis of Light of Life Trust. Under this project, a female student has been appointed as a Police Constable in the Police Department. The student belongs to a tribal community, she has three younger sisters, her parents are laborers, her house is still a mud house. In such a situation, after 12th standard, she went to Amravati to study for B.Sc. through Anando Plus Program. She was also given financial help for her education. She continued her practice of police recruitment; she was recruited in 2019 and was appointed in December 2021. In fact, she faced difficulties and proved herself.
4.2.2 Night School Transformation Program – Masoom
Another education based CSR initiative of Bajaj Finance is 'Masoom', which has developed a three-pronged intervention model to provide good quality education – called Night School Transformation Programme (NSTP). Under NSTP, they provide infrastructure and material, arrange capacity building training for night school stakeholders and advocate night school issues for policy level changes. Bajaj Group has partnered with Masoom to implement NSTP model at 11 Night Schools in Mumbai, 3 in Pune and 4 in Ahmednagar and an Evening Learning Centre project in Pune. The focus of this project is to improve enrolment, attendance and learning outcomes.
4.3 Livelihood Based Initiatives
The BFS Group undertakes two modes of livelihood activities i) farm / agro-based and ii) non-farm based. Further, the Company also carries out projects in childcare and protection. Some of the notable positives of these initiatives have been as follows:
– Improved livelihoods for the deprived female-headed households through provision of assets, temporary financial support, mandatory savings, skills training, linkage with available Government schemes and move them into self-reliance through sustainable enterprise, regular income and thereby mainstreaming into social and financial ecosystems – over 19,200 females benefitted from the project.
– Over 700 women are being trained in villages of Kashmir, Ladhak and Aurangabad on topics of Embroidery, Garmenting, Rainwater Harvesting, Computer, Agriculture, Horticulture and Managerial skills.
– More than 1,700 specially abled children and individuals have been trained and empowered for employment.
4.4 COVID-19 Initiatives
In March 2020, Bajaj Group announced a commitment of ` 100 crore towards the fight against COVID-19. In May 2021, given the severity of second wave of the pandemic, an additional Rs. 200 crore was committed by the group to alleviate the immediate on-ground challenges and to build capabilities and resources to tackle a possible third wave of the pandemic.
The Bajaj Group COVID-19 response activities were carried out in two phases. During first wave of COVID-19, the focus was laid on immediate need for mitigation in terms of healthcare systems upgradation and during the second wave the focus was on mitigating the urgent oxygen crises that had hit the country.
4.4.1 COVID-19 First Wave Healthcare Systems Upgradation
During the first wave of the pandemic, the Company spent its entire contribution towards procurement of medical equipment, consumables, protective gear and setting up of COVID-19 care centers. Key hospitals across the city of Pune were distributed medical equipment such as Ventilators, HFNOs, Extra Corporeal Membrane Machines and CT Scan Machines.
Pune's largest COVID Care Center was set up in Viman Nagar with a capacity of 2,800 beds with the support of the Group's COVID Response Funds. 17 facilities were targeted for key healthcare upgradation in a phased manner. These facilities played a key role in the second wave as all were used as COVID response facilities.
Operation of Tele ICU in Khed and Bhor (Pune) was initiated to transform remote rural hospitals into functional ICUs.
4.4.2 COVID Second Wave: Mitigating the Oxygen Crisis and Vaccination Drive
Bajaj Group, through its mega vaccination drive, was able to administer over 1 million doses of the COVID-19 vaccine to the beneficiaries in Pune and Aurangabad districts
Bajaj Group has been a core supporter of project #MissionVayu: an industry led effort by Pune Platform for COVID-19 Response (PPCR), anchored at MCCIA, to alleviate the ongoing oxygen crises through airlifting oxygen concentrators and BiPAP machines from Singapore to India.
The Bajaj Group made its contribution in fight against COVID-19 with 12 Oxygen Plants, upgradation of 17 rural healthcare COVID-19 ICU and isolation wards, support through MCCIA to COVID hospitals for 23 high flow nasal oxygen therapy, 10 vaccine refrigerators, 70 BiPaPs, and 32 oxygen concentrators, 37 ventilators and operationalisation of 15 tele ICUs beds in Pune.
The Bajaj Group supported certain rural places- Manchar (100 beds), Chandoli (45 beds), Narayangaon (30 beds) and Vadgaon Maval (30 beds), to alleviate the load on the Pune urban health infrastructure by providing more than 200 oxygen supported beds in different parts of the district.
Other support to these facilities included providing key additional infrastructure including oxygen piping and uninterrupted power supply to ensure that admitted patients receive the best of care.
Conclusion
The CSR of Bajaj Finance Limited is as comprehensive as its parent Group. Through its healthcare interventions the Company has managed to touch the lives of 2.9 lakh beneficiaries. In addition to this, the Company has benefitted 60,000 individuals through its education initiatives. All of this is not including the millions of lives it touches by providing financial services in remote areas, thus improving the financial inclusion aspect in the country.