CSR: Perfetti Van Melle India renovates public garden with recycled plastic
In its endeavour to strengthen its CSR commitment towards creating a sustainable ecosystem for the present and future generations, Perfetti Van Melle India (PVMI) – renowned manufacturer, distributor and marketer of several high-quality confectionery brands – inaugurated the city's first public park renovated with recycled plastic in collaboration with the Municipal Corporation of Gurugram (MCG).
The park was inaugurated in the august presence of Manisha Sharma – SDM, Badshahpur Gurugram; R S Rathi – Councillor, Ward No. 34, Gurugram; along with senior residents and representatives from Perfetti Van Melle India earlier yesterday.
Situated at Arjun Marg, DLF, Phase 1, Gurugram (Haryana), this public park has been renovated with tiles, playground equipment, benches and other amenities using recycled & reprocessed MLP/ post-consumption packaging.
Not only does the park serve to offer innovative solutions to deal with plastic waste but is also aesthetically designed to offer relaxing moments to the residents staying in the vicinity.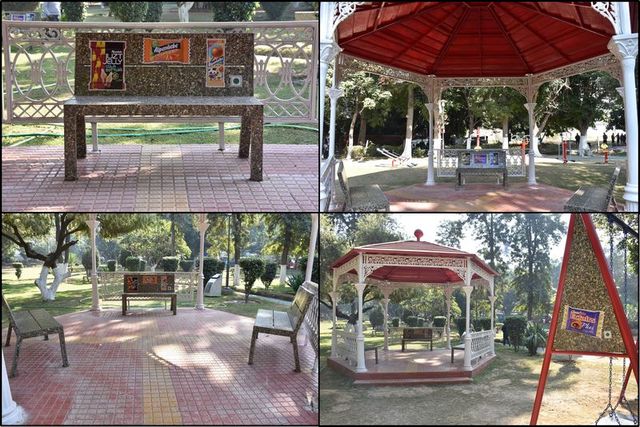 Rajesh Ramakrishnan, Managing Director, Perfetti Van Melle India said, "As a responsible corporate, we have always believed in bringing about a positive influence in our society. Reduce, Reuse and Recycle are the core tenets of our operations and we have consistently made efforts towards optimising our operations to this end. The inauguration of the park is yet another step to address one of the acute challenges of managing and reusing unused packaging and plastic waste. We thank Municipal Corporation of Gurugram and Government of Haryana for their support and encouragement." 

Perfetti Van Melle India

(PVMI) recognizes the need and importance to operate as a socially responsible corporate.
In-line with its CSR efforts, PVMI works closely with Trash to Cash, a Delhi-based NGO that works towards providing people with special abilities quality education and employment opportunities. Through the joint CSR initiative titled 'Parishram', the organization extends technical support and sharing best practices for better value realization from reusing MLP.
"Through Trash to Cash, PVMI is also associated with people with special abilities and help them convert boxes, bags, and office stationery and essential items of everyday use out of ordinary and unused packaging material," said Dr. Atul Sud- Director PVMI.
Disclaimer: This media release is auto-generated. The CSR Journal is not responsible for the content