Home
Press Release
IoT Centre of Excellence Launched at Indira Gandhi Delhi Technical University for...
IoT Centre of Excellence Launched at Indira Gandhi Delhi Technical University for Women (IGDTUW), Delhi under CSR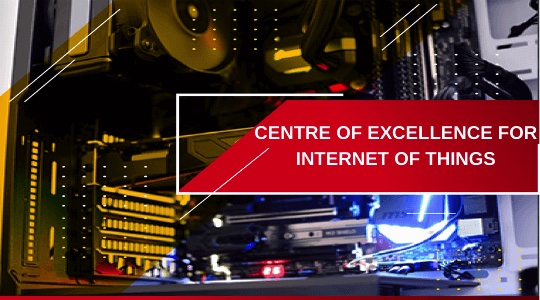 India is one of the Top 5 economies of the world, and the fastest-growing large economy is built on a robust telecommunication infrastructure. The industry has immensely contributed to this unprecedented growth and is leading the digital transformation in the country, keeping India at the forefront of several technology advancements such as 5G, IoT, AI/ML etc.
To lead this change, India requires a skilled workforce to help meet its future economic goals. Recognising the importance of nurturing a skilled workforce to meet the evolving demands, Vodafone Idea Foundation, the CSR arm of Vi, has collaborated with the Telecom Sector Skill Council (TSSC) to establish an IoT Centre of Excellence at the Indira Gandhi Delhi Technical University for Women in Delhi. This initiative aims to equip the youth with the latest tools and technologies deployed in the industry, with a particular focus on the Internet of Things (IoT).
The IoT Centre of Excellence will serve as a state-of-the-art facility for hands-on training in leading-edge technologies such as 5G, AI/ML, IoT, security, and surveillance. The Centre's comprehensive curriculum will empower engineering students, particularly women, with the knowledge and practical skills required to excel in the digital era.
Speaking about the initiative, P. Balaji, Director, Vodafone Idea Foundation and Chief Regulatory & Corporate Affairs Officer, VIL, said, "Among the Top 5 economies in the world and as the fastest growing major economy, India is set to further solidify its global position. The country's demographic dividend offers it the edge to be at the forefront of technology innovation, becoming a manufacturing hub, and creating talent pool for the world. For the youth to seize this opportunity, it is imperative that they acquire the right skills. As India leads the digitalisation wave with emerging new technologies such as 5G, IoT, AI etc, we have taken an important step to develop the right skill-sets to give Indian youth the advantage. We are delighted to partner with TSSC to establish our IoT Centre of Excellence at Indira Gandhi Delhi Technical University for Women to skill the youth in new technologies for driving innovation and propelling India's digital transformation. We are happy to have our centre dedicated to women for enabling inclusive growth."   
Addressing the growing demand of telecom skill sets across India, Arvind Bali, CEO, Telecom Sector Skill Council, said, "The telecom industry is growing at a staggering rate with use cases in practically all sectors and industries. The effectiveness of these interventions heavily relies on a substantial workforce that can support such a vast array of infrastructure and services. Hon'ble PM Shri Narendra Modi believes India is well-positioned to both welcome international businesses to setup their offices in India and export skilled workforce to the world. To make this vision a reality, TSSC has partnered with Vi Foundation to upskill women in the STEM field. Our aim is to enhance the livelihood opportunities for women through technical skill development. The high-end CoE setup at IGDTUW is focused in inclusive blended learning and designed to teach the practical applications of IoT through custom designed courses. The use cases are developed to help identify challenges in India which can be solved using IoT."
This year, the IoT Centre of Excellence aims to benefit a total of 300 students through a combination of online and offline training modules. The projects offered at the Centre encompass a wide range of IoT applications, including LED Blinking using GPIO, Simple LED Programming using Arduino Module, Seven-Segment Display implementation, Boom Barrier Unit for security and traffic management, and data analysis from various sensors.
Recognizing the growing collaboration between Academia and Industry, Dr. (Mrs.) Amita Dev, Vice Chancellor, Indira Gandhi Delhi Technical University for Women (IGDTUW), Delhi, said, "We at IGDTUW are thrilled to announce a significant collaboration with TSSC and the Vi Foundation to Advance STEM Education in India. This partnership bridges the gap between Academia and Industry, empowering women in STEM fields. By aligning our curriculum with industry needs, students gain practical skills for their careers. We're dedicated to fostering gender diversity and inclusivity, offering women enhanced opportunities, mentorship, and hands-on training. Together, we propel STEM education, opening doors to exciting careers and driving societal progress. We extend our gratitude to the Vi Foundation and TSSC for their support." 
The IoT Centre of Excellence (IoT-CoE) is a testament to the joint efforts of the Vodafone Idea Foundation and Telecom Sector Skill Council, leveraging their expertise and resources to foster technological innovation and nurture a skilled workforce for India's digital economy.
Disclaimer: This media release is auto-generated. The CSR Journal is not responsible for the content.