Home
Press Release
CSR: Philips partners with Rotary Bangalore Indiranagar to provide free medical assistance...
CSR: Philips partners with Rotary Bangalore Indiranagar to provide free medical assistance to underprivileged children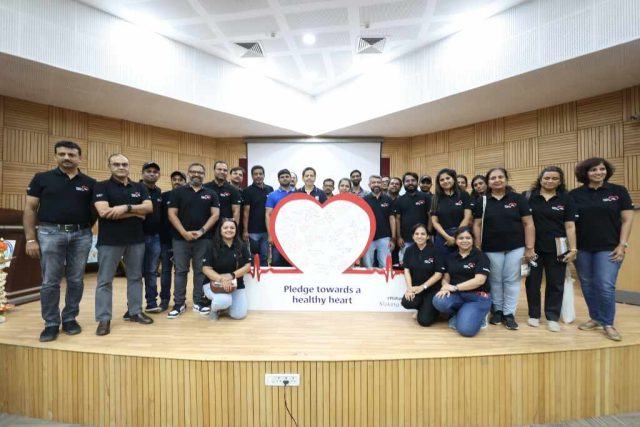 Philips India has recently partnered with Rotary Bangalore Indiranagar where the company will provide free medical assistance, surgery, and post-surgical care to 300 underprivileged children in the age group of 2-12 years by the end of 2023.
The collaboration seeks to address the critical need for quality healthcare and ensure access to essential cardiac care services for children from low-income families. Philips and Rotary Bangalore Indiranagar has already partnered with Jayadeva Hospital, Manipal Hospitals, and Fortis Hospitals in Bangalore to conduct these surgeries at a subsidized cost.
In India, the estimated number of children born with congenital heart defects (CHD) is over 200,000 per year. Over 70,000 are diagnosed with critical CHD and need specialised medical intervention even before they are one year old. This inherited heart muscle problem can result in sudden death or progressive heart failure. Awareness amongst the underprivileged about genetic cardiomyopathy is also low.
Early symptoms are mostly subtle and are mistaken for common new-born conditions like infections and maladaptation to life outside the mother's womb. With most of the paediatric cardiac expertise located in urban centers, it is not unusual for paediatricians especially in rural settings to consider alternative diagnosis for a sick baby with CHD. This results in precious loss of time before the condition is detected and the baby may deteriorate and even die during this period.
This joint effort between Philips and Rotary Bangalore Indiranagar demonstrates the commitment towards humanitarian needs and wellbeing and it resonates deeply with Philips' purpose that everyone deserves access to quality healthcare. This partnership is intended to make an impact on the overall well-being of underprivileged children in India and aims to set a precedent for future partnerships that prioritise inclusive healthcare.
Disclaimer: This media release is auto-generated. The CSR Journal is not responsible for the content.